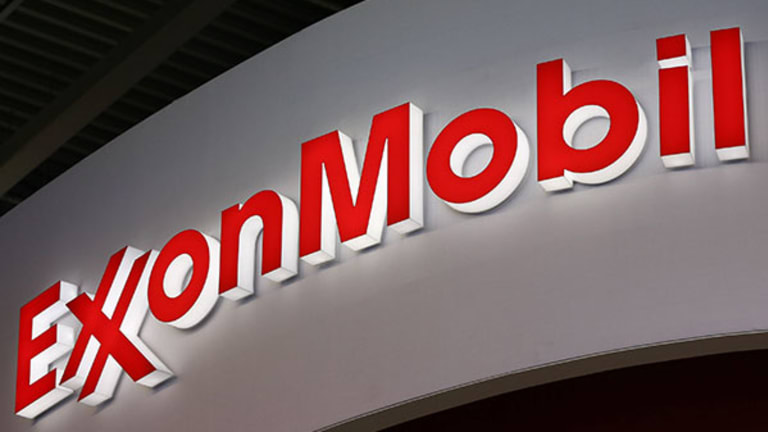 5 Rocket Stocks to Buy in June
These stocks have both short-term gain catalysts and longer-term growth potential.
BALTIMORE (Stockpickr) -- Summer Doldrums. June Gloom. There's no shortage of cliched terms for this time of year -- and none of them are good.
Yet they're getting plenty of attention as we head into a new month of trading. It's almost easy to forget that the S&P 500 has been making new all-time highs within the last couple of weeks.
So while some investors start to run for cover this summer, we're turning to the stocks that are best positioned to outperform here. I'm talking about the Rocket Stocks.
For the uninitiated, "Rocket Stocks" are our list of companies with short-term gain catalysts and longer-term growth potential. To find them, I run a weekly quantitative screen that seeks out stocks with a combination of analyst upgrades and positive earnings surprises to identify rising analyst expectations, a bullish signal for stocks in any market. After all, where analysts' expectations are increasing, institutional cash often follows. In the last 301 weeks, our weekly list of five plays has outperformed the S&P 500's record run by 76.48%.
Without further ado, here's a look at this week's Rocket Stocks.
Exxon Mobil
If you've been watching the energy market over the course of the last year, you might be wondering why our Rocket Stocks list is kicking off with the biggest energy name in the business. After all, energy prices have gotten absolutely shellacked in the last year. The oil-centric U.S. Oil Fund (ETF) is down more than 46% over the course of the last year.
But unless you've been following shares closely, Exxon Mobil (XOM) - Get Report is probably down less than you think. Over the stretch where USO was nearly cut in half, XOM only gave back about 15% of its share price. That's a big showing of relative strength in a tough market.
Now, with crude prices finally making higher lows in the last few months, Exxon could be a name worth owning on the rebound.
Exxon doesn't need much of an introduction. As the biggest integrated energy stock in the world, XOM's business spans retail, refining, transportation and exploration and production. A couple of years after oil companies were falling all over themselves to split off their downstream assets, Exxon's integrated model looks pretty good right about now.
Because of its size, Exxon has the wherewithal to handle any more unexpected price shocks in oil and gas markets -- and potentially benefit from them in the long-term. The potential for newly bargain-priced acquisition opportunities isn't lost on investors here. With more than 25.3 billion barrels of oil equivalent in reserves right now, XOM is clearly the biggest in the business.
Analyst sentiment in Exxon is on the upswing this week, and that's why we're putting this stock on our buy list today.
Kroger
2015 has been a good year so far for big grocery chain Kroger (KR) - Get Report. While the S&P 500 index is only up 2.3% since the calendar flipped to January, Kroger is up a whopping 13.4% over that same stretch of time. And there could be even more upside ahead for Kroger in the second half of the year.
Kroger is best known for its grocery stores, but the firm also operates 750 convenience stores, 325 jewelry stores and a handful of smaller niche businesses. In addition to its namesake brand, Kroger operates stores under the Harris Teeter, Kwik Shop, Fred Meyer and Fry's marquees, some 3,770 locations in all. Grocery is far and away Kroger's bread and butter business, though, and the firm has been one of the best in the breed when it comes to persistent profitability.
A lot of that success has to do with Kroger's focus on the private label. Approximately one in four products on store shelves are higher-margin private label brands, and two-fifths of those are actually manufactured by Kroger themselves. In a business where margin is everything, KR's obsessive focus on private label gives it another hard-to-replicate advantage. Look for a potential catalyst when earnings hit later this month.
Moody's
Credit ratings agency Moody's (MCO) - Get Report is leaps and bounds ahead of where it peaked ahead of the financial crisis. And in 2015, as firms issue new debt and investors put a magnifying glass to their fixed income portfolios ahead of a potential rate hike from the Fed, business is only going up.
Moody's is one of the "big three" credit ratings agencies, the organizations that research and issue grades to debt securities. All told, the firm controls approximately 40% of the ratings business. Size and reputation matter in the ratings business, and the huge scale of Moody's gives it an appreciable advantage over new potential rivals. As the firm enhances its portfolio of research products, expect revenues to keep climbing higher in kind.
Financially speaking, MCO is in good shape. The firm currently has a billion dollars in net debt on its balance sheet, a level that's not out of line for a firm that generated a similar amount of net profits last year. With a reasonably capital-light business model and plenty of scalability, Moody's should continue to cash in as global companies take advantage of cheap borrowing costs while they still can.
Analog Devices
The upside action in chipmaker Analog Devices (ADI) - Get Report has been heating up in the last couple of months -- not that it should be any surprise to investors who have been watching the red-hot M&A market in the semiconductor space lately. ADI is the leader in the market for chips that translate between analog and digital signals, which gives them a role in everything from cell phones to cars. And that exposure has fueled a 22% rally in shares year-to-date.
While once a niche offering, the analog chips that ADI designs have become ubiquitous in recent years, making their way to nearly every device and appliance we interact with on a daily basis. In total, ADI serves more than 60,000 customers worldwide, a broad customer base that greatly reduces customer concentration risk. Since ADI's chips are just a necessary afterthought in most consumer devices, competition is relatively low. (OEMs would rather just buy them than engineer and build them.)
ADI boasts a stellar balance sheet right now. The firm currently carries $2.2 billion in net cash, enough to pay for about 10% of the firm's outstanding shares right now. That big cash cushion is crucial -- it either makes ADI look like a more tempting acquisition target for huge suitors, or it gives the firm the dry powder to pursue investor-friendly acquisitions or capital returns of their own.
Buyers are clearly in control of shares right now -- and it makes sense to join them.
Snap-on
Last up on the list is Snap-On (SNA) - Get Report, the $9 billion tool manufacturer.
Snap-on makes high-quality tools that are a staple in car shops -- but they're also found everywhere from industrial factories to airplane hangars. SNA also manufactures automotive diagnostic systems used by independent repair shops. Quality is the name of the game at SNA; the firm has a stellar reputation that's critical for selling high-priced toolsets. Because the firm manufactures approximately 70% of its tools in-house (half again as many as its peers produce themselves), it has better control over quality.
Snap-on's real revenue machine is built around business-to-business sales. The firm's fleet of more than 3,000 vans reach customer shops on a weekly basis, securing sales and delivering orders directly. That's a hands-on model that few competitors can compete with. That excellent brand perception also trickles down to some consumer and prosumer sales.
Macro factors are certainly at play with Snap-on. A prolonged low-interest rate environment has spurred capital investment in vehicle and machinery upgrades -- and it's created demand for tradesmen who need commercial-grade tools to service those capital investments.
With rising analyst sentiment in Snap-on this week, we're betting on shares.
This article is commentary by an independent contributor. At the time of publication, the author held no positions in the stocks mentioned.