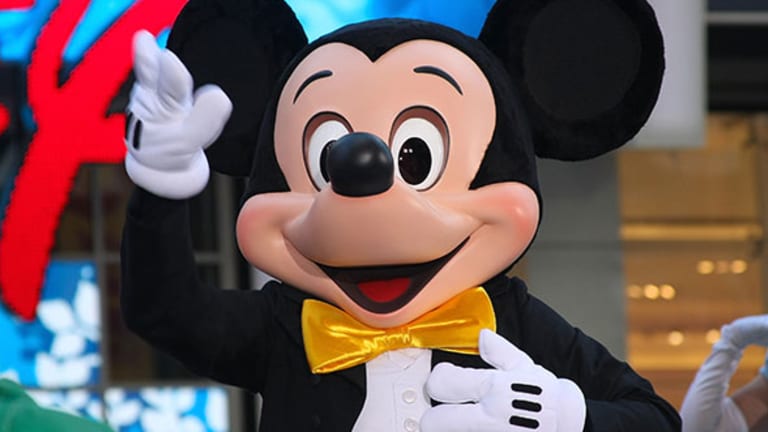 5 Rocket Stocks to Buy for Fall Gains
These stocks have both short-term gain catalysts and longer-term growth potential.
 BALTIMORE (Stockpickr) -- The U.S. stock market managed a rebound last week, moving higher for four straight sessions after a less than impressive end to September. While it's a little early to say that the tide has changed for investors this fall, it's certainly a promising start.
Even though the S&P's 5% year-to-date decline is enough of a slide to make 2015 the worst year for stocks since 2008, it's still moderate enough to get reversed in the final quarter of the year without the need for any historic market moves. In short, it's too early to count out stocks in 2015.
To find the opportunities set to outperform this week, we're turning to a fresh set of Rocket Stocks worth buying.
For the uninitiated, "Rocket Stocks" are our list of companies with short-term gain catalysts and longer-term growth potential. To find them, I run a weekly quantitative screen that seeks out stocks with a combination of analyst upgrades and positive earnings surprises to identify rising analyst expectations, a bullish signal for stocks in any market. After all, where analysts' expectations are increasing, institutional cash often follows. In the last 318 weeks, our weekly list of five plays has outperformed the S&P 500's record run by 78.03%.
Without further ado, here's a look at this week's Rocket Stocks.
Walt Disney 
Make no mistake: This isn't some Mickey Mouse operation. Walt Disney (DIS) - Get Walt Disney Company Report has been enjoying a strong year in 2015, up almost 10% since the start of trading back in January. And that outperformance looks likely to continue into the final stretch of the year.
Disney is one of the biggest entertainment firms on the planet, with a vast collection of assets that includes some of the most beloved characters in the world, from Mickey Mouse to Hannah Montana. Disney also owns TV networks, such as ESPN and ABC, film studios, theme parks and a cruise line. The acquisitions of powerful entertainment brands like Pixar, Marvel and Lucasfilm have generally been well-timed and should continue to bear fruit, particularly with the upcoming launch of a new Star Wars film later this quarter.
Because Disney has its hand in everything from media networks and movie studios to theme parks to merchandise, it can leverage the same characters across all of its businesses for substantial profits. TV networks are a particularly important cash cow for Disney, particularly its hugely profitable ESPN networks.
With rising analyst sentiment in Disney this week, we're betting on shares.
Costco Wholesale
It sounds crazy to think that selling products at essentially zero profit margin could be good business, but that's been the winning strategy that's propelled Costco Wholesale (COST) - Get Costco Wholesale Corporation Report to become one of the biggest retailers in the world. Generally speaking, Costco doesn't earn any profits selling merchandise. Instead, the firm earns the vast majority of its profits through membership dues, an extra high-margin revenue stream that enables Costco to sell its merchandise very close to cost.
While most retailers will take any traffic they can get, Costco's membership model means that only its 80 million members can shop at its 469 big box stores worldwide. That's part of Costco's success -- the other part is stellar execution. The firm has some of the highest revenues per square foot of any retail operation, making the thin product margins it does collect even more significant.
The firm's ability to sell high quality products at -- or even below -- breakeven for extended periods give it a distinct advantage over other retailers who operate under conventional models. From a financial standpoint, Costco is in excellent shape. The firm currently carries more than $1.5 billion in net cash and investments after debt is accounted for, a lack of balance sheet leverage that should serve Costco well during the next round of economic hiccups.
Adobe Systems
Software maker Adobe Systems (ADBE) - Get Adobe Inc. Report is another firm whose stock has been outperforming in 2015. Since the calendar flipped to January, shares of Adobe have rallied by more than 15%, propelling shares relative performance deep into the double-digits. And as Adobe converts more customers to its lucrative subscription model, that share price trajectory isn't showing many signs of slowing.
Adobe's content creation applications include Photoshop, Acrobat, Dreamweaver and After Effects, which are used by creative professionals the world over to create images, videos, page layouts and Web sites. By establishing itself as the platform of choice for creative professionals, Adobe has been able to capture a lucrative and sticky customer base. Since customers invest considerable time and money to use that software effectively, they're likely to keep using it, even when alternatives are less expensive.
The high price tags of Adobe's tools have made them a big target for software pirates. But the transition to a cloud-based subscription model has abated some of the pricing pressure, particularly on smaller businesses and independent creatives. That subscription model also helps to smooth revenues at Adobe, spreading sales across the business cycle and not just when a big new upgrade hits store shelves. Look for continued outperformance as we finish up the year.
Public Storage
The threat of higher interest rates hasn't deterred too many investors from shares of Public Storage (PSA) - Get Public Storage Report . This $37 billion self-storage REIT has managed to hold onto nearly 17% gains year-to-date, and shares are pressing up against fresh highs in October. The economics of the storage business still make a lot of sense for investors this fall.
Public Storage owns stakes in more than 2,000 storage facilities in the U.S. and another 200 in Europe. It also owns an $849 million position in publicly-traded PS Business Parks (PSB) - Get PS Business Parks, Inc. Report . Those assets make Public Storage the biggest REIT in the storage business, which adds up to a scale advantage when it comes to securing funding or marketing storage units to consumers.
The firm's large array of units also creates some important geographic diversification for investors. Even though the firm represents just 5% of the self-storage industry's capacity, exposure to regions with active real estate markets helps keep occupancy high. Public Storage is nearly debt-neutral after accounting for cash, a rare position for a real estate investment trust, whose peers typically have to carry large debt loads out of the inability to retain their earnings.
With rising analyst sentiment in Public Storage this week, we're betting on shares.
Red Hat
Last, but certainly not least, on this week's Rocket Stocks list is $13.5 billion enterprise software firm Red Hat (RHT) - Get Red Hat, Inc. Report . Red Hat is another big-name stock on our list with a unique business model: the firm decided long ago that the best way to get its Linux operating systems, middleware, and virtualization tools adopted at datacenters was to give it away for free. No joke.
Instead of banking profits on the software itself, Red Hat makes money through training, maintenance and tech support fees that it charges businesses. Lower software licensing costs, and open-source compatibility make Red Hat an appealing option for budget-conscious IT departments, who would rather spend money on maxing out servers' specs than buying software. As a result, Red Hat owns more than 60% of the Linux server market today.
In recent years, the firm has taken that successful model deploying Linux operating systems, and parlayed it into additional tools that it can provide to its existing customers (and book additional service contract revenue from). Red Hat's balance sheet in in excellent shape today, with approximately $2 billion in cash and investments offsetting a modest $724 million debt load. That net cash position pays for almost 10% of Red Hat's market capitalization at current levels.
Disclosure: This article is commentary by an independent contributor. At the time of publication, the author held no positions in the stocks mentioned.