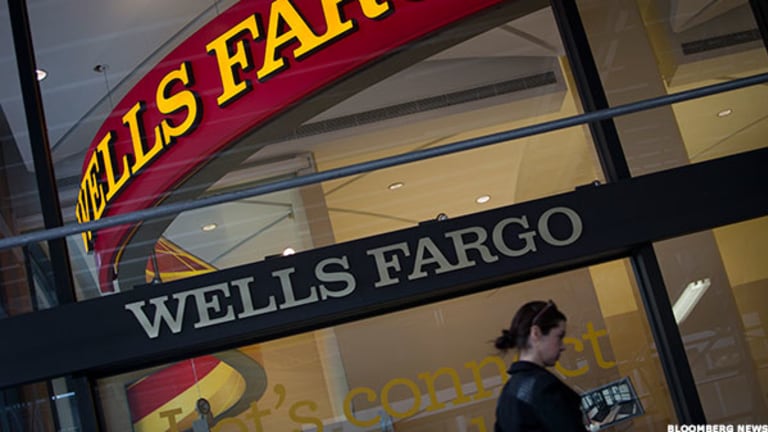 5 Rocket Stocks to Buy for Blastoff Gains in February
These stocks have both part-time gain catalysts and longer-term growth potential.
Chalk up another win for Mr. Market last week. Stocks ended higher for a second straight week, the first time the big S&P 500 index has managed to end higher on back-to-back weeks since back in November.
Yes, it's a small victory. But considering the start we've had to 2016, the small victories are the ones that matter.
So with the S&P the highest it's been since the first week of January, it makes sense to take a closer look at the stocks that look best-positioned for outperformance in February. To take advantage of the "new month, new market" mentality that's taking hold in the stock market this week, we're turning to a fresh set of Rocket Stocks to buy for gains.
For the uninitiated, Rocket Stocks are our list of companies with short-term gain catalysts and longer-term growth potential. To find them, I run a weekly quantitative screen that seeks out stocks with a combination of analyst upgrades and positive earnings surprises to identify rising analyst expectations, a bullish signal for stocks in any market. After all, where analysts' expectations are increasing, institutional cash often follows. In the last 334 weeks, our weekly list of five plays has outperformed the S&P 500's record run by 81.1%.
Without further ado, here's a look at this week's Rocket Stocks.
Microsoft
Despite a selloff in the broad market this year, $435 billion tech giant Microsoft (MSFT) - Get Microsoft Corporation Report  has actually managed to stand its ground, hovering around breakeven year-to-date. Most of that relative strength has been recent, though. Last week was an especially impressive performance for Microsoft. Shares jumped 5.8% on Friday thanks to better-than-expected earnings results for the second fiscal quarter of 2016. And that momentum looks like it's likely to spill over into February.
Microsoft has its hands in every corner of the tech sector, from cell phones and tablets to gaming systems and wearables. But software still contributes the lion's share of Microsoft's sales today, particularly on the commercial side, which add up to nearly 60% of revenue. The transition to the cloud holds some exciting growth prospects for Microsoft -- enough to grab Wall Street's attention in recent quarters. The Azure cloud services platform should be a big growth driver over the coming years, but the core software licensing business isn't going anywhere in the meantime.
From a financial standpoint, Microsoft is in exemplary shape. The firm currently carries about $70 billion in net cash on its balance sheet, enough to pay for 16% of its own market capitalization at current price levels. That's a big risk reducer for investors right now.
Look for Microsoft's streak of outperformance to stay alive in the weeks and months ahead.

Wells Fargo
Like the rest of its banking peers, Wells Fargo (WFC) - Get Wells Fargo & Company Report  has corrected harder than most in 2016. In the first four weeks of the year, Wells has backslid 7.6% -- but shares finally look like they're starting to round a corner heading into February. And that means that this stock could be getting to play catch-up from a price performance standpoint.
Wells Fargo is one of the big-four U.S. banks, with more than $1.79 trillion in assets. Wells was the best-capitalized of the big banks during the financial crisis of 2008, and while it dramatically increased its scale by purchasing Wachovia at fire-sale prices, the firm has managed to retain its best-in-breed financial position in the years since. The higher interest rates announced by the Fed in December provide hints at a possible tailwind for financial sector stocks such as Wells Fargo; higher rates mean that Wells can earn bigger margins on its lending portfolio.
Meanwhile, size comes with some big advantages. For starters, the firm's huge base of cheap deposits means that it's able to earn strong returns on its current portfolio, even at today's low interest rates. Wells Fargo also has the highest fee revenue of any of its peers, giving it the ability to earn more than most other banking stocks even if the Fed starts to pump its brakes in 2016.
Wells Fargo is a holding in Jim Cramer's Action Alerts PLUS charitable portfolio. "This is the bank stock with the most consistent earnings stream and buyback, and we are anxious to buy back the stock we sold much higher," Cramer said.
Exclusive Look Inside: You see Jim Cramer on TV. Now, see where he invests his money and why Wells Fargo is a core holding of his multi-million dollar portfolio.

Want to be alerted before Jim Cramer buys or sells WFC? Learn more now.
Schlumberger
It's kind of hard to believe that $80 billion oilfield services stock Schlumberger (SLB) - Get Schlumberger NV Report  is making our list of Rocket Stocks this week. After all, like other energy sector plays, Schlumberger has been in free fall for the better part of the last year. Shares have lost about a quarter of their market value since their peak last summer.
In other words, if Schlumberger is taking off like a rocket, it's the kind that starts spinning out of control and then explodes.
Or at least that's what the story would have been a few months ago. Schlumberger has actually spent the last two weeks in rebound-mode, up almost 15% in that short stretch. And it's one of the few stocks that are actually up in 2016.
Schlumberger is the biggest oil service company on the planet. The firm's revenue comes from a menu of specialized field services such as seismic surveys and well drilling and positioning. In a nutshell, this company's mission is to pull oil out of the ground as efficiently as possible -- and with oil prices in the gutter, Schlumberger's value proposition matters more now than it did when crude was trading in the triple-digits. Oil firms turn to Schlumberger because the tasks they need to accomplish are too nuanced or proprietary to pull off in-house. And that gives the firm a deep economic moat, pun intended.
Another part of competitive advantage comes from boots on the ground. Because Schlumberger is already on-site at its clients' well locations, the firm is able to sell more complementary services at one time. While investor expectations have certainly been muted lately, Schlumberger has a solid track record of beating expectations – the firm has out-earned Wall Street's best guess every consecutive quarter since the end of 2011.
Shares are enjoying some buoyancy after a solid 65-cent fourth-quarter profit that was announced in late January. We'll grab on to that momentum this week.
Twenty-First Century Fox
Twenty-First Century Fox (FOXA) - Get Fox Corporation Class A Report  is having a tough year. In the trailing 12 months, shares of this media conglomerate have shed about 18% of their market value, underperforming the S&P by a factor of six. But shares have been showing some strength more recently, pushing into positive territory for the year last week. Now Fox looks positioned to make up for lost time and retake some lost ground in February.
Twenty-First Century Fox owns a broad collection of media assets. The firm's businesses include its eponymous film studio, the Fox TV network (and a collection of local Fox TV stations), some 300 cable channels, and a large stake in European satellite broadcaster Sky. With more consumers "cutting the cable", Fox is in the enviable position of being a content owner -- and as the firm learns how best to monetize its huge store of video content, it should get revenue growth back on track.
The strength of the U.S. dollar has been on a drag on Fox's substantial international business, obfuscating a lot of the growth in markets like Asia and Latin America, where Twenty-First Century Fox owns media networks. Long-term, those holdings still hold significant growth potential as middle class populations rise in developing economies.
With rising analyst sentiment in shares, we're betting on Fox this week.
Public Storage
Last up on this week's list of Rocket Stocks is $44 billion self-storage REIT Public Storage (PSA) - Get Public Storage Report . Public Storage has been a spectacular performer lately. Shares are up 26% in the last year, and it's one of the few stocks that are actually up in 2016 too. And this REIT's upward trajectory isn't showing any signs of slowing as we head into February.
Public Storage is the largest self-storage REIT on the market today. The firm owns a stake in more than 2,000 storage facilities in the U.S. and another 200 in Europe. It also owns a billion-dollar stake in publicly-traded PS Business Parks (PSB) - Get PS Business Parks, Inc. Report . Because of Public Storage's recession-resistant storage rental income, exposure to valuable real estate, and REIT legal status, it's been a solid way to play defense in recent months.
Don't be thrown off by the threat of rising interest rates on a high-profile REIT like Public Storage. While higher rates are typically thought of as a negative for big dividend payers, they could actually help push PSA's common stock higher in 2016. That's because higher interest rates give the firm the justification to reset its short-term storage unit leases at higher rates more quickly than its cost of capital. This stock has relied on debt as a last resort, instead financing much of its growth through much more flexible preferred shares (rising rates are less good for anyone who owns those preferred shares, however).
Public Storage's outperformance continues to look strong this week. We're betting on shares. 
Disclosure: This article is commentary by an independent contributor. At the time of publication, the author was long PSA.