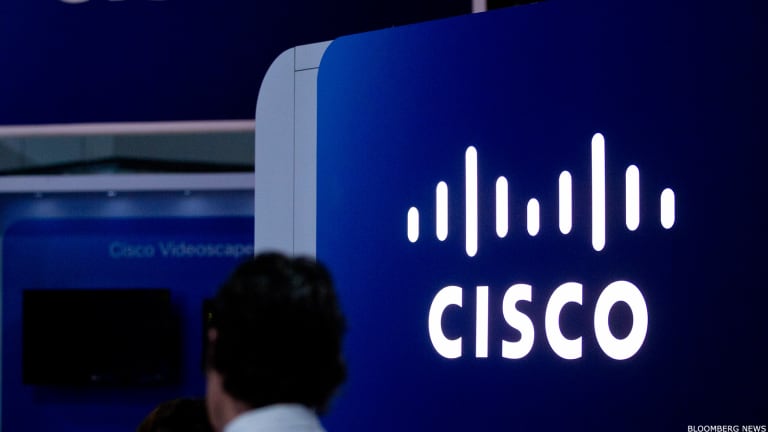 5 Rocket Stocks to Buy for Blastoff Gains
These stocks have both short-term gain catalysts and longer-term growth potential.
BALTIMORE (Stockpickr) -- Memories of barbecues and relaxation from the long Memorial Day weekend are fading, and the market is coming back into focus this morning. Three-day weekends can be a useful reprieve for market participants -- especially when volatility is high and investors need a breather.
The thing is, markets have been anything but excessively volatile in 2015.
In fact, the VIX Volatility Index is currently at its lowest levels of the year, after plummeting since the end of 2014. A rough and tumble stock market this isn't. And that's not necessarily a bad thing at all. More importantly, performance is finally starting to wake up in the S&P 500 this May.
So with stocks pressing up against fresh all-time highs this week, we're turning to a fresh set of Rocket Stocks to find some outperformance this month.
For the uninitiated, "Rocket Stocks" are our list of companies with short-term gain catalysts and longer-term growth potential. To find them, I run a weekly quantitative screen that seeks out stocks with a combination of analyst upgrades and positive earnings surprises to identify rising analyst expectations, a bullish signal for stocks in any market. After all, where analysts' expectations are increasing, institutional cash often follows. In the last 300 weeks, our weekly list of five plays has outperformed the S&P 500's record run by 79.78%.
Without further ado, here's a look at this week's Rocket Stocks.
Cisco Systems
At the top of the list -- in terms of size, anyway -- is IP networking firm Cisco Systems (CSCO) - Get Report. Cisco is the biggest company in the business, supplying routers, switches, software and other technology that forms the backbone of the world's network infrastructure. At corporate America works to bring more data into "the cloud," demand for Cisco's products should continue to move higher.
Cisco benefits from its huge market share. Because Cisco's gear is designed to plug-and-play with other Cisco components, IT departments that buy Cisco products can often see much lower integration and ongoing technical support costs. That gives Cisco an important economic moat right now, even if competition is trying to move in on its business. Likewise, more integrated Cisco products, like turnkey servers, should help the firm grab bigger margins from customers looking for a unified solution to getting content online.
From a financial standpoint, Cisco is in excellent shape right now. The firm's current net cash position stands at $33.4 billion, enough to cover more than 22% of CSCO's current total market capitalization. Ex-cash, Cisco's shares trade for just 13-times earnings, a relatively cheap price tag given current market valuations. That's a big risk-reducer for investors this summer.
Goldman Sachs
One of the biggest feats for legacy investment bank Goldman Sachs (GS) - Get Report was not going bust during the financial crisis of 2008. Now, some seven years later, Goldman is enjoying a strong cycle in the financial markets, most recently buoyed by huge a resurgence in high profile IPOs, as well as boosted investment banking deal volumes in the last couple of years.
Goldman is a diversified financial firm. Besides investment banking, the firm earns money from a wide array of businesses that includes everything from investment management to prime brokerage to institutional custody. That list of units is smaller than it used to be. As regulators have hiked capital requirements for bank holding companies like GS, the firm has sold off its lower-margin businesses in an effort to regain some of the profitability of its glory days.
Realistically, GS isn't going to generate the sorts of returns that it used to back when leverage wasn't a bad word. But with an earnings multiple that's barely in the double-digits, a huge share of some of the most deep-moat fee revenues on Wall Street and a global asset rally for the last several years, it's hard to argue that GS isn't an attractive stock to own right now.
With shares up more than 7.2% year-to-date, it looks like buyers are definitively in control of this financial sector giant this summer.
Activision Blizzard
Activision Blizzard (ATVI) - Get Report is another stock that's been a high-performer in 2015. Since the calendar flipped to January, this $18.5 billion video game maker has rallied more than 26%, leaving the S&P 500 in its dust. That huge upside action is a pretty good indication that this big entertainment firm is firing on all cylinders this year -- but shares could have a lot higher to go.
Activision Blizzard is one of the biggest video game publishers in the world, with a stable of hugely successful game franchises that includes names like Call of Duty, World of Warcraft and the upcoming free-to-play Heroes of the Storm release set for early June. ATVI has been one of the most successful gaming firms at milking repeat customers out of prior titles. By giving customers follow-up releases under familiar banners, Activision has been able to turn big winners into blockbuster franchises.
Likewise, the firm has long had one of the most attractive business models in the industry in World of Warcraft. With millions of players paying recurring subscription fees, the WoW model is hard to replicate, but it's worthwhile when ATVI can pull it off successfully. More recently, subscriber numbers have been fading for Wow, and that's been a big driver of newer releases in the online multiplayer space.
With rising analyst sentiment in shares of Activision Blizzard right now, we're betting on this Rocket Stock this week.
United Rentals
Need to borrow a crane or a backhoe? Just call United Rentals (URI) - Get Report.
URI is one of the largest equipment rental companies on the planet, with approximately 880 rental locations spread throughout North America. It's not just heavy equipment either -- URI can rent out anything from a pickup truck to a pressure washer, a wide enough assortment of tools that it's a pretty convenient supplier for its customer base.
Consumers typically think of rental companies as a way to get access to equipment for one-off jobs, and while that's a component of URI's primary business, the commercial and industrial customers who pay for most of United Rentals' revenues actually use the firm as a smarter way to allocate capital. For example, the firm provides much-needed equipment capacity without the huge capital costs of leaving a forklift sitting idle in the corner of a warehouse for 10 months out of the year. Renting heavy equipment makes a lot of sense for a wide array of clients.
But rental equipment lacks a moat. To combat that, URI has been working hard to court specific sub-industries with specialized tools. For instance, the firm rents industrial HVAC equipment for commercial power failures, and it has Web sites devoted specifically to oilfield services and chemical industry customers. Those solution-driven offerings should keep the firm's profit margin trajectory up and to the right in 2015.
E*Trade Financial
Discount broker E*Trade Financial (ETFC) - Get Report rounds out our Rocket Stocks list today. E*Trade has been benefitting from the rising tide of equity prices and stock market trading volumes in the last few years, but the biggest factor in ETFC's profitability might just be something totally outside of investors' control.
I'm talking about interest rates.
The Fed's rate hike talk continues to captivate the financial news -- and for good reason. After all, rates have a huge impact on the broad market and the business cycle. But a potential rate hike stands to have an even bigger impact on firms such as E*Trade. After all, as ETFC has expanded beyond simple discount brokerage and into an FDIC-insured banking business, it's established a dirt-cheap base of deposits that it can turn around and lend out at higher rates.
It makes sense to think of E*Trade as a leveraged bet on the performance of the stock market. As equity prices rise, so too do all of ETFC's revenue centers. And that's exactly what we've been seeing, particularly lately: Trading volumes are up, so is margin debt, and so are market prices. All three of those are very good metrics for the brokerage business. So with rising analyst expectations, we're betting on this Rocket Stock this week.
This article is commentary by an independent contributor. At the time of publication, the author held no positions in the stocks mentioned.