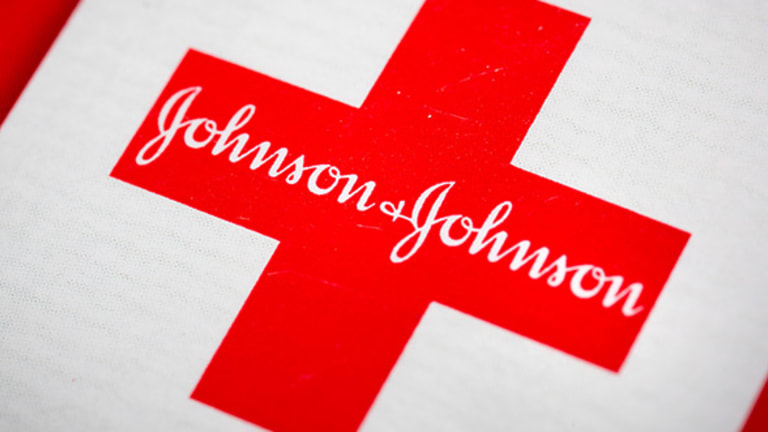 5 Rocket Stocks to Buy for 2016 Gains
These stocks have both short-term gain catalysts and longer-term growth potential.
Editor's Pick: Originally Published Monday, Dec. 21
We are just a handful of trading sessions away from closing the books on 2015 -- and the way things currently sit, the S&P 500 is on track for the worst year since the financial crisis of 2008.
That's not because 2015 has been a horrible year from a performance standpoint, mind you. Instead, it's simply because markets haven't seen a meaningful down year in that huge stretch. Year-to-date, the S&P 500 is sitting on a 2.6% decline since January.
And while that's certainly been a lackluster performance for the big market averages, many investors don't realize that one in four S&P components is actually up double-digits this year. That's right -- a big subset of stocks are actually "working" in this environment. To find the stocks that look poised to outperform in the New Year, we're turning to a fresh set of Rocket Stocks worth buying this week.
For the uninitiated, "Rocket Stocks" are our list of companies with short-term gain catalysts and longer-term growth potential. To find them, I run a weekly quantitative screen that seeks out stocks with a combination of analyst upgrades and positive earnings surprises to identify rising analyst expectations, a bullish signal for stocks in any market. After all, where analysts' expectations are increasing, institutional cash often follows. In the last 328 weeks, our weekly list of five plays has outperformed the S&P 500's record run by 79.69%.
Without further ado, here's a look at this week's Rocket Stocks.
Johnson & Johnson
Up first is blue chip healthcare giant Johnson & Johnson (JNJ) - Get Johnson & Johnson (JNJ) Report . 2015 has been a challenging year for Johnson & Johnson. Year-to-date, this $282 billion health care firm has seen its share price dip 2.5%, a decline that's only slightly more tolerable than the one in the broad market. Add dividends back into the picture, however, and J&J's performance swings back into positive territory, however slightly.
Johnson & Johnson is the biggest health care products company on the planet. The firm owns a collection of well-known brands that includes names like Band-Aid, Tylenol, Neutrogena and Acuvue. And it's the less consumer-centric names, like J&J's pharmaceutical and medical device units that are the real cash cows. That huge income statement diversification provides major protection for this stock's earnings potential -- black clouds over a single drug or medical device approval are dampened by the scale of the business.
Financially, Johnson & Johnson is in excellent shape. The firm currently carries just over $17.5 billion in net cash and investments, enough to pay for approximately 6% of the firm's outstanding shares at current price levels. That big cash cushion provides a big risk-reduction to J&J's business, as well as its nearly 3% annual dividend payout right now. With rising analyst sentiment in shares this week, we're betting on upside in Johnson & Johnson.
Adobe Systems
$45 billion software firm Adobe Systems (ADBE) - Get Adobe Inc. Report  has enjoyed a stronger year in 2015. Since the calendar flipped to January, this big tech stock has managed to rally 25.6%, leaving the rest of the broad market in its dust. And as shares hover near all-time highs this winter, that bullish momentum isn't showing any signs of fizzing out.
Adobe is the league leader in making high-end software for creative professionals. The firm's flagship content creation applications include Photoshop, Acrobat, Dreamweaver and After Effects, which are used by creative professionals the world over to create images, videos, page layouts and Web sites. By establishing itself as the platform of choice for creative professionals, Adobe has been able to capture a lucrative and sticky customer base. And the firm's ongoing transition to becoming a "cloud software" company makes the business even more attractive in the quarters ahead.
By moving from a one-time license model to a subscription model through its Creative Cloud product, Adobe smooths out revenues and it disincentivizes software piracy, a perennial challenge for developers of big-ticket software. So far, transitions to Adobe's cloud have gone well – customers like the idea of paying a low monthly fee in perpetuity versus large one-time licensing costs every time they upgrade. Expect to see more material growth in Creative Cloud's 5 million subscribers in the quarters ahead.
Ross Stores
The off-price retail business had a good year in 2015 -- and one of the big beneficiaries has been Ross Stores (ROST) - Get Ross Stores, Inc. Report . Since January, this $21 billion discount retail chain has managed to shove its shares more than 12% higher, putting it in the top quartile of large-cap performance this year. And Ross looks well-positioned to keep capitalizing on that performance over the holiday season.
With more than 1,360 store locations in 33 states, Ross is one of the biggest off-price retailers in the country. Approximately 93% of those stores operate under the Ross Dress for Less banner, while the rest are dd's Discounts stores. In a nutshell, Ross' business is built on buying up excess brand-name inventory at deep discounts from full-price retailers, and then selling it to its own customer base at slightly higher price tags. As one of the larger standalone off-price retail chains, Ross enjoys buying power that gives it access to persistently high-quality inventory from its vendors.
Demographics provide a long-term tailwind for Ross. As middle-class consumers get squeezed to the top-end of the market and the lower-end of the market, discounters like Ross stand to benefit from the decline of the middle-market retail business. There's room for a material expansion in Ross' store count here in the U.S. before saturation becomes a concern. Look for management to grab onto growth by opening more stores in 2016.
Realty Income 
After last week's rate hike decision from the Fed, it might seem surprising to make a bet on a high-yield stock -- like a real estate investment trust. But investors overcompensated for the possibility of an interest rate hike at the start of the year, and that leaves room for upside in REITs like Realty Income (O) - Get Realty Income Corporation Report .
Sure enough, this dividend-centric stock has actually handed investors a market-beating return in 2015, up nearly 12% this year with monthly dividend payouts factored in.
Realty Income is one of the biggest REITs on the market, with more than 4,400 properties. The vast majority of Realty Income's real estate is made up of freestanding retail commercial properties, although management has been diversifying the firm's portfolio in recent years with acquisitions of industrial and office sites.
That commercial exposure is a core part of what makes Realty Income such an attractive stock, particularly for income investors. The firm rents out properties on a triple-net basis, which means that tenants are on the hook for insurance, maintenance and taxes. For its efforts, Realty Income collects a predictable rent check, which translates most of its profits directly to investors in the form of a monthly dividend payout. This stock should continue to move higher as investors get over the Fed's tiny interest rate hike and instead shares move up alongside commercial real estate prices from the past year.
Valspar
Last up on our Rocket Stocks list is Valspar (VAL) - Get Valaris PLC Class A Report . Valspar is another stock that's benefiting from a rally in real estate prices. As home prices inch higher, the income effect is spurring homeowners to make more investments in their properties. That bodes well for Valspar's paint business, as well as its exposure to construction-related coatings.
Valspar is one of the biggest manufacturers of paint in the world. It also produces coatings for applications like construction, food packaging, and industrial treatments. Some of Valspar's businesses are less flashy. For instance, the firm owns approximately a third of the global market for food and beverage container coatings, a slow-growth business that provides more stable revenue compared to the higher-margin and potentially higher-growth paint business. Valspar's high degree of exposure to the DIY paint market is a good thing -- it gives the firm exposure to higher average selling prices and more frequent sales than competitors who are more reliant on the pro painter market.
Financially speaking, Valspar is in good shape, with more than $185 million in cash on its balance sheet and a manageable $2 billion debt load. With rising analyst sentiment in shares of Valspar this week, we're betting on shares of this Rocket Stock.
This article is commentary by an independent contributor. At the time of publication, the author held no positions in the stocks mentioned.