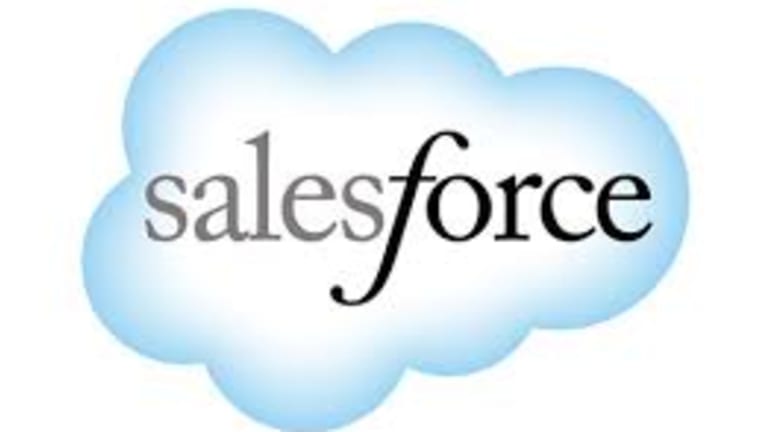 5 Rocket Stocks to Beat the Summer Doldrums
These stocks have both short-term gain catalysts and longer-term growth potential.
BALTIMORE (Stockpickr) – The "summer doldrums" are taking their toll on investor sentiment this summer. Since the calendar flipped to June, the S&P 500 index has lost about 1% of its market value, a big loss when you consider the fact that the big market average was only up a little over 2% at that point to begin with.
Put simply, the summer has been a sideways grind for investors. And that's been wearing on investor sentiment readings, like the AAII US Bullish Sentiment Index, which has nearly halved in 2015 alone.
But even in this environment, there are actually some pretty conspicuous outperformers. For example, about a third of the individual stocks in the S&P 500 are up 5% or more since the start of June, which means that there are some pockets of strength to be found right now.
To find the next ones, we're turning to a fresh set of Rocket Stocks worth buying this week.
For the uninitiated, "Rocket Stocks" are our list of companies with short-term gain catalysts and longer-term growth potential. To find them, I run a weekly quantitative screen that seeks out stocks with a combination of analyst upgrades and positive earnings surprises to identify rising analyst expectations, a bullish signal for stocks in any market. After all, where analysts' expectations are increasing, institutional cash often follows. In the last 311 weeks, our weekly list of five plays has outperformed the S&P 500's record run by 77.95%.
Without further ado, here's a look at this week's Rocket Stocks.
Salesforce.com
Up first is customer relationship management software maker Salesforce.com (CRM) - Get salesforce.com, inc. Report. Salesforce is the standard-bearer in the lucrative CRM software category, and that's a big part of the firm's success this year. So far, shares of Salesforce are up more than 23% since the start of 2015. That's some pretty substantial outperformance, and it's not showing any signs of letting up this summer.
Salesforce's software platform is used by more than 100,000 customers across the world; about half of those are large enterprises. That exposure to big clients with deep pockets gives Salesforce big cross-selling opportunities as it adds products to its lineup. Salesforce's business applications help the firm's customers interact with their own customers, and the mission-critical nature of that makes it both hard to replicate and easy to justify paying for. The firm was one of the first software companies to make the move to the cloud, and that model provides a steady stream of recurring subscription revenue.
Consistent profitability has been elusive for Salesforce, not that it's mattered much for investors. The firm has historically favored growth over profits, and investors continue to be willing to tolerate that. Buyers are clearly in control of this stock's price action right now, and so, with rising analyst expectations in shares this week, we're betting on this Rocket Stock.
Adobe Systems
In a lot of ways, software maker Adobe Systems (ADBE) - Get Adobe Inc. Report is a lot like Salesforce. Both firms court business, and both firms are focused on selling cloud-based subscriptions. For Adobe, that transition to the cloud came a lot later -- the firm only began moving its suite of creativity tools online two summers ago, when it launched its Creative Cloud service and stopped releasing new iterations of its popular Creative Suite of applications.
Even though it hasn't been long, Adobe has been finding early success with its transition online. Adobe makes some of the world's most popular content creation applications, including Photoshop, Acrobat, Dreamweaver and After Effects, which are used by creative professionals the world over to create images, videos, page layouts and Web sites. As the incumbent in the creative software niche, creative professionals spend time and money learning the ins and outs of Adobe's products, and that gives the firm a real moat.
Instead of paying thousands of dollars for a copy of Adobe's suite of tools, Creative Cloud access can cost as little as $50 a month. That lower barrier to entry disincentivizes piracy, which has been a longstanding problem for big-ticket software makers like Adobe. The subscription model also helps to smooth revenues at Adobe, spreading sales across the business cycle and not just when a big new upgrade hits store shelves. Investors will get their next update on Adobe's Creative Cloud progress when the firm reports third quarter numbers in a month.

Carnival
It shouldn't come as a surprise that 2015 has been a banner year for cruise ship operators. With oil prices plummeting, cruise companies are seeing one of their biggest costs head to Davy Jones' locker. And the biggest cruise companies are getting the biggest benefits. Case in point: Carnival (CCL) - Get Carnival Corporation Report 15.6% rally since the start of the year.
Carnival is the biggest of the cruise ship companies, with more than 100 ships sailing under the Carnival, Holland America, Princess, and Cunard lines, among others. The firm's large number of brands provides niche selling opportunities, and give the firm the reach to serve more than 10 million vacationers each year. As more and more cruise-hungry baby boomers begin hitting retirement age, Carnival and its peers should see its market grow.
The firm isn't just focusing on the U.S. for growth, though. In recent years, Carnival has been moving ships to Asia, where growing middle class populations in emerging markets like China are traveling like never before. About half of China's million expected cruise ship passengers in 2015 will sail on a ship owned by Carnival – that's a huge position in a nascent market. Lower costs and growth in Carnival's main markets should continue to fuel this stock's price rally, but Asia is a potential wildcard investors should watch in the background.
AutoZone
Aging demographics are a major driver in shares of auto parts retailer AutoZone (AZO) - Get AutoZone, Inc. Report right now. Only, it's not the age of people that's driving the trend here -- it's the age of their cars. Right now, the median age of a car on the road in the U.S. is 11.4 years, the oldest it's ever been. And as consumers try to wring more life out of their cars than ever before, parts firms like AutoZone should continue to benefit.
AutoZone's footprint is huge. The firm has 5,391 locations spread across the U.S. and Mexico, with a smaller footprint in Brazil. About 70% of those locations also include commercial centers, which provide parts sourcing for independent auto shops, dealers, and other professionals. Compared to peers, AutoZone's commercial business represents a smaller chunk of sales, but that's actually not necessarily a bad thing -- not battling it out for hard-to-court commercial customers means that AutoZone's average margins are higher.
The possibility of interest rate hikes on the horizon, coupled with higher average new car prices than ever before means that consumers may opt to keep pushing the average car age higher into record territory in the coming years. That's likely to be especially true in emerging markets where car costs are generally already higher. With rising analyst sentiment in shares of AutoZone this week, we're betting on shares.
Moody's 
Last up on our list of Rocket Stocks is Moody's (MCO) - Get Moody's Corporation Report, the $22 billion credit ratings agency. Moody's is one of the "big three" credit ratings agencies, the organizations that research and issue grades to debt securities. The firm controls approximately 40% of the ratings business today. It's been a very good year so far for Moody's investors -- this stock is up more than 15% year-to-date. And shares are pressing up against new highs in August…
Moody's has a captive market for its ratings services. Moody's huge scale gives it an appreciable advantage over new potential rivals, and firms that want to sell debt in the capital markets will continue to demand that stamp of approval. Because the credit ratings business isn't mutually exclusive to competition (multiple agencies will rate a single corporate issue, for instance), Moody's fortunes are more tied to the overall environment for credit than winning a war against its peers. The prospect of higher interest rates should keep credit issues high in the near-term as companies look for cheap money.
Moody's currently has about a billion dollars in net debt on its balance sheet, a level that's not out of line for its size (the firm also generated about that much in net profits last year). Investment research is a relatively capital-light, high-return business, and as the firm enhances its portfolio of research products, expect Moody's performance to keep climbing too.
This article is commentary by an independent contributor. At the time of publication, the author held no positions in the stocks mentioned.