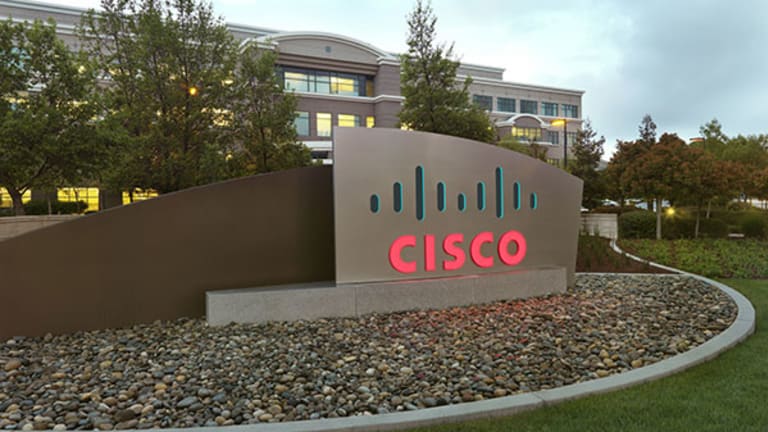 5 Rocket Stocks Ready for Blastoff
These stocks have both short-term gain catalysts and longer-term growth potential.
The S&P 500 shoved its way to new highs for 2016 last week, ending Friday's session just 2.5% away from the all-time highs that the big index hit back in 2015. In short, the S&P is a decent week away from trading higher than it ever has before -- and that fact isn't being lost on investors.
As markets keep pressing higher in April, it makes sense to load up on the stocks that look the strongest as we head into the second half of the month. To do that, we're turning to a fresh set of Rocket Stocks to buy this week.
For the uninitiated, "Rocket Stocks" are our list of companies with short-term gain catalysts and longer-term growth potential. To find them, I run a weekly quantitative screen that seeks out stocks with a combination of analyst upgrades and positive earnings surprises to identify rising analyst expectations, a bullish signal for stocks in any market. After all, where analysts' expectations are increasing, institutional cash often follows. In the last 344 weeks, our weekly list of five plays has outperformed the S&P 500's record run by 79.91%.
Without further ado, here's a look at this week's Rocket Stocks.
Microsoft
We're leading things off with Microsoft (MSFT) - Get Microsoft Corporation Report . So far, it's been a pretty quiet year for the tech giant. Microsoft is only just above breakeven year-to-date. But that performance stat doesn't really tell the whole story right now; while Microsoft is only up slightly in 2016, it's up almost 13% since shares bottomed back in early February. That recent switch to positive momentum bodes well for investors this spring.
Microsoft is one of the biggest technology companies in the world -- and it's got one of the biggest product lineups as well, selling everything from software tools to mobile devices to gaming consoles. Despite the wide array of offerings, Microsoft's Windows operating system and Office productivity suite still provide the lion's share of the firm's profits today. Within that software space, commercial licensing it's the largest piece of Microsoft's overall sales, contributing nearly half of total revenues. The decision to put resources behind "the cloud" and mobile users should help keep Microsoft's incumbent position in Office, especially on the consumer side.
From a financial standpoint, Microsoft is in great shape. The firm currently counts $69.5 billion in net cash and investments on its balance sheet, enough to pay for nearly 16% of its market capitalization at current price levels. That cash cushion provides considerable relief from risk for investors right now, and it helps Microsoft invest money into "side-businesses" that could play out into a bigger piece of the firm's overall strategy in 2016 and beyond.
Buyers are clearly back in control of this stock right now.
Cisco Systems
Another big technology stock that's making our Rocket Stock cut this week is Cisco Systems (CSCO) - Get Cisco Systems, Inc. Report . Cisco is the biggest data networking equipment and software company in the world. Walk into any enterprise-grade server room, and you're guaranteed to see Cisco-branded gear somewhere in the room. As demand for data capacity continues to climb thanks to an ever-growing population of bandwidth-hungry connected devices, Cisco remains on the right side of an important trend.
Cisco's size comes with some important advantages. For instance, because Cisco's gear is designed to plug-and-play with other Cisco components, IT departments that "keep it in the family" can often see much lower integration and ongoing technical support costs. Likewise, a huge installed base means that Cisco's sales people already have contacts at just about every large enterprise customer on the planet, giving the company the opportunity to cross sell as new products hit the market.
Historically, hardware has been the most important component of Cisco's sales. But that's been changing in recent years, as service revenue increases. While services will continue to be a smaller piece of the overall pie, they're a very high-margin contributor, and they'll likely be increasingly important as competition remains fierce between Cisco and its top rivals.
Cisco is a holding in Jim Cramer's Action Alerts PLUS charitable portfolio. Cramer and Research Director Jack Mohr recently wrote:
"We believe the company's strategic focus on next-gen security, cloud infrastructure, automation software, Internet of Things and broader collaboration provides multiple long-term tailwinds. Cisco's mix shift toward software -- which has boosted deferred revenue and lifted operating margins -- should fuel earnings and multiple expansion long term, while its powerful capital return program (marked by a $15 billion share buyback and industry-high 3.8% dividend yield) pays investors for their interim patience."
Public Storage
So far, 2016 has been a great year for shareholders in $46 billion self-storage REIT Public Storage (PSA) - Get Public Storage Report . Year-to-date, this niche real estate investment trust has climbed nearly 9% higher on a total returns basis, beating about four-fifths of the rest of the S&P 500 since January. And that bullish trajectory isn't showing any signs of slowing down as Public Storage heads into the second half of April.
Public Storage is one of the biggest self-storage operators in the world, with ownership in more than 2,000 facilities in the U.S., plus another 200 in Europe. Beyond that, the firm has a roughly $1 billion stake in PS Business Parks (PSB) - Get PS Business Parks, Inc. Report . Climbing real estate prices have been a boost for PSA: homeowners who outgrow their spaces are turning to storage facilities as an alternative to paying for more square footage. Demographics also offer some long-term tailwinds at Public Storage. As millennials, the largest generation in history, begin buying homes and enter the family formation phase of their lives, they're boosting demand for storage facilities.
As a REIT, Public Storage is obligated to pay out the vast majority of its net income directly to shareholders in the form of dividends. At current levels, that works out to a 2.5% yield. Any unexpected hiccups in the Fed's rate hike plans in 2016 should spur income investors to pay a bigger premium for that cash flow.
Halliburton
After an awful performance in 2015, Halliburton (HAL) - Get Halliburton Company Report  is finally catching a bid again this year. Since the calendar flipped to 2016, this $32 billion energy company has rebounded 12.4% higher on hopes that the recent upside in oil prices holds. That makes Halliburton a very interesting turnaround trade for this spring.
Halliburton is one of the biggest oil services stocks in the world. The firm's specialty is doing oil companies' dirty work, everything from drilling to pumping to project management. While low oil prices have certainly pummeled Halliburton's ability to win new projects, the rout in energy prices hasn't had as large of an impact on existing productive well sites – as long as oil companies can generate positive cash flows out of a well, they'll keep on pumping crude out of the ground. If anything, low prices have made efficiency expertise, like Halliburton's, especially valuable to keep around.
One major black cloud that's been surrounding Halliburton in recent years has been its pending acquisition offer for peer Baker Hughes (BHI) . Nearly two years into the deal, the acquisition has been threatened by regulatory concerns as well as the oil price drop. At this point, though, the market is pricing a relatively low shot of Halliburton and Baker Hughes completing their merger, and any progress (either closing the deal or calling it off) is likely to provide a catalyst that could get this stock moving once again.
With rising analyst sentiment in Halliburton this week, we're betting on shares.
Southwest Airlines
Last up on our list today is $30 billion air carrier Southwest Airlines (LUV) - Get Southwest Airlines Co. Report . Southwest has been a somewhat regular Rocket Stock in 2016 -- and that's been a byproduct of its price momentum. Year-to-date, Southwest is up about 10%. And, at this point, shares aren't at risk of losing their Rocket Stock status this April.
Southwest revolutionized the domestic airline industry in the early 1970s, by eschewing the conventional hub-and-spoke system that legacy operators had been using for years, and operating a single aircraft type for lower training and maintenance costs. In doing so, it's managed a record that's unheard of in the industry: 41 consecutive years of positive operating profits. Today, the firm's 700 aircraft fly to nearly 100 destinations, including a handful of popular vacation destinations abroad. International and long-haul routes are among the most profitable and supply constrained, and increased exposure to those trips should continue to boost Southwest's margins in a meaningful way.
There's no escaping the fact that the same forces causing black clouds at Halliburton are also causing huge profitability at Southwest. Prolonged low oil prices mean that jet fuel, Southwest's biggest variable cost, is cheaper than it's been in years. Southwest reports its first quarter earnings numbers on Thursday. Look for those numbers as a potential upside catalyst this week.
Disclosure: This article is commentary by an independent contributor. At the time of publication, the author was long PSA.