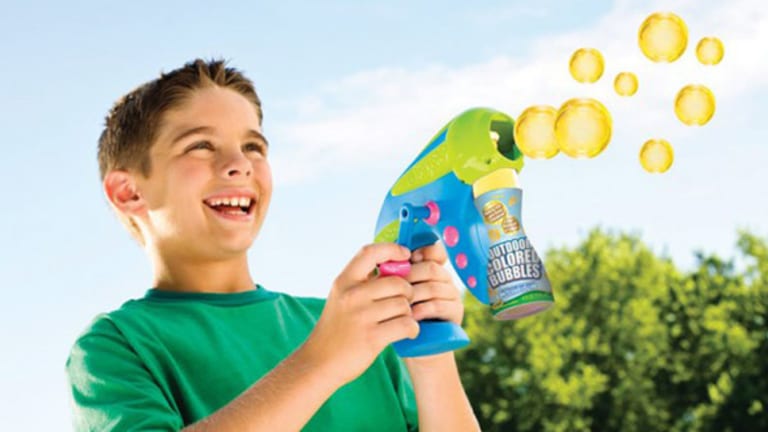 5 Reasons Why We Are in a Tech Bubble
The recent market volatility highlights tech's vulnerability in 2016. Expect valuations to decline steeply.
Editors' pick: Originally published Jan. 8.
Observers of the technology space and even industry veterans believe that we're in a tech bubble. It's not as pronounced as the bubble at the turn of the millennium, but it's there nonetheless. Recent evidence suggests as much, despite some pockets of achievement, including Square's successful IPO in November. 
The recent sell-off in world markets impacted tech heavily. Amazon, Facebook, Apple and Microsoft, among other tech and Internet giants, fell in Thursday trading at least 3% in their share prices. 
The industry is likely to see continued losses. This could occur whether the rest of the market suffers or rebounds from losses over the past five months. There are simply too many tech companies that are trading at levels that seem higher than they should be. In a survey by the seed venture capital group First Round Capital, 73% of more than 500 entrepreneurs backed by venture capitalists said that there was a bubble.
For investors, recognizing the signs of a bubble can mean minimizing losses and recalibrating a portfolio to address conditions in 2016. 
Bubbles occur when companies in a sector perform strongly but then become over-valued. The overvaluation may stem at least partly from overly optimistic financial forecasts and speculation of continued increases in share price. Bubbles inevitably pop when there are corrections in these overvalued companies on a large scale. 
Here are five reasons for the latest bubble.
1. Investors are behaving irrationally.
During bubbles, investors may ignore market fundamentals. They may speculate on future stock gains too hastily. GoPro (GPRO) - Get GoPro Inc. Report and Twitter (TWTR) - Get Twitter Inc. Report went public only to see their stock prices drop in relatively short order. GoPro's price has fallen from $100 to $29 since its IPO in June 2014. Twitter went public in 2013 at $26 a share, saw its price increase to $44.90 but is now at $24.83. Each company has had problems, particularly Twitter, which replaced its embattled CEO Dick Costolo last year and has not found a way to capitalize on digital advertising. These stocks seem like harbingers of a wider technology sell-off.
2. Exorbitant valuations are dodgy.
Decacorns, companies with $10 billion-plus in value, tripled in 2015.
Most recently, transportation network giant Uber achieved a valuation of $68 billion, higher than 80% of the companies in the S&P500. It's difficult to say with entire clarity why some IPOs hold certain valuations. The prices may have something to do with backroom agreements with early-stage investors that exert upward pressure. 
The prices may stem from the amounts that venture capitalists have invested and so are looking for certain returns soon after the public offering. Regardless, we are seeing valuations that on an ongoing basis seem too high. 
3. There are more delayed IPOs. 
Investors have shown huge confidence in the tech startup market. Some investments in startups have been as much as they would be for IPOs. But these investments may be out of proportion to an organization's stage of development. An IPO may not look like such a good idea when there's an unproven market for a firm's products and services. 
Many companies that go public fail, and this is no secret to the individuals providing them with financing or the company leadership itself. An initial enthusiasm in many of these cases dissolves into timidity. The IPO is delayed or does not take place because the company's prospects look cloudy. 
4. The number of startups has risen.
The technology publisher Techcrunch reported that there was a whopping 115% increase in the number of unicorns in 2015 compared to 2013. Yet few of these go public. Pitch Book Data, which provides information and technology for covering IPO and M&A activity, found that there has been a 29% decline in the number of startups that went public since last year. Here's more, to borrow a phrase from former Federal Reserve Chairman Alan Greenspan, "irrational exuberance." Greenspan made the expression popular as he surveyed the dot com bubble of the 1990s. 
5. The Fed raised short-term interest rates.
The next phase for tech startups could be a stressful one, especially after the Fed's December rate hike. The initial increase shouldn't have much affect but many observers believe that there will be additional raises. That could force many fledgling tech firms into raising funds at lower valuations and could make it more difficult for established companies to borrow money. 
It is only a matter of time until the latest bubble bursts. The question is when. 
This article is commentary by an independent contributor. At the time of publication, the author held no positions in the stocks mentioned.