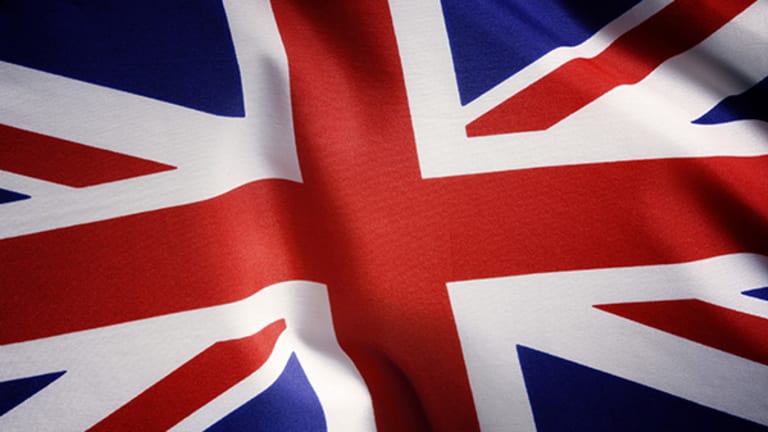 5 Potential Consequences of a 'Brexit' -- UK Exit From the European Union
A 'Brexit' could hamper trade and employment and lead to more volatile equity markets.
A "Brexit," the nickname given to the possibility that the UK might vote to exit the European Union later this year, could have dire consequences on trade, jobs and investment -- in the UK and throughout the EU. 
It could increase the cost of transporting goods and make it more difficult for businesses to operate across borders. Among the unwanted byproducts:  Brexit could increase the jobless rate and discourage investors. 
British voters will consider a Brexit in a June 23 referendum. Conservatives and other political groups have supported Brexit, saying that the economic union with other European nations has made it easier for companies based outside the UK to compete with British firms and over concerns about immigration. They say that foreign workers who are willing to accept lesser pay will take an increasing share of jobs from UK natives. Supporters of Brexit have said it makes commerce flow more easily by limiting barriers on trade. 
The chief of the Inter Monetary Fund, Christine Lagarde said that Brexit would destabilize the economy. He told CNN: "Uncertainty is bad in and of itself. No economic player likes uncertainty. They don't invest, they don't hire, they don't make decisions in times of uncertainty."
It's difficult to predict the outcome of the vote or to know fully how an exit would affect the economy. This is uncharted territory, as has been a good deal of recent European economic history.
That said, here's why a Brexit would be wrong. 
1. Trade Balance Problems
Since most British exports go to EU countries, Brexit would impact trade. But it would also likely create a less hospitable atmosphere, poisoning future trade negotiations between countries. 
Many foreign companies may also choose to reduce their business in the UK. The Guardian reported that such firms as food maker Nestlé, car companies Hyundai and Ford and U.S. investment bank Goldman Sachs have said that they might consider such moves.
But many argue that if Britain leaves the EU, it will be freer from the standard rules and procedures. It can then choose to look at faster-growing economies that may contribute meaningfully to its growth.
2. Currency Market Volatility
A Brexit could negatively impact currency markets. The prospects of a Brexit have already sent the British Pound to its lowest level since 2009. According to HSBC, a Brexit could cause the pound to fall 20% and is likely to wipe 1.5 percentage points off the British economy.

3. End of the EU

A Brexit could force other skeptical EU nations to rethink their membership in a single currency union. According to the online publication Politico, some fringe parties in the Czech Republic have raised the possibility of a Czexit. The Politico article quoted the country's state secretary for EU affairs saying that a Brexit would make it "politically much more acceptable" for others to propose exits. 
4. Equity Market Declines
Uncertainty about Britain's future economic prospects could lead to volatility in equity markets. Investors who see a Brexit as a high risk might re-consider their UK investments or decide to avoid British markets. That might affect the country's economic health. According to The Guardian, Moody's raised investor concerns on Feb. 22, warning that a vote to leave the EU might affect Britain's credit rating.
5. Labor and Employment
 In a story in The Telegraph, David Lidington, the Europe minister warned that a Brexit could have a deep effect on British employment. A sizable number of UK residents live work abroad, including many who own and operate businesses in Spain.
A Brexit could also limit the freedom to move among countries for work, preventing UK businesses from hiring some skilled workers or from UK workers to find positions with companies based in other countries. According to the Office for National Statistics, non-UK nationals from the EU working in the UK increased by nearly 10% to 2.04 million over the last quarter of 2015 compared to a similar period a year ago.
To be sure some people do not believe a Brexit will have a big effect on UK employment markets. A report by the Institute of Economic Affairs said that the UK labor market would adapt quickly to a Brexit. The report added that even if trade broke down between the UK and EU countries, there would still not be a huge loss in jobs. UK companies would increase trade with other parts of the world.
This article is a commentary by an independent contributor. At the time of publication, the author held no positions in the stocks mentioned.