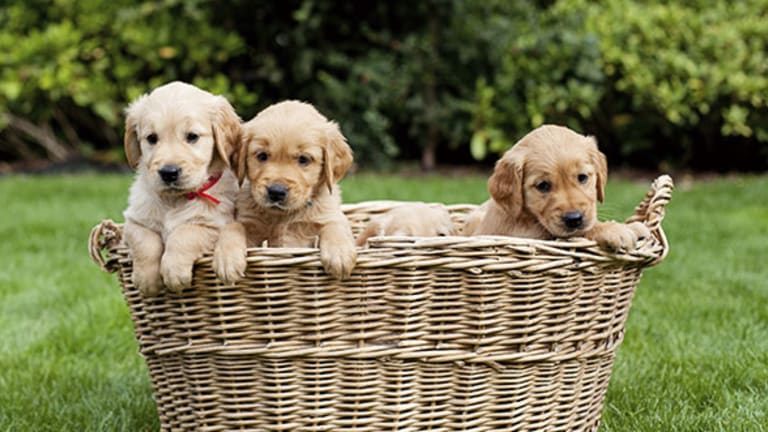 Thanks to the on-demand economy, consumers can get everything delivered straight to their door from the mundane to the downright bizarre. From established e-commerce companies like Amazon to start-ups like DoorDash and Uber, we've compiled a list of some of the strangest items you can get delivered in a jiffy.

1. A Buddhist monk

In Japan, Amazon customers can order a Buddhist monk to show up on their doorstep. The monk is hired for a traditional memorial service, performed after a loved one dies. The basic monk package is 35,000 yen, about $308, and tops out at 65,000 yen or about $570 for additional services.
2. 
Puppies

Uber is best-known for its ride-sharing services, but the unicorn start-up has also been known to bring
to customers during special promotions a few times a year, sometimes during holidays or special events like the Super Bowl (coinciding with the annual Puppy Bowl). When a puppy promotion is running in a specific town, customers can request a driver to bring local animal shelter puppies for a 15-minute visit for a fee of $30. Most recently, drivers in Milwaukee and Madison, Wisc., chauffeured animals around on Valentine's Day. Uber has also run promotions where they bring
ice cream
to customers.
3.
Marijuana

From monthly medical marijuana subscription boxes, such as the aptly named
, pictured above, to on-demand Mary Jane delivery, customers have plenty of options for getting legal reefer without leaving their homes. San Francisco-based
Eaze
 delivers medical cannabis in a variety of strains from local dispensaries, as well as edibles that range from the traditional chocolate to trippy Rice Crispy treats.
, which delivers in the Los Angeles area, claims that they deliver "marijuana just like pizza."
4.
Goats
Need a lawnmower but prefer to avoid emissions from lawnmowers? Amazon Home Services connects users with local goat rental services. A goat-grazing service will deliver the hungry munchers to your home or business to clear away grass, weeds or other natural debris like Christmas trees.



5. Drones
Palo Alto-based technology hardware store B8ta wanted to get its drones (and all its other products) out for delivery as fast as possible over the December holiday rush. The store partnered with DoorDash, best known for its one-hour food delivery service, to get drones, electric bikes, smart light bulbs and other products to customers in the Bay Area last Christmas.
This article is commentary by an independent contributor. At the time of publication, the author held no positions in the stocks mentioned.