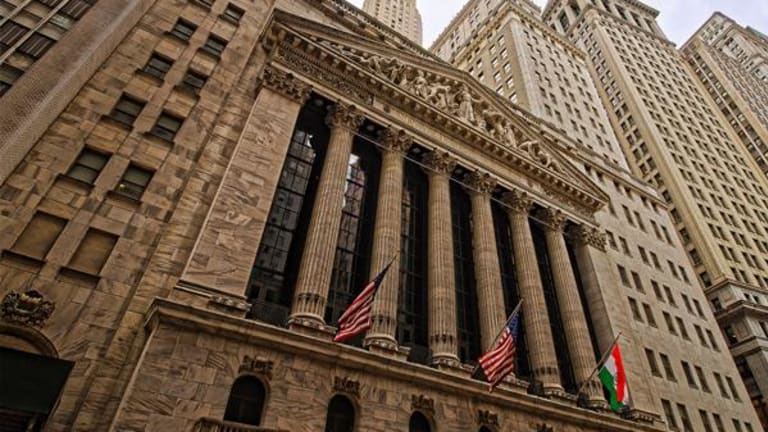 5 Great Companies in No Hurry to Go Public: Uber, AirBnB and More
The five companies have a combined valuation of nearly $200 billion; by remaining private, they feel insulated from economic uncertainty and market volatility.
Editors' pick: Originally published Nov. 30.
Billion-dollar start-ups that define the sharing economy are challenging well-established firms. These pioneers have grown quickly because of their ability to anticipate and address the demands of consumers and businesses.  
"Unicorn" has come to be used to describe technology start-ups worth at least $1 billion. But now some private companies are worth more than $10 billion, which has led to the invention of a new term: "decacorn."
The top five decacorns are worth a combined $192.5 billion. 
To be sure, these developing powerhouses are coming under criticism in some corners for staying private for too long. But these companies are in no rush. They feel insulated from market volatility. They typically also have enough funding to address their needs. 
By most accounts, the top five decacorns intend to stay private through at least a good portion of 2017. 
There are similarities but also differences in their situations as will be apparent below. 
1. Uber
Valuation: $68 Billion
The amount of funding received by Uber has been phenomenal. The company raised $3.5 billion alone from Saudi Arabia's Public Investment Fund. Facebook's CEO Mark Zuckerberg and start-up investor Fred Wilson have felt that it's time that Uber went public, but it seems the company has no such plan to do so in the near future.
Facebook is a holding inJim Cramer's Action Alerts PLUS Charitable Trust Portfolio. See how Cramerrates the stock here. Want to be alerted before Cramer buys or sells FB?Learn more now.
This year, Uber's CEO Travis Kalanick told Kai Diekmann, editor in chief of German newspaper Bild, that he is "going to IPO as late as humanly possible."
Uber has been facing some challenges in international markets. The company faced a huge loss of $1 billion a year in China, which prompted it to sell its China division to rival Didi Chuxing. The ride-hailing app also faces tough resistance from taxi companies in Europe. Local authorities in the region believe that the company is creating unfair competition since it is not bound to strict local licensing and safety rules.
But its recent suitor, auto giant Toyota, has shown confidence in Uber's technology through its investments. Uber-Toyota joins the list of 2016 ride-hailing pacts like Lyft-General Motors, Gett-VW and Didi-Apple. 
APPLE is a holding inJim Cramer's Action Alerts PLUS Charitable Trust Portfolio. See how Cramerrates the stock here. Want to be alerted before Cramer buys or sellsAAPL?Learn more now.
2. Xiaomi
Valuation: $46 Billion
The China-based electronics company has chosen to remain private despite its massive valuation. Xiaomi mobile sales are done online through social media, but its business model is not about selling just handsets. Xiaomi is diversifying into consumer electronics and expanding its digital ecosystem to gain a wider customer base. 
In 2016, declining sales in a crowded market worried some observers. But speaking to Reuters, Xiaomi global vice president Hugo Barra said that it will not impact the company's long-term performance.
According to CNBC, the smartphone start-up may not go public until 2025. Xiaomi recently launched Mi 5s, challenging Apple's newly release iPhone 7, and plans to open stores in Indian cities. 
3. Didi Chuxing
Valuation: $33 Billion
The four-year-old Beijing-based company remains active in 400 cities across China. Didi Chuxing's investors include Apple, Alibaba Group and Tencent. With a large presence in China, Uber failed to capture Chinese markets and exited with a 17.7% stake in its rival Didi.
Tech giant Apple recently invested $1 billion in Didi, which could raise the start-up's valuation. The partnership will also allow Apple to understand Chinese markets better after the tech company faced falling quarterly revenue this year.
Bloomberg reported that Didi plans to go public early 2017. Reuters reported that an IPO by Didi might happen in 2018.
4. Airbnb
Valuation: $25.5 Billion
With more than 2 million worldwide listings, if Airbnb goes public in 2017, it could be the biggest IPO of the year, according to Zacks. In 2016, Airbnb raised $1 billion through debt financing and a little more than $500 million through private equity.
But when asked about the company's intention to go public, CEO and co-founder of Airbnb Brian Chesky told Wired magazinethat though the company is preparing for an IPO "as soon as possible," it does not intend to do so "in the near term."
Airbnb is creating stiff competition to the hotel industry because of its affordability. Recently, the company launched "Trips" product, which will allow Airbnb users to experience local activities in dozens of countries worldwide.
Earlier this year, the Airbnb moved quickly to address accusations of discrimination against guests. In a 32-page report, the company outlined how it plans to fight discrimination and bias.
5. Palantir Technologies
Valuation: $20 Billion
The data-mining start-up Palantir Technologies remains one of the most secretive and highly valued companies. The start-up company enables government and commercial organizations globally to prevent and defend against cyberattacks. In its recent funding round in July 2015, the company raised $555.8 million.
But until last year, this highly valued company denied all rumors of going public.
In 2014, Palantir co-founder and CEO Alex Karp said, "The minute companies go public, they are less competitive. ... You need a lot of creative, wacky people that maybe Wall Street won't understand. They might say the wrong thing all the way through an interview. You really want your people to be focused on solving the problem not on cashing in."
To be sure, Palantir has gone through some rough patches. The U.S. Department of Labor sued the start-up in September for discriminating against Asian job applicants. The company denied the allegations. Earlier in the year, the start-up lost some of its top-tier clients, including Coca-Cola, American Express, and Nasdaq and recorded revenues that were a fraction of its customer bookings, according to an extensive report by BuzzFeed.
But Palantir may not remain private anymore. "We are now positioned so we could go public," Palantir co-founder and CEO Alex Karp said on stage at the WSJ.D Live technology 2016 conference in October.
This article is commentary by an independent contributor. At the time of publication, the author held no positions in the stocks mentioned.