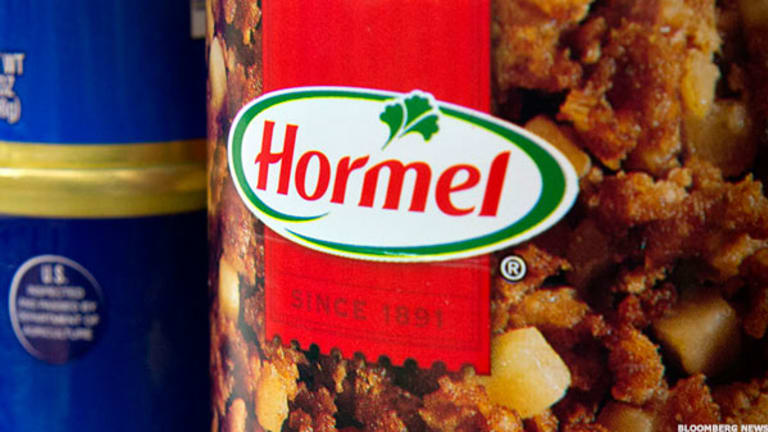 5 Safe, Stable Stocks With Big Upside Potential
Low beta names look expensive relative to where they have traded historically, but here are five low-volume stocks that still look attractive based on their fundamentals and valuations.
Defensive stocks have gotten expensive as a group, but by using my guru-based stock selection system, I have identified five "low volatility" stocks that still look attractive and should offer benefits if investors continue to favor this category of names.
What's the reason for the lofty multiples for low beta stocks? Simple supply and demand principles at work. Investors have added billion to funds that focus on these types of stocks so far this year. Last month alone, the iShares MSCI USA Minimum Volatility ETF (which owns S&P large caps that fluctuate less than the stock market as a whole) took in $1.2 billion in new money, bringing its total assets to a whopping $12.5 billion and making it one of the most purchased ETFs so far this year.
These ETFs only came on the scene in 2011, but the less-risk-more-return investment philosophy is anything but new. Given the more than 10% dip in the market earlier this year, increased appetite for lower risk investments comes as no surprise. However, some would argue that the spike in popularity (and the resulting uptick in price) could result in lower returns going forward. The dramatic flow of assets into these defensive sectors has caused an "alpha mirage" and made many low beta groups trade well above their historical ranges in terms of valuations, according to Rob Arnott, founder of Research Affiliates and one of the very early pioneers of fundamental indexing.
Using a series of fundamentally based investing models built using the strategies of well-known investors such as Ben Graham, Warren Buffett and Peter Lynch, to name a few, I screened for stocks using the Validea Guru Stock Screener that passed one of my guru models with at least at 80% score and carried a beta of less than 1.0 (indicating the shares are less volatile than the overall market). A handful of larger defensive names emerged that trade at attractive valuations and have solid fundamentals based on our investing models.
1. Hormel (HRL) - Get Report
This multinational manufacturer and marketer of food and meat products has a beta of 0.6. The company scores highly according to our Buffet model based on its consistent growth in earnings-per-share (EPS) and higher-than-average (10-year) return on total capital (ROTC -- which includes total debt to ensure that a strong ROE is not offset by high leverage).
The model measures the attractiveness of a stock's current price and determines an expected average return investors may receive over the coming decade. Hormel comes in at 14.8%, thus giving the stock a 93% overall score based on the Buffett model.
Our Lynch model, built around his GARP principle (Growth at a Reasonable Price) he outlined in One Up on Wall Street, looks for strong companies with price-to-earnings-to-growth (P/E/G) ratios of below 1.0 and price-to-earnings (P/E) ratios below 40 for a company of Hormel's size. The stock carries a P/E/G of 0.88. Combine this with low debt, good cash flow and a falling inventory-to-sales and HRL fits the bill, according to the Lynch approach.
2. Verizon Communications Inc. (VZ) - Get Report
Through its subsidiaries, Verizon provides communications, information and entertainment products and services to consumers, businesses and governmental agencies. With a 0.24 beta, it's safe to say that this is a low-volatility stock.
Our James O'Shaughnessy based growth-to-value investing model also gives it high marks for its strong cash flow per share of $8.47 (compared to the mean market level of $1.38 per share) and a healthy dividend yield of 4.42%.
Our Joel Greenblatt based model targets companies with healthy earnings yields (expected return if you were to buy the whole business, including debt) and return on capital (EBIT/net working capital plus fixed assets). Verizon comes in strong at 10.45% and 36.03%, respectively, ranking it in the top 100 stocks in the market based on the combination of these two factors.
The P/E ratio of 11.61 and price-to-cash flow ratio of 6.03 puts Verizon in the bottom 20% of the market, a plus according to our David Dreman contrarian model.
3. Sanderson Farms Inc. (SAFM) - Get Report
Sanderson Farms is a poultry processing company that sells ice pack, chill pack, bulk pack and frozen chicken under the Sanderson Farms brand name to retailers, distributors and casual dining operators across the country. The stock's beta of 0.20 is the lowest of these five companies, while it also gets top scores from both our Peter Lynch and Kenneth Fisher based models.
Sanderson Farms is considered a "fast grower" by Lynch (due to earnings growth of over 20% per year coupled with a low level of debt), and the model looks favorably on its P/E/G ratio of 0.39, well under the 1.0 benchmark. EPS growth of 34% falls in this model's sweet spot (between 20% and 50%).
Our Fisher model targets companies with low price-to-sales ratios (Fisher argued for using sales, instead of earnings, as the numerator in the valuation multiple because sales are usually less volatile than earnings). At 0.78, Sanderson Farms falls within this model's preferred range of between .75 and 1.5.
4. United Healthgroup Inc. (UNH) - Get Report
UnitedHealth Group is a health and well-being company whose platforms include both UnitedHealthcare and Optum. This company (beta of 0.6), enjoys a perfect score under our O'Shaughnessy investment model based on consistent growth in EPS over the last five years (from $4.73 to $6.01) and a modest price-to-sales ratio of 0.77 (based on trailing 12 months), well below the 1.5 maximum.
United Healthgroup also achieves nice scores from both our Martin Zweig model (77%), which rewards companies with growth and consistent earnings, and also our Buffett model (72%), a strategy that looks for value and quality, including consistent earnings over a 10-year period and solid long term ROE and ROA. Only two companies in our entire universe achieved an 80% score using the Buffett and Zweig models, so the scores of 77% and 72% from the Zweig and Buffett models, respectively, is quite unique within our stock rating system.
5. AT&T Inc. (T) - Get Report
AT&T Inc. is a holding company that provides telecommunications services including wireless communications, data, broadband and Internet services, video services, local exchange services, long-distance services, telecommunications equipment, managed networking and wholesale services across the U.S. and internationally. Through its subsidiary, DIRECTV Group Holdings, LLC, the company provides pay television in the United States and across the world.
Another winner under our O'Shaughnessy model, AT&T boasts sales revenues of $154 billion and its dividend yield of 4.94% puts it in the top 50 highest yielding stocks. The company also generates strong cash flow per share of $6.21 (compared to $1.38 market mean).
Low-volatility stocks can carry lower risk with a good deal of upside. However, when the "next big thing" starts attracting a flood of investor dollars, it's a good idea to take a step back and look at fundamentals and these names provide a good starting point according to my guru models.
At the time of publication, Reese was long all five stocks mentioned in the article, although holdings can change at any time.
John P. Reese is founder and CEO of
, an investment research firm, and
, an asset management firm serving affluent investors and companies. He is also co-author of two investing books, including
The Guru Investor: How to Beat the Market Using History's Best Investment Strategies
(Wiley). Under no circumstances does the information in this column represent a recommendation to buy or sell stocks. Reese appreciates your feedback.
to send him an email.
TheStreet.com has a revenue-sharing relationship with Amazon.com under which it receives a portion of the revenue from Amazon purchases by customers directed there from TheStreet.com.