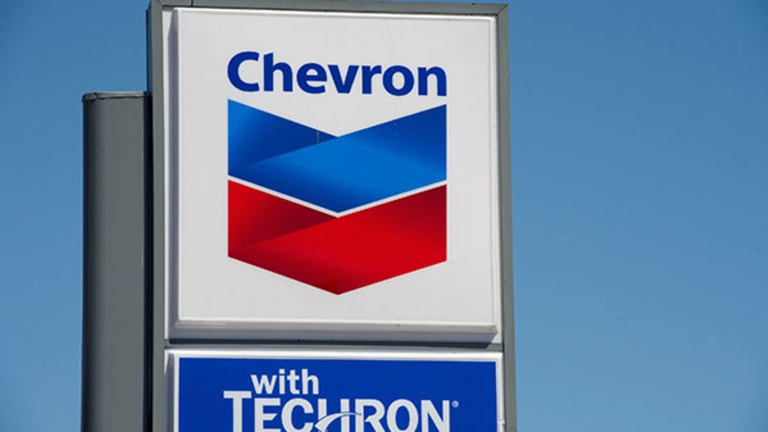 5 Breakout Trades to Buy After Monday's Drop
These five technical setups are showing solid upside potential right now.
These five technical setups are showing solid upside potential right now.
BALTIMORE (Stockpickr) -- Monday was an ugly day  for U.S. markets. By the time the closing bell mercifully rang, the big S&P 500 index had already given back 2.2% of its market value. For the Nasdaq, it was a 2.8% haircut. 
The decline is being blamed on worries over Chinese growth prospects, an excuse that's become a catch-all as volatility has poured into the stock market this summer.
But even though the price action was pretty one-sided yesterday, there's still something to be said about stock selection this fall. In other words, the broad market may be looking rough right now, but some of the individual stocks are actually offering up some breakout buy signals this week.
To find the diamonds in the rough, we're turning to the charts for a technical look…
In case you're unfamiliar with technical analysis, here's the executive summary: Technical analysis is a way for investors to quantify qualitative factors, such as investor psychology, based on a stock's price action and trends. Once the domain of cloistered trading teams on Wall Street, technicals can help top traders make consistently profitable trades and can aid fundamental investors in better planning their stock execution.
Without further ado, here's a rundown of five technical setups that are showing solid upside potential right now.

Abiomed
Up first is mid-cap medical device maker Abiomed (ABMD) - Get Report . 2015 has been a blockbuster year for shares of Abiomed. Since the calendar flipped to January, this stock has managed to rally more than 140%, hanging onto gains even as the rest of the health care sector corrected.
But don't worry if you've missed the move in Abiomed. Shares look ready to kick off a second leg higher this fall…
Abiomed is currently forming an ascending triangle pattern, a bullish price setup that's formed by horizontal resistance up above shares (at $105 in this case), and uptrending support to the downside. Basically, as Abiomed bounces between those two technically-significant price levels, it's been getting squeezed closer and closer to a breakout above our $105 price ceiling. When that happens, we've got our new buy signal.
Relative strength (not to be confused with RSI at the top of the chart) adds some extra confidence to the upside in Abiomed right now. That's because relative strength is holding its uptrend from the time it started trading, indicating (not surprisingly) that this stock is outperforming the rest of the market long-term.
As long as that uptrend in our side-indicator stays intact, Abiomed is primed to keep on outperforming the rest of the market.
Chevron
We're seeing the exact same price setup shaping up on oil and gas giant Chevron (CVX) - Get Report this month. That may sound surprising at first. Sfter all, Chevron hasn't been outperforming in 2015. In fact, this $145 billion energy giant has been selling off all year long, down more than 32% year-to-date. But shares could be in store for a reprieve thanks to an ascending triangle pattern that's been forming for the last six weeks.
From here, resistance at $80 is the big price level to watch for a breakout signal.
Why all of that significance at that $80 level? It all comes down to buyers and sellers. Price patterns, such as this ascending triangle pattern in Chevron, are a good quick way to identify what's going on in the price action, but they're not the actual reason a stock is tradable. Instead, the "why" comes down to basic supply and demand for Chevron's shares.
The $80 resistance level is a price where there has been an excess of supply of shares; in other words, it's a spot where sellers have previously been more eager to step in and take gains than buyers have been to buy. That's what makes a breakout above $80 so significant -- the move means that buyers are finally strong enough to absorb all of the excess supply above that price level.
Chevron's ascending triangle setup isn't as textbook as the one in Abiomed, but the trading implications are exactly the same on a move above $80.
Harley-Davidson 
Like Chevron, motorcycle maker Harley-Davidson  (HOG) - Get Report has seen a rough road in 2015. Shares are down about 20% since the start of the year, which means that this large-cap cycle stock is underperforming the rest of the market by double-digits. But zoom out on the chart a bit, and Harley-Davidson's price action doesn't look quite so jarring.
Long-term, Harley-Davidson is forming a double bottom pattern, a bullish reversal pattern that looks just like it sounds. The double bottom is formed by a pair of price lows that bottom out at approximately the same level; the buy signal comes with a move through the peak that separates those two troughs. For Harley-Davidson, that buy trigger comes on a move above $60.
Harley-Davidson's price performance has put a big target on its back this year. Harley's short interest ratio has been climbing in recent months as more investors bet on downside in shares. At this point more than 10% of Harley-Davidson's float is short. That's enough to make this bike stock a short squeeze candidate, especially as we approach earnings in the middle of October.
Luckily, it doesn't take much to tell when buyers are back in control here. If $60 gets taken out, it's time to be a buyer.
Casey's General Stores
Casey's General Stores (CASY) - Get Report is another chart that doesn't take an expert technical trader to make heads or tails of. Instead, the price action showing up in Casey's is literally as straightforward as it gets. Since May, this mid-cap convenience store chain has been moving higher in a well-defined uptrend. From here, it makes sense to buy the next bounce.
The uptrending channel in Casey's is formed by a pair of parallel trendlines that have corralled this stock's price action for nearly five months. Put simply, every test of the bottom of the channel has proven to be an excellent buy signal – and as shares test that lower trendline for the fifth time now, it makes sense to buy the next bounce higher. Why wait?
Actually waiting for that bounce is important for two key reasons: it's the spot where shares have the most room to move up before they hit resistance, and it's the spot where the risk is the least (because shares have the least room to move lower before the channel breaks, and you know you're wrong).
Remember, all trend lines do eventually break, but by actually waiting for this bounce to happen first, you're ensuring Casey's can actually still catch a bid along that line before you put your money on shares.
The 50-day moving average has been acting like a great proxy for support since June. That makes it a logical place to park a protective stop.
Vanguard Total International Bond ETF
Last up on our list of tradable setups is the Vanguard Total International Bond ETF (BNDX) - Get Report , a $3.9 billion way to get exposure to foreign investment-grade fixed income. With all of the focus on a potential Fed rate hike in 2015, BNDX has become a popular trading vehicle. And this big ETF is another stock that's looking "bottomy" in the long-term.
BNDX's reversal pattern is an inverse head and shoulders setup. You can spot the inverse head and shoulders by looking for two swing lows that bottom out around the same level (the shoulders), separated by a bigger trough called the head; the buy signal comes on the breakout above the pattern's "neckline". That's the $53 level in BNDX.
Momentum, measured by 14-day RSI, provides some extra evidence for the reversal. 14-day RSI, our momentum gauge, has been in an uptrend since May, making higher lows during each of BNDX's three price lows. That's a bullish divergence that indicates that buyers are quietly stepping back into this stock.
Like with any breakout trade, remember to be reactionary with BNDX. Higher ground doesn't become a high-probability move until buyers can take out our $53 neckline.
Disclosure: This article is commentary by an independent contributor. At the time of publication, the author held no positions in the stocks mentioned.