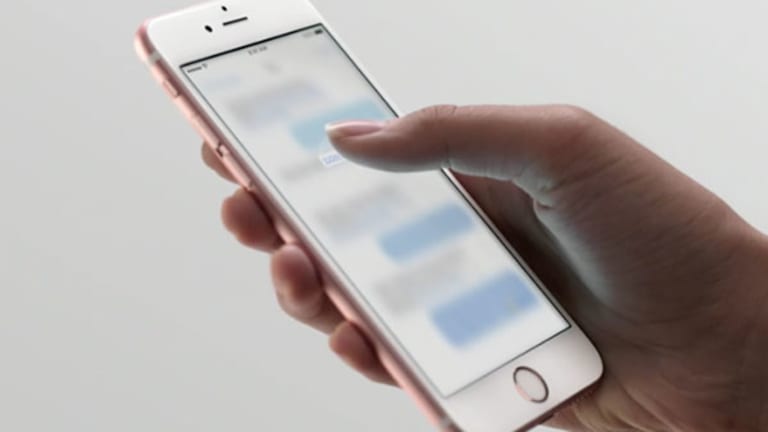 5 Big Stocks to Trade for Big Gains: Must-See Charts
Here's a technical look at how to trade some of the biggest stocks on Wall Street.
The Federal Reserve decided to put off raising rates until December at the earliest, announcing the move that surprised nobody yesterday afternoon.
Despite initially dropping on the Fed's update, the big S&P 500 index managed to close Wednesday's session 1.2% higher, closing at the highest levels seen since the middle of August. All told, the S&P has managed to rally nearly 9% in October, kicking off a spritely fall rally that's proven to be a lot more surprising to investors than any Fed decision has been.
As it stands, the broad market looks on track to end the year in positive territory -- and a large chunk of the individual stocks look primed to lead us higher from here. To take advantage of those bullish opportunities, we're turning to the charts for a technical look at five big stocks that look ready to hand out breakout gains this fall.
First, a little on the technical toolbox we're using here: Technical analysis is a study of the market itself. Since the market is ultimately the only mechanism that determines a stock's price, technical analysis is a valuable tool even in the roughest of trading conditions. Technical charts are used every day by proprietary trading floors, Wall Street's biggest financial firms, and individual investors to get an edge on the market. And research shows that skilled technical traders can bank gains as much as 90% of the time.
Every week, I take an in-depth look at big names that are telling important technical stories. Here's this week's look at five big stocks to trade.
Expedia
Expedia (EXPE) - Get Free Report   has been outperforming in 2015. Since the start of this year, shares have rallied more than 47%, leaving the rest of the broad market in their dust. But we're coming up on another big buying opportunity in shares of Expedia this fall -- and the good news is that you don't need to be an expert technical trader to figure out why.
Expedia has spent the last nine months or so bouncing its way higher in a well-defined uptrending channel. The channel is formed by a pair of parallel trendlines that have identified the high-probability range for shares of this stock to remain stuck within. Put another way, every test of the bottom of that channel has provided a very attractive buying opportunity from a risk/reward standpoint. And we're getting another potentially buyable bounce in October.
Actually waiting for that bounce is important for two key reasons: It's the spot where shares have the most room to move up before they hit resistance, and it's the spot where the risk is the least (because shares have the least room to move lower before the channel breaks, and you know you're wrong).
Remember, all trend lines do eventually break, but by actually waiting for a bounce to happen first, you're ensuring Expedia can actually still catch a bid along that line before you put your money on shares.
Amgen
Like other biotechnology stocks, Amgen (AMGN) - Get Free Report  has spent the last couple of months correcting. From peak in July to trough at the start of this month, shares of this $123 billion drug stock shed about 16% of their market value. But it looks like the selloff may finally be over.
Amgen spent the last few months forming an inverse head and shoulders pattern, a bullish reversal setup that indicates exhaustion among sellers. You can spot the inverse head and shoulders by looking for two swing lows that bottom out around the same level (the shoulders), separated by a bigger trough called the head; the buy signal came on the breakout above the pattern's "neckline." That was the $155 level in shares of Amgen, and it triggered a buy with last week's breakout.
From here, prior highs at $175 look like the next major target on the way up. Not only is that the last price ceiling that shares reversed off of at the end of the summer, but it's also the target determined by this price pattern's minimum measuring objective. It looks like buyers have wrestled control of this stock, but it's important to remember that there's no such thing as a sure thing in the stock market.
If you decide to buy Amgen here, $150 support is a logical place to park your protective stop.
Oracle
Last up is Oracle (ORCL) - Get Free Report , another textbook inverse head and shoulders setup. For Oracle, the neckline level to watch is $38.50, a level that finally saw a confirmed breakout with yesterday's close.
Why all of that significance at that $38.50 level? It all comes down to buyers and sellers. Price patterns, like this inverse head and shoulders setup in Oracle, are a good quick way to identify what's going on in the price action, but they're not the actual reason a stock is tradable. Instead, the "why" comes down to basic supply and demand for Oracle's shares.
The $38.50 resistance level is a price where there has been an excess of supply of shares; in other words, it's a spot where sellers have previously been more eager to step in and take gains than buyers have been to buy. That's what makes this breakout above $38.50 so significant – the move means that buyers are finally strong enough to absorb all of the excess supply above that price level.
Momentum, measured by 14-day RSI, is the side-indicator to watch in the Oracle trade. Our momentum gauge has been in an uptrend since August, making higher lows during each of Oracle's three price lows. That's a bullish divergence that indicates that buyers are quietly stepping back into this stock.
Apple
Tech giant Apple (AAPL) - Get Free Reportannounced strong earnings yesterday, jumping more than 4% over the course of Wednesday's trading as a result. But the real gains could be still to come as Apple tests a key breakout level this week.
For the last several months, Apple has been forming an ascending triangle pattern, a bullish price setup that's formed by horizontal resistance up above shares (in this case at $117.50), and uptrending support to the downside. Basically, as Apple bounces in between those two technically-significant price levels, it's been getting squeezed closer and closer to a breakout above our $117.50 price ceiling -- and we finally saw that yesterday, when shares closed above that level, triggering a buy.
This isn't the first time that Apple has moved above $117.50. Shares saw a similar session back at the end of last week, before pre-earnings selling shoved this stock back down into the price pattern. The fact that earnings have been put to bed should help give this week's redux some staying power.
Still, risk management is critical on any trade. It makes sense to park a protective stop on the other side of $110.
Time Warner Cable
We're seeing the same setup in shares of Time Warner Cable (TWC) this month. Like Apple, Time Warner Cable has been forming an ascending triangle pattern, in this case with resistance up at $190. The big difference for this $52 billion cable stock is that the buy signal hasn't triggered yet.
Year-to-date, the performance at Time Warner Cable has been strong. Shares have outperformed the S&P 500 by a big margin, climbing nearly 22% higher between January and now. That bullish track record at TWC makes a breakout above $190 all the more significant at this point. If shares can catch a big above that long-term price ceiling, then Time Warner Cable is likely to finish the year with another rally leg.
Relative strength, (not to be confused with RSI at the top of the chart) adds some extra confidence to the upside in Time Warner Cable right now. That's because this stock's relative strength line is holding its uptrend from the start of the year, indicating that shares are continuing to beat the rest of the market long-term even now.
Keep a close eye on TWC here. Shares are within striking distance of $190.
Disclosure: This article is commentary by an independent contributor. At the time of publication, the author was long Apple.