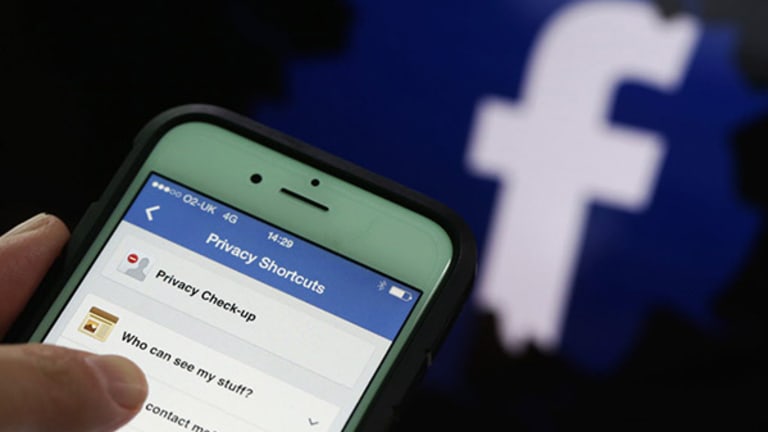 Publish date:
5 Big Stocks That Deserve a Spot on Your Buy List
These stocks have both short-term gain catalysts and longer-term growth potential.
These stocks have both short-term gain catalysts and longer-term growth potential.
Things are starting to look up for stock market investors as February winds down. The big S&P 500 index ended its second straight week higher on Friday, finishing last week down a total of 4.7% on the year. For a little perspective, that's less than half the year-to-date loss that the S&P was dealing with just a few short weeks ago.
Not surprisingly, many more stocks are "working" in this environment as we head into March. Just two weeks ago, only 18% of the individual stocks in the S&P 500 were up in 2016. Now that number has nearly doubled to more than 35% of S&P components.
Sentiment is beginning to shift with the seasons. To take advantage of that bullish bent to the markets this week, we're turning to a fresh set of "Rocket Stocks" worth buying here.
For the uninitiated, "Rocket Stocks" are our list of companies with short-term gain catalysts and longer-term growth potential. To find them, I run a weekly quantitative screen that seeks out stocks with a combination of analyst upgrades and positive earnings surprises to identify rising analyst expectations, a bullish signal for stocks in any market. After all, where analysts' expectations are increasing, institutional cash often follows. In the last 338 weeks, our weekly list of five plays has outperformed the S&P 500's record run by 78.05%.
Without further ado, here's a look at this week's Rocket Stocks.
Facebook
We're only eight weeks into 2016, but social media giant Facebook (FB) - Get Report  has already made itself a frequent name on our Rocket Stocks list -- and for good reason. Facebook is one of the big stocks that's holding up from a relative strength standpoint in 2016; shares are up 3.1% since the beginning of the year, outperforming the rest of the S&P by a big margin. And Facebook's outperformance looks likely to keep on holding up as we head into March.
Facebook is the most-visited Web site on the Internet today, boasting more than a billion daily active users worldwide. That's no typo -- about one in every seven human beings visit Facebook at some point each day. That utterly massive base gives Facebook the ability to make utterly massive revenues. Because Facebook is all about connecting people, the firm's databases hold some valuable demographic information on the company's users, a fact that dramatically increases the firm's ability to sell ultra-targeted ads at premium pricing.
To date, the firm is still in the first inning of its monetization strategy. For example, while only 15% of the site's traffic comes from the U.S., that minority of users contributes almost half of all revenue dollars. Facebook's long-term success hinges on being able to achieve higher revenue per user abroad. As online marketers continue to become more competitive over their willingness to spend on Facebook ads, this stock should continue to grow into its share price.
Meanwhile, buyers are clearly in control of Facebook's momentum right now, and that makes it a stock worth owning this week.
Facebook is a holding in Jim Cramer's Action Alerts PLUS charitable portfolio. "We remain impressed by this ever-evolving company and believe there is still a lot of room to move higher as the company looks to monetize its remaining assets," Cramer and co-portfolio-manager Jack Mohr wrote recently.
Exclusive Look Inside:
You see Jim Cramer on TV. Now, see where he invests his money and why Facebook is a core holding of his multi-million dollar portfolio.

Want to be alerted before Jim Cramer buys or sells FB? Learn more now.
International Business Machines
International Business Machines (IBM) - Get Report , on the other hand, isn't having a good year at all. Shares of Big Blue have more or less mirrored the broad market's decline in 2016, and this big legacy tech stock is down about 20% over the course of the last 12 months. Put simply, IBM hasn't been a leader lately. But that could be changing in 2016. This $124 billion tech company has been outperforming over the last several weeks, breaking free of the downtrend that's harangued shares since 2015.
IBM is one of the biggest enterprise IT companies on the planet, providing companies, institutions and government agencies with software, hardware, and services to keep their operations running smoothly. IBM has historically been well-managed, opting to unload its consumer-facing PC business years before most peers caught onto the commoditization of the computer. That smart strategy hasn't spared the firm from slow growth in its core enterprise IT arm, but it has kept IBM from falling into many of the same pitfalls as Dell and HP (HPQ) - Get Report , which have spent recent years scrambling to align themselves with IBM's model.
One of IBM's biggest assets is its huge backlog. The firm currently has more than $120 billion in services waiting to be completed, a demand that helps to smooth out near-term economic hiccups. IBM has been one of the most notable laggards in the tech sector in the last couple of years, and as shares look far cheaper than rivals as a result. This stock could start making up for lost time with a rebound.
Bristol-Myers Squibb
Like the rest of the market, pharma stocks got off to a rocky start this year, and $102 billion drug company Bristol-Myers Squibb (BMY) - Get Report  has been no exception. Shares of this big pharma firm have shed almost 10% of their market value since the calendar flipped to January. The good news for investors is that shares are starting to gain traction from both a technical and fundamental standpoint.
Bristol-Myers Squibb is one of the biggest pharmaceutical firms in the world, with a focus on immunology and cancer treatments. The firm's household name products include depression treatment Abilify, atrial fibrillation treatment Eliquis, and blood thinner Plavix. Like other big pharma firms, patent expirations have been a major source of investor anxiety in recent years. But Bristol-Myers Squibb's drug pipeline is one of the strongest of its peer group, and recent drug launches like cancer drug Opdivo should help to offset the losses.
From a financial standpoint, Bristol-Myers Squibb is in excellent shape, with more than $2.2 billion in net cash and investments on the books. That cash cushion supports a 2.4% dividend yield at the moment, which has helped Bristol-Myers Squibb make up for the performance drag year-to-date. With rising analyst sentiment in shares this week, we're betting on this Rocket Stock.
Southwest Airlines
Persistent low oil prices have provided a major tailwind for airlines like Southwest Airlines (LUV) - Get Report . Jet fuel is an airline's single biggest variable cost, and the fuel savings being created by low-priced Jet-A are significant. But Southwest isn't resting on its laurels while oil prices are low -- the firm has been making major investments in its fleet in recent years, adding the super fuel efficient 737-800 to its lineup in a bid to keep its fuel costs lower going forward.
Southwest is consistently one of the biggest air carriers in the U.S. Until recently, Southwest's footprint reached only the U.S., but the firm has lately begun expanding its operations to lucrative international routes, a move that should pay off with higher profits per passenger mile. Today, the firm's 700 aircraft fly to nearly 100 destinations, including a handful of popular vacation destinations abroad. International and long-haul routes are among the most profitable and supply constrained, and they should help boost Southwest's margins in a meaningful way.
Southwest has managed to deliver more than four decades of uninterrupted profitability, a feat that's almost unheard of in the airline industry. The firm's operational excellence, through its unique direct flight model and its decision to operate only one aircraft type, the Boeing 737, should continue to give it measurable advantages versus the competition.
Southwest has been in rally mode since the middle of February, posting a nine-day winning streak that only ended on Friday. Buyers are clearly in control of this Rocket Stock right now.
Under Armour
Last up on our list of Rocket Stocks is performance apparel brand Under Armour (UA) - Get Report . Under Armour has been "working" in this environment – shares are up about 4% since the beginning of 2016, outperforming four-fifths of its S&P 500 peers year-to-date. And as shares test 2016 highs this week, Under Armour deserves a closer look.
Under Armour makes athletic apparel, footwear, and accessories, a business that's notoriously tough to break into. Even so, the firm has managed to build a deeply valuable brand in recent years, using its performance reputation and prescient endorsement deals to edge out the incumbents in the sports apparel business. Under Armour is still a relatively small player in the industry, but it continues to grow at a fast pace year over year. Besides its wholesale sporting good retail accounts, the firm also owns 191 company stores.
Two big growth opportunities for Under Armour today include new niches and international growth. For instance, the firm has been investing heavily in golf and hunting lines, two activities that are characterized by "lifestyle" purchases worn outside of the sport. Likewise, international sales still only make up a little more than 13% of overall revenues. While sponsorships such as the Olympics put Under Armour on a more international stage, there's a lot more growth abroad that still needs to be wrung out in 2016.
Disclosure: This article is commentary by an independent contributor. At the time of publication, the author held no positions in the stocks mentioned.