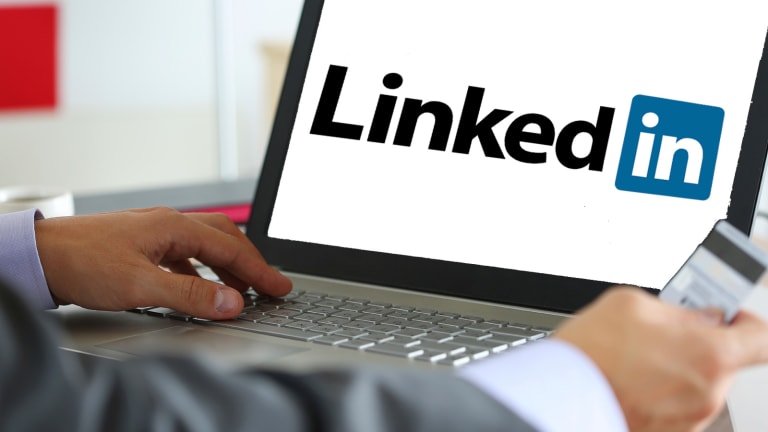 5 Big Rocket Stocks to Buy in November
These stocks have both short-term gain catalysts and longer-term growth prospects.
It's the second week of November, and U.S. markets are taking on a distinctly different hue than they were just four or five weeks ago. Since the start of October, the big stock indices have managed to make an about-face, rallying hard off of corrective lows and making their way back to positive territory for 2015.
As I write, the big S&P 500 is back at a 1.96% gain for the year. And, maybe more importantly, it's back within a couple percentage points of all time market highs.
To take full advantage of that ongoing shift in stocks, we're turning to a fresh set of Rocket Stocks to buy this week.
For the uninitiated, "Rocket Stocks" are our list of companies with short-term gain catalysts and longer-term growth potential. To find them, I run a weekly quantitative screen that seeks out stocks with a combination of analyst upgrades and positive earnings surprises to identify rising analyst expectations, a bullish signal for stocks in any market. After all, where analysts' expectations are increasing, institutional cash often follows. In the last 323 weeks, our weekly list of five plays has outperformed the S&P 500's record run by 78.31%.
Without further ado, here's a look at this week's Rocket Stocks.
Bank of America
Up first on our list of Rocket Stocks is banking giant Bank of America (BAC) - Get Bank of America Corp Report . BofA has been a strong performer since the broad market began rebounding last month. Since Oct. 1, this $187 billion bank has managed to slingshot more than 15% higher, eclipsing the strong 9.3% pop in the rest of the S&P 500. And Bank of America's momentum isn't showing any signs of waning in November.
Bank of America is one of the biggest banks in the world, with more than 48 million business relationships. The firm's 4,800 branches and 16,000 ATMs give it enormous reach into all 50 states and more than 35 countries, and that scale means that BofA can provide banking services at incredibly low costs. For the last several years, the remnants of 2008 have been lingering behind this big banking stock, but with those final mortgage-related black clouds seemingly resolved in 2015, investors should expect to see earnings become more regular and predictable in the coming quarters.
It's hard to talk about a financial behemoth like Bank of America without mentioning interest rates. The conventional wisdom has it that the Fed will likely announce a small rate hike at the end of this year. Upward pressure on rates should actually be a good thing for BofA's ability to generate meaningful returns, provided that higher costs of capital don't snuff out the embers of growth in the economy right now. Then again, the conventional wisdom hasn't been a very accurate predictor of the Fed's moves post-2008, so an interest rate hike may be delayed into 2016.
Either way, BofA's earnings trajectory is onward and upward. With rising analyst sentiment in shares this week, we're betting on this Rocket Stock.
AbbVie
Pharma firm AbbVie (ABBV) - Get AbbVie, Inc. Report  is looking ahead for long-term growth. At the firm's third-quarter earnings call late last month, AbbVie reported that it expects to deliver double-digit growth rates through 2020, as new drug prospects see bigger penetration in the market. Anti-inflammatory Humira remains the firm's big cash cow, generating more than half of sales now, thanks to the addition of indications for chronic diseases such as arthritis and Crohn's disease.
AbbVie wants investors to know that it's not a one-trick pony with Humira, and to cement that reputation, it's been investing in a pipeline of drug candidates for competitive markets. Cancer drug Imbruvica has potential to become a much more important piece of AbbVie's puzzle in the years ahead, following new FDA approvals this year. The clock is ticking on Humira's patent exclusivity, and management is well aware of the fact that it needs to replace that revenue with something else.
From a financial standpoint, AbbVie is in good shape, with a $9.3 billion cash and investment position offsetting a tenable $31 billion long-term debt load. Big acquisitions, such as the purchase of biopharma company Pharmacyclics this spring, will be key in locking down thick growth rates at AbbVie over the coming years.
Public Storage
The threat of rising interest rates hasn't derailed the rally in shares of real estate investment trust Public Storage (PSA) - Get Public Storage Report . Since January, this $39 billion self-storage company has seen its shares rise nearly 23%. That's in addition to 3% dividend yield that shares currently pay out.
Public Storage is the largest self-storage REIT in the country, with ownership in more than 2,000 storage facilities spread across the U.S., plus another 200 in Europe. The firm also owns a $1 billion stake in publicly traded PS Business Parks (PSB) - Get PS Business Parks, Inc. Report . The storage industry is hugely fragmented, so while PSA's market-leading scale only adds up to around a 5% share of the total market, it's focused on regions with strong occupancy rates and good marketing characteristics.
From a financial standpoint, Public Storage has typically relied on debt as a last resort, instead using preferred equity at much lower dividend yields than a bank could provide funding for. That access to the public markets means that Public Storage has a vast source of low-cost capital with far less stringent covenants than a debt facility would provide. Rallying real estate prices in the country's most expensive cities could help drive demand for storage as homeowners delay expanding into larger homes, a very good demographic tailwind for Public Storage.
LinkedIn
LinkedIn (LNKD)  may not have gotten off to a very good start in 2015, but shares of this $32 billion social networking stock have been making up for lost time lately. Since September, LinkedIn has been squarely in rally mode, up more than 42% from this time two months ago.
LinkedIn is the professional social network, with more than 350 million members. That niche positioning opens LinkedIn up to a lucrative and unique set of revenue streams: the firm generates sales through online advertising, premium subscriptions, and by selling job listings to employers. In other words, LinkedIn makes money by helping users with the exact task they're trying to accomplish: find a job, network or hire someone. And that direct line between the consumer product and the sale is a huge plus for shareholders.
Friday's jobs numbers are a strong forward indictor for LinkedIn's success. That's because this stock is able to collect bigger fees when it's a seller's market for talent. As employers compete harder to recruit, LinkedIn becomes a very smart place for companies to spend money. With this stock's price momentum on fire right now, it makes sense to bet alongside the buyers this week.
Fastenal
Last up on our list of Rocket Stocks is industrial supply stock Fastenal (FAST) - Get Fastenal Company Report . Fastenal has had a rough year in 2015. While the S&P spent the whole year grinding sideways, this stock spent that time selling off almost 15% in a well-defined downtrend. The good news for long-suffering shareholders is that a breakout in October signals a potential end to that big trend.
Fastenal is one of the biggest industrial supply firms in the country, with more than 2,400 retail locations and a massive catalog that includes more than 410,000 types of fasteners and 585,000 different maintenance and repair products. That huge inventory makes Fastenal a one-stop-shop for everything from tools to fire extinguishers to paper towels. Fastenal and its large peers have been providing innovative new distribution options such as vending machines that dispense shop consumables (painted Fastenal's signature blue, of course). Those offerings provide convenience and inventory management for customers, and they keep provide a very sticky way to generate revenues for Fastenal.
Overall, Fastenal's share of the maintenance, repair and operation equipment business is tiny -- just around 2% based on the company's own estimates. Still, it's one of the biggest individual sellers, providing national scale that smaller vendors in this fragmented space can't compete on. Industry consolidation should provide considerable growth opportunities for big fish like Fastenal in the years ahead.
With rising analyst sentiment on shares this week, we're betting on Fastenal.
This article is commentary by an independent contributor. At the time of publication, the author held no positions in the stocks mentioned.