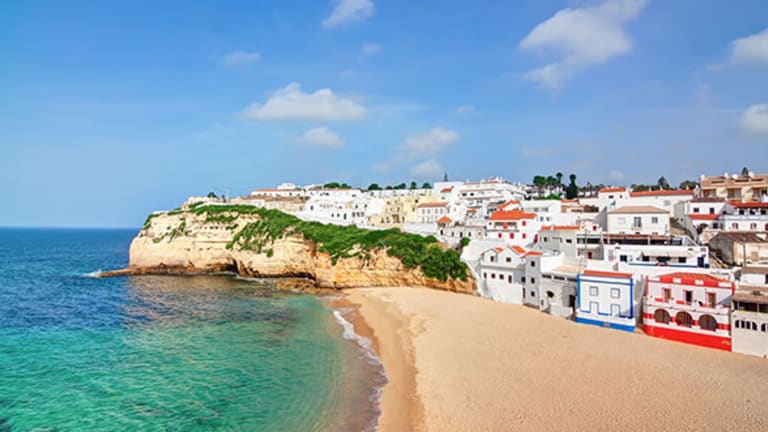 5 Best Off-the-Radar Foreign Retirement Spots
Forget it: you can't afford Costa Rica, not even Ecuador. But you can afford better.
Forget it: you can't afford Costa Rica, not even Ecuador. But you can afford better.
NEW YORK (MainStreet) — Forget Ecuador. Really forget Costa Rica. As for Italy, sure, if you win the lottery. All these are played out retirement locations - once hot, once affordable but no more.
Where to retire if you want outside the U.S. and you also want to live on your Social Security check- which is what something more than one-third of us will do? Read on for a short list of places that deserve a second look, maybe more. They are affordable. The weather is nice. The politics are (reasonably) stable. Americans are welcome (though you may have to learn at least a little of a foreign tongue).
Expect the unexpected.
Such as?
The Philippines
Steve Repak, a certified financial planner, particularly pointed to a town called Dumaguete City.
"Dumaguete City is known as 'The City of Gentle People' because of, you guessed it, its friendly people," he said. "From New York's JFK to Dumaguete, Philippines, you can expect to be on an airplane from 25 to 29 hours with at least two stops, but don't let that long flight scare you, since a couple could retire there on as little as $1,000 a month in U.S. dollars."
Counselor Ethan Gregory elaborated on what he likes about the Philippines.
"I vote for the Philippines as my best retirement location," he said. "You can own a new condo in a major City like Manila or Cebu for about $40,000. You have First World entertainment, shopping and world-class beaches nearby. The medical treatment is up and coming in the bigger cities. The country speaks and does business in English."
The United States, incidentally, effectively ruled the Philippines from 1898 until the Japanese invaded in World War II. The U.S. regained control in 1945 and spun out the Philippines as independent in 1946.


Uruguay
Lain Livingston, who blogs at ExpatKingdom.com, strongly urged retirees to check out Uruguay, a small South American country (3.4 million people) that borders Argentina and Brazil, but, said Livingston, it largely lacks the expensive glitz of either neighbor. Even in the capital, Montevideo, a city center apartment can be rented for perhaps $500 monthly. Go outside the capital - Livingston pointed to a favorite town called Piriapolis - and the cost of living tumbles.
The lifestyle, suggested Livingston, is a mix of Spanish colonial with Italian and an admixture of indigenous people. Call it Latin laidback.
He added that one drawback - though for some a plus - is that Uruguayans eat a lot of steak. A lot.

Cyprus
Now for something unexpected - except Cyprus, the third biggest island in the Mediterranean, should not be. That's because for generations, Brits and some Americans have retired to Greece, where the living is easy and cheap, especially outside Athens, the capital. Now huge uncertainties about Greece's future- will it be booted out of the euro, out of the European Union, due to years of governmental budgetary mischief - have many foreigners shaking their head in worry.
Enter Cyprus, which looks exactly like any other Greek island (there are hundreds), except most of it is an independent republic (and a member of the European Union) and the northern part is claimed by Turkey. Westerners, generally, head to the Republic, although both parts are said to be safe.
"It's one of the very beautiful places in the world, with its strong cultural heritage, magnificent beaches, local produce and availability of all the conveniences of a modern European country," said Mariya De Vua, director of DEVUA Consulting Limited, which provides consulting services to foreigners and also locals. "The combination of the warm climate, widely spoken English language (as a second language), very low crime rate, excellent and inexpensive health care, combined with other benefits of a low cost living would be an ideal place for retirement."


Portugal
You wanted something actually on the Continent? Here's your ticket. Planner Repak particularly plugged the Algarve, a region on the Mediterranean.
"There is always something going on in Algarve, Portugal," he said. "Known for clean beaches and their nature trails in the Ria Formosa, Monchique and Caldeirao mountains, Algarve is one of the safest and budget friendly places to retire where a couple can live out their retirement years on about $1,500 a month."
Repak added: "English, French, German, and Spanish are widely spoken."
Others like Lisbon - the sophisticated capital with a lot of big city charm. Its cost of living is usually near or at the bottom of other leading, European Union capitals.


Mexico
It's on the rebound, said Livingston. Narcotics wars scared many Americans away - especially retirees - but, said Livingston, "Mexico will have a surge again." 
The location is unbeatable for Americans. Air links are plentiful.
The narco wars seem to have quieted, just as they have in recent years in Colombia, once a warzone, now a tourism hotspot.
As for the prices in Mexico, in most towns with expat populations, the cost of living still runs at maybe half that of a U.S. or Canadian big city. A few thousand dollars monthly - comfortably within Social Security for many of us - will buy a pleasant lifestyle.
And good healthcare - a concern for just about all retirees - is as close as a fast flight to San Diego, Phoenix or Houston where, of course, Medicare is accepted (it is not abroad, in most cases). That may make Mexico the comeback kid on tomorrow's retirement circuit.
This article is commentary by an independent contributor. At the time of publication, the author held TK positions in the stocks mentioned.