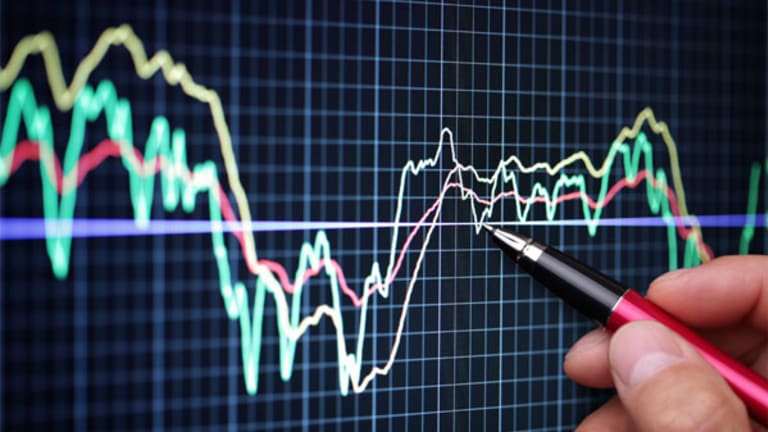 Publish date:
401(k) Day Trading Goes on Public Trial
The public can see how this investment strategy works via Twitter.
The public can see how this investment strategy works via Twitter.
By Richard Schmitt
NEW YORK (
) - A strategy known as 401(k) day trading will be shown live to the public via Twitter for two weeks beginning on Dec. 2.
This is the second time that the public will get to see how repeated rebalancing of retirement savings works. Live coverage of the second annual public trial will be provided via Twitter postings before each day's market close.
Each daily tweet to be posted 5 minutes before the market close will describe in real time the strategy's once-a-day fund transfers between stock and cash mutual funds being executed. This 5-minute window between the tweet and market close is intended to allow time for executing the day's fund exchange prior to the day's mutual fund trading cutoff at market close.
401(k) day trading tries to take advantage of the market's ups and downs to build retirement savings through once-a-day fund exchanges between low-cost stock index and cash mutual funds, without triggering immediate taxes on gains and direct trading costs for fund exchanges.
On days when the market is about to close up, the strategy calls for some retirement savings in an
S&P 500
index stock fund to be transferred to a cash fund. Conversely, when the market is about to close down, some cash will be transferred to (S&P 500 index) stock.
Each incremental fund exchange during the public trial will be determined as $1,000 for each one-point of the daily change in the S&P 500 index as of 5 minutes before the market close, subject to any prior day adjustment for an index change between the time of the trade and the market close.
In case you missed the first public trial last year, the 401(k) day trading strategy's return beat by more than half the return from holding the S&P 500 index over the three weeks ended Dec. 14, 2012.
Longer term, 401(k) day trading's return beat that of the S&P 500 index by 22 percentage points from Jan. 1, 2000 through Sept. 30, 2013. Although results may vary by duration, a longer-term view toward 401(k) day trading the right way can be counted on to beat the type of uncertain market seen over the past 14 years.
In this second annual public trial beginning Dec. 2, the public can see for themselves how the repeated rebalancing of retirement savings in 401(k) day trading actually works by following daily tweets at
.
This article was written by an independent contributor, separate from TheStreet's regular news coverage.
Richard Schmitt is an Adjunct Professor of Financial Planning at the Edward S. Ageno School of Business at Golden Gate University. Having worked in the retirement plan industry since the origin of 401(k) plans, he has assisted companies in the design, implementation, and administration of 401(k), 403(b), 457, and other retirement savings plans for over 25 years. Schmitt is a Fellow of the Society of Actuaries, a Member of the American Academy of Actuaries, and an Enrolled Actuary. He graduated with distinction from the University of Michigan with a Bachelors of Business Administration degree and earned teaching credentials from San Francisco State University.
In his book,
401(k) Day Trading: The Art of Cashing in on a Shaky Market in Minutes a Day
, he lays out a way individuals can use stock market volatility to set up and capture lasting gains through daily fund exchanges in retirement savings accounts/
This commentary comes from an independent investor or market observer as part of TheStreet guest contributor program. The views expressed are those of the author and do not necessarily represent the views of TheStreet or its management.