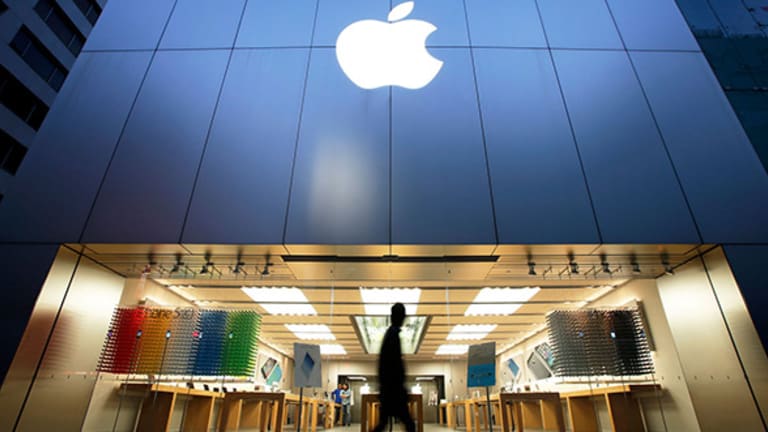 4 Value Stocks to Buy Now as the Cycle Reverses Away From Growth
it's been 10 years of growth over value stocks, but times are changing. Here are four value picks, along with two growth recommendations.
Value stocks have under-performed growth stocks significantly since the 2008 financial crisis.
The Federal Reserve's rock-bottom interest rate policy, along with anemic economic growth, are factors that have favored growth names and hurt value.
For the past three and five years ended June 3, the Morningstar U.S. Growth Index has generated returns of 12.44% and 12.60%, respectively, compared with 8.87% and 10.65% for the Morningstar U.S. Value Index.
Growth has actually outdone value over the past two and half decades, beating value in 62% of calendar years since 1989, according to Standard & Poor's.
Over the past nine years, growth has beaten value in all but one year or 89% of the time.
All investors know that while trends can persist in the market longer than many expect, they don't last forever, and at some point value, which typically produces out-performance over growth over long periods of time, will start to show its strength. That pivot, or transition point, may have already begun.
So far this year, the Morningstar U.S. Value Index is up an impressive 7.03%, while the Morningstar U.S. Growth Index is up a mere 0.53%.
We have been on record since late last year saying that value stocks are set for a rebound, and so far this year that is proving correct. Value stocks, including financials, are being helped by the expectation of higher rates, which make growth stocks less attractive due to higher future discount rates, and attractive relative valuation comparisons to their more expensive growth counterparts.
As a result, investors should be tilting their portfolios more toward value.
Here are six solid stocks representing both value and growth -- but weighted toward value -- that can offer upside and that we think can position portfolios nicely for a sustained period of value stock out-performance.
First, here are four value stocks for the rebound in stocks that trade at below-market multiples.
1. AmTrust Financial Services  (AFSI) - Get AmTrust Financial Services, Inc. Report

This insurance holding company through its subsidiaries provides a variety of insurance products to both small and middle-market businesses. The company has the markings of a strong value stock based on our Dreman investment model.
This strategy looks for price-earnings ratios at the bottom 20% of the market (below 12.04), and Amtrust meets this requirement with a ratio of 10.95. The company's return on equity of 18.55% exceeds the 16% benchmark in the model, and the ROE for each of the past 10 years exceeds the 10% requirement in our Warren E. Buffett value methodology.
The average expected return of 14.2% over the next 10 years also passes the Buffett litmus test.
2. Apple   (AAPL) - Get Apple Inc. Report

This technology mammoth, which has a market capitalization of $539.3 billion, boasts a recent, sizable and slightly uncharacteristic investment by patient investor guru Buffett. Under this investment methodology, Apple earns a perfect score based on its durable competitive advantage, earnings predictability (earnings per share have declined only once over the past seven years), long-term average EPS growth of 23.5%, 10-year average ROE of 29.9% and return on investment capital of 27.6%.
Our James O'Shaughnessy model looks for strong cash flow per share compared with the market mean of $1.41. At $11.38, Apple passes with flying colors, and the company's trailing 12-month sales of $227.5 billion are more than 10 times the market mean, compared with the model benchmark multiple of 1.5.
Apple is one of the top-rated stocks across all of Validea's guru model.
Apple is a holding in Jim Cramer's Action Alerts PLUS Charitable Trust Portfolio. See how Cramer rates the stock here. Want to be alerted before Cramer buys or sells AAPL? Learn more now.
3. Bridgestone undefined
This tire and rubber company produces and sells tires and tubes, wheels and accessories as well as chemical and industrial products. The company's products are sold in about 150 countries and territories.
Bridgestone earns a perfect score under our Benjamin Graham value screen, which looks for large companies with sales exceeding $340 million. With a market cap of $27.99 billion and annual 12-month trailing sales of $33.63 billion, this consumer products giant more than fits the bill.
Modest price-sales and price-book ratios of 0.8 and 1.4, respectively, make this stock affordable, and long-term EPS growth of 23.5%, coupled with a respectable 0.8% yield, add appeal.
4. Westlake Chemical (WLK) - Get Westlake Corporation Report
This company is a global manufacturer and marketer of basic chemicals, vinyls, polymers and building products. This mid-cap stock is another favorite under our Graham model, with high liquidity (current ratio of more than double the model's requirement) and impressive long-term earnings growth of 252.3%.
The company's P/E is modest at 9.39, based on average three-year earnings, and the low price-book ratio of 1.69 makes it well-suited for value investors. The company's price-cash flow ratio of 6.58 puts it in the bottom 20% of the market, a positive indicator under our Dreman Contrarian investment model.
ROE of 19.40% also meets this model's minimum requirement of 16%.
Meanwhile, here are two growth stocks that score highly and have strong growth and reasonable valuations.
1. Marine Products  (MPX) - Get Marine Products Corporation Report
This company manufactures powerboats and provides related products and services through its independent dealer network.
Marine Products' persistent earnings growth over the past five years and modest price-sales ratio of 1.5 earn a perfect score under our O'Shaughnessy model.
Under our Peter Lynch investment strategy, Marine Products is a poster child for what he called a GARP (growth at a reasonable price) stock (see the guru score).
Marine Products is considered a fast grower, and its price-earnings-growth ratio of 0.82 meets this strategy's requirement of less than 1. The company also gets high scores under our Fisher model for its favorable price-sales ratio, long-term inflation-adjusted EPS of 23.29% and debt-free balance sheet.
2. NIC (EGOV) - Get NIC Inc. Report
This company provides digital services that help governments use technology through outsourced portal businesses, as well as software and service businesses.
Although in the tech sector, NIC scores 92% under our Buffett investment model due in part to its predictable earnings (EPS has increased every year for the past 10 years), the absence of long-term debt (Buffett likes conservatively financed companies) and an expected average rate of return of 20.4% over the next 10 years (anything over 15% is considered a best case in this model).
EPS growth in the most recent quarter from a year earlier was an exceptional 35.71%, a plus under our Zweig investment strategy. The stock's P/E ratio of 29.41 falls well under the cap of 43 under the Zweig model, and long-term EPS growth of 16.54% passes the 15% minimum.
John P. Reese is founder and chief executive of Validea.com, an investment research firm, andValidea Capital Management, an asset management firm serving affluent investors and companies. He is also co-author of two investing books, including "The Guru Investor: How to Beat the Market Using History's Best Investment Strategies."
Under no circumstances does the information in this column represent a recommendation to buy or sell stocks.
Reese appreciates feedback. Click here to send him an email.
TheStreet.com has a revenue-sharing relationship with Amazon.com under which it receives a portion of the revenue from Amazon purchases by customers directed there from TheStreet.com.
This article is commentary by an independent contributor.
At the time of publication, Reese was long AFSI, AAPL, EGOV and WLK.