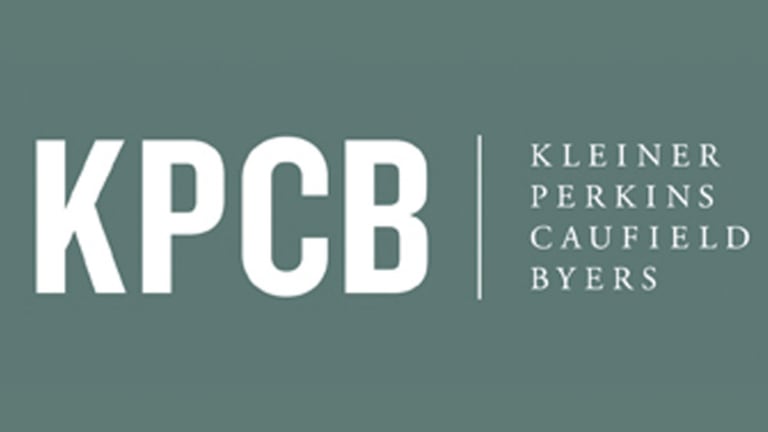 4 Things Kleiner Perkins Doesn't Want Jury to Hear in Sex-Bias Case
The jury will see at least some of the evidence Kleiner Perkins was trying to keep out of its view. Steamy poetry, anyone?
NEW YORK (TheStreet) -- Opening arguments are expected to begin on Tuesday in the explosive gender-discrimination case against Silicon Valley venture-capital firm Kleiner Perkins Caufield & Byers LLC.
Ellen Pao, the plaintiff who is interim CEO of the micro-blogging site Reddit, is seeking $16 million from Kleiner, accusing her former employer of gender discrimination, failure to prevent discrimination and retaliation.
Pao has said that she went from being "the top performer" among junior partners at the powerful firm to a being seen as a crank who had "issues and clashes" with other partners -- after she complained about discrimination.
Kleiner said in court documents that Pao has "twisted facts and events in an attempt to create legal claims where none exist."
The battle is loaded with salacious talk. Pao says she was badgered into having an affair with a colleague who wound up undermining her when she cut the relationship off. Kleiner in a Feb. 17 court filing has referred to the same man as Pao's consensual "lover," adding that she "had told him she loved him and wanted a real relationship with him."
Soap opera sideshows aside, Kleiner told the court that there were a few things it would rather the jury not hear -- some of which the judge is allowing. Among them, all from motions dated Feb. 11 but filed with the court on Feb. 17:
Kleiner's discussions about the case with the media.
In one of 11 motions filed in San Francisco Superior Court on Feb. 17, Kleiner said that its interactions with the press are "flatly irrelevant to any of Pao's claims," and that the court should exclude such evidence from the trial. Pao would like to include depositions of Kleiner's media-relations partner and public-relations consultant, the firm said in its filing. If the court allows evidence of Kleiner's statements to the media to be admitted as evidence, "it will only be fair" to allow Kleiner to include press articles about a financial scandal related to Pao's husband, the firm said. The judge said he will rule on that before opening arguments.
Pao's emails to herself.
In another motion, Kleiner argued that a series of emails that Pao sent to herself -- summarizing conversations she claims to have been part of -- can't be admitted as evidence. Pao said in a deposition that she "began consulting with attorneys about suing KPCB as early as January 2008," according to Kleiner, which argues that most of the notes and emails she wrote to herself were biased and self-serving because they were written after she wanted to sue the firm. Pao sent one such email to herself on Oct. 15, 2009, noting that a colleague had said she was "a problem" and that she had "sharp elbows." The judge said he will revisit the motion later in the trial. 
Evidence related to other female employees.
Kleiner said in another motion that Pao wants to solicit testimony about Kleiner's treatment of other women, which the firm considers to be irrelevant to Pao's claims. Testimony about the firm's treatment of other female employees "with respect to their compensation, promotions, and other unrelated issues, would unduly prejudice KPCB," the firm told the court. Kleiner said it expects Pao will try to solicit testimony from another employee regarding a harassment complaint, and shouldn't be allowed to do that, either. The motion was denied.
Evidence that suggests Kleiner failed to prevent harassment or retaliation:
Kleiner expects that Pao will argue to the jury that the firm "failed to take reasonable steps to prevent retaliation and harassment, including allegations that it did not have a harassment policy and did not conduct harassment trainings prior to 2012." But she isn't claiming harassment, the firm says, and so she shouldn't confuse the issues. The judge said Pao couldn't present evidence that Kleiner didn't have a formal harassment policy, but is allowing Pao to include a book of poetry with sexual imagery that a Kleiner partner gave her in 2007.
As I read through the recent filings in this messy case, I was reminded of an argument that an expert made on behalf of a group of women who sued Sterling Jewelers in a gender-discrimination case that is awaiting trial before an arbitrator in New York. The expert said that Sterling had a "climate and culture" that devalued women. Like Pao, the Sterling women were not charging the firm with sexual harassment. But it was their view that the culture of harassment fueled the gender discrimination that affected their pay and promotion. The harassment described by the Sterling women was over-the-top compared with what Pao alleges, but the question of whether harassment at work can affect pay and promotion is an interesting one.
There's another issue worth considering. A lot of actions -- big or small -- over the course of days or weeks or months can grind away at a woman trying to get ahead. Kleiner dismissively gives examples of some of those in court documents:
"Pao contends minutia such as Pao not sitting in the front row at a meeting, Pao not sitting at a table during an event, Pao's office not being in "the power corridor" (whatever that means), Pao not being included on someone's interview schedule, Pao being asked to take notes during a meeting are adverse actions." But that's not the law, Kleiner says.
When professional women are left out of meetings or are treated like secretaries, it's not minutia. That kind of treatment sends signals to bosses and peers alike about a person's worth at a company. But it tells a lot about Kleiner that it thinks -- or pretends to believe -- that such things are small beer.
And Kleiner, of course, knows exactly what Pao meant about having an office outside of "the power corridor." But it couldn't resist the opportunity to put her down: The power corridor, "whatever that means." Even in its public court filings, the firm is patronizing. One can only imagine what it might have been like to actually work there.