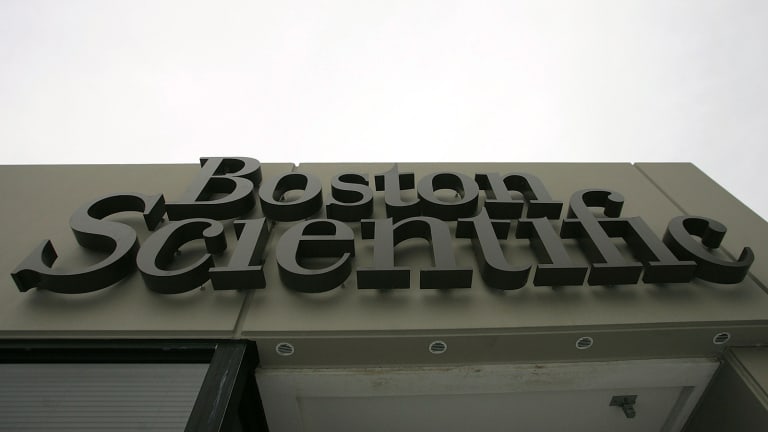 4 Stocks Trading on Big Volume -- and How to Trade Them From Here
These stocks are seeing big trading volume today. Here's how you can trade them now.
Put down the 10-K filings and the stock screeners. It's time to take a break from the traditional methods of generating investment ideas. Instead, let the crowd do it for you.
From hedge funds to individual investors, scores of market participants are turning to social media to figure out which stocks are worth watching. It's a concept that's known as "crowdsourcing," and it uses the masses to identify emerging trends in the market.
Crowdsourcing has long been a popular tool for the advertising industry, but it also makes a lot of sense as an investment tool. After all, the market is completely driven by the supply and demand, so it can be valuable to see what names are trending among the crowd.
While some fund managers are already trying to leverage social media resources like Twitter to find algorithmic trading opportunities, for most investors, crowdsourcing works best as a starting point for investors who want a starting point in their analysis.
Today, we'll leverage the power of the crowd to take a look at some of the most active stocks on the market.
American International Group
Nearest Resistance: $64
Nearest Support: $56
Catalyst: Icahn Letter
Insurance giant American International Group (AIG) - Get Free Report  is moving 3% higher on big volume today, up following a letter from billionaire Carl Icahn disclosing a stake in the firm and urging a change from management. The Icahn letter recommends splitting the firm into three separate companies: a property-casualty insurer, a life insurer, and a mortgage insurer. The possibility that Icahn's presence will boost returns to shareholders is driving shares up this afternoon.
From a technical standpoint, AIG actually looks pretty attractive. After rallying in the first half of the year, AIG has been forming a "rounding bottom" pattern with resistance up at $64. If shares can crack that near-term price ceiling at $64, then a second leg higher looks like it's in the card for AIG.
Boston Scientific
Nearest Resistance: $18.50
Nearest Support: $17
Catalyst: Q3 Earnings
Medical device maker Boston Scientific (BSX) - Get Free Report  generated better-than-expected earnings for the third quarter, reporting adjusted profits of 24 cents per share. Those results beat the 23-cents that Wall Street was looking for, and more importantly, they included raised full year forecasts. The firm now expects to see whole-year earnings in the 90-cent-to-92-cent range.
Boston Scientific had been in a downtrend for much of 2015, shedding value in a well-defined downtrend. But today's nearly 7% move higher is breaking the downtrend in this big stock. Shares look primed to re-test prior highs up around $18.50 in the final stretch of 2015.
Rite Aid
Nearest Resistance: $8.50
Nearest Support: $7.75
Catalyst: Acquisition Update
Shares of drugstore chain Rite Aid (RAD) - Get Free Report are down 7.55% this afternoon, following news that bigger peer Walgreens Boots Alliance (WAG) will acquire its smaller competitor for $9.42 billion in cash. Shares had rallied hard yesterday on early rumors that the two firms were close to finishing talks, and today's correction is settling shares in at more conservative levels.
The Walgreen buyout works out to $9 per share in cash, which means that investors are factoring in a hefty 12.4% risk premium on the merger. That double-digit merger arbitrage opportunity could present an attractive profit opportunity for investors who aren't scared of a little headline risk this fall.
Walgreens Boots Alliance
Nearest Resistance: $92.50¿
Nearest Support: $82.50¿
Catalyst: Rite Aid Acquisition
The other side of the Rite Aid trade is Walgreens Boots Alliance, the $102 billion suitor of the smaller drugstore chain. Shares of Walgreens are off by about 7.8% this afternoon. Rite Aid has experienced considerable operational challenges in recent years, and investors seem concerned that those challenges will spread to Walgreen as well.
Still, the move isn't significant from a technical standpoint, and shares remain in an uptrending channel in the longer-term. A bounce off of the bottom of the channel at $82.50 would make for a pretty solid buying opportunity in Walgreens Boots Alliance.
Disclosure: This article is commentary by an independent contributor. At the time of publication, the author held no positions in the stocks mentioned.