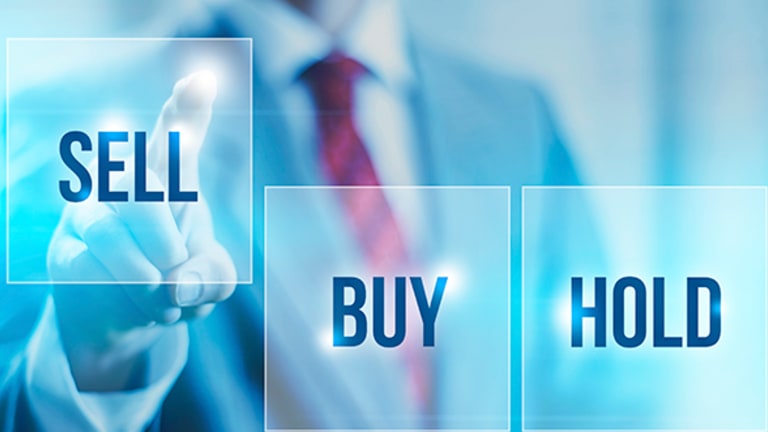 4 Stocks to Buy (and What to Sell) to Outperform the Market in 2016
The start of a new year is an opportunity to rethink what's in your portfolio. Here's a closer look at the investments that look primed to outperform in 2016.
Editor's Pick: Originally Published Wednesday, Dec. 23.
It's Christmastime. Surely you know the drill by now: Make a list; separate the good names from the bad names; then buckle up for a wild ride.
No, that's not Santa Claus' to-do list. It's a set of things investors should be doing as the 2015 calendar year comes to a close.
As an investor, the start of the New Year is your best chance to rethink what's in your portfolio. Today, we'll take a closer look at the investments that look primed to outperform in 2016 -- and some to sell.
Before we get to the buy list, let's take a closer look at what's happened this year. After all, the conventional gauges of stock market performance have done a miserable job of telling you what's really been happening in the market.
How the S&P Tricked You in 2015
Like most people, you probably use market indices, such as the S&P 500, to figure out what's been going on in the market. The problem is, those numbers has been lying to you to all year long.
More than any year in recent memory, 2015 has provided an important reminder that stock picking still matters in this market. That's because while the S&P 500 index has only managed to move 0.97% lower since January, a huge chunk of the index's constituents have been far more directional this year.
For instance, many investors may not realize the fact that 29.8% of the individual stocks in the S&P 500 are up 10% or more since the start of 2015. On the flip side, 39.6% of S&P components are down double-digits year-to-date.
Think about that for a second. The S&P 500 index has barely budged this year, yet almost 70% of the stocks in the big index have moved 10% or more in either direction in the last 12 months.
That's important for a couple of reasons: First, it means that the big market averages have done a pretty poor job of measuring what's really going on in the market right now.
And second, it means that it's been possible to dramatically outperform the S&P this year just by not owning the popular investments, such as the SPDR S&P 500 ETF (SPY) - Get Report , that track those averages. It's worth noting that the S&P isn't alone here -- the other big indices have all been awful proxies for "the market" in 2015, in large part because they own a lot of the same stocks.
The good news is that beating the market doesn't have to be hard in 2016 -- but it does require being aware of what's going on here.
Trends That Matter in 2016
So what should you be buying to prep your portfolio for 2016?
It all starts with a simple question: "What's working right now?"
At its simplest level, outperforming the S&P in the past year has been a matter of buying the stocks that were working in this market environment (the "nice list") and selling the ones that weren't (the "naughty list"). When we talk about a stock "working," we're talking specifically about relative outperformance, or relative strength. Focusing on relative strength works because trends tend to persist, and the stocks that are showing outperformance now tend to continue to outperform over the long term.
One useful tool to answer that big-picture question of "what's working" is the Relative Rotation Graph. The RRG is a novel chart that shows a security's relative outperformance versus the rest of the market, as well as the momentum of that relative outperformance. The result is a chart that can demonstrate how different securities are rotating in and out of favor with investors. It's a great way to visualize relative strength.
(You can find a more detailed explanation of RRG charts here. They're now freely available from StockCharts.com.)
For instance, here's a look at what a sector-by-sector RRG of the S&P 500 looked like this time last year:
Without getting too deep into the weeds, the bottom left corner is the stuff that's weren't working at the time -- sectors such as energy, materials and telecoms. The upper right is made up stuff that was working. At the time, it was sectors such as health care and technology.
No surprise, the stuff that wasn't working continued not working. The energy sector, buried in the bottom left of the RRG chart, was the worst performer of 2015, shedding more than 24% of its market value year-to-date. Materials came in with a 10.8% decline in 2015.
On the flip side, the stuff that was working continued to work in 2015. Healthcare handed investors total returns of almost 10% in the first half of the year. And the tech sector rallied 10% in the first 11 months of 2015.
Here's how things look heading into 2016:
What's working? First, the tech sector is the standout leader right now. Interestingly enough, the materials sector is actually looking strong as I write, a stark contrast from last year. And sectors such as health care and financials are rolling over from their recent correction.
What to avoid? Energy still tops the "naughty list," reversing back down to the bottom corner of the RRG chart in the last couple of weeks. And utilities aren't far behind, thanks in part to the Fed'srate hike decision.
While that's all helpful as we head into the new year, only looking at sectors is still too broad to effectively pick investments -- even the best-performing sector ETFs were lukewarm last year. For better outperformance, we need to zoom in a bit.
Stocks to Buy for 2016
Since the technology, materials and health care sectors each look strong from a relative strength standpoint, we'll take a closer look at one buyable name from each sector.

Microsoft (MSFT) - Get Report  is the tech name that's worth a second look in 2016. From a relative strength standpoint, this big stock continues to be a leading issue, up almost 20% so far in 2015. Importantly, the firm has the rare combination of technical strength and the fundamentals to back it up. With nearly $72 billion in net cash on its balance sheet right now, Microsoft has enough dry powder on its books to pay for 16.4% of its outstanding shares at current market levels.
That's a material risk reducer for late-to-the-game investors who are thinking about building a position in 2016.
Speaking of material, the materials sector is a unique case because its relative strength was so miserable this time last year. Within the sector, agricultural product firm Monsanto (MON)  has been a leader. After bottoming back at the end of September, this stock has managed to hold its head higher in a well-defined uptrend.
An honorable mention goes to Alcoa (AA) - Get Report . This volatile aluminum stock is showing some technical signs of a reversal this winter, for any investors willing to stomach the risk that Alcoa's become notorious for.
Finally, there's health care.
The big winner lately has been $26 billion pharmaceutical firm Mylan (MYL) - Get Report , which has been catching a bid of its own after bottoming back in the fall. Mylan is another stock that's been no stranger to volatility in the past year (thanks largely to M&A drama), but the firm's positioning as the world's fourth-largest generic drug maker puts it on the right side of some major demographic and industry-specific tailwinds.
When to Get Out
If you decide to buy one -- or all -- of these names, it's important to keep a close eye on relative strength. Once a stock's performance starts to fade vs. the S&P, shares tend to keep on underperforming.
We're embarking into new territory in 2016. With the Fed's first rate hike in a decade (and the first ever with sub-2% inflation rates) and the S&P's being on track to end the year in the red for the first time since 2008, there's a lot of uncertainty that's going to continue to be baked into the markets come January. Even if the big market indices are just a few points shy of all-time highs still, it sure doesn't feel like it to most investors.
The good news is that by regularly asking yourself "what's working" in the market and then positioning your portfolio accordingly, you can seriously outperform everyone else in 2016. Santa may have been compiling his "naughty-or-nice list" for longer -- but yours is guaranteed to be more profitable in the year ahead.
Disclosure: This article is commentary by an independent contributor. At the time of publication, the author held no positions in the stocks mentioned.