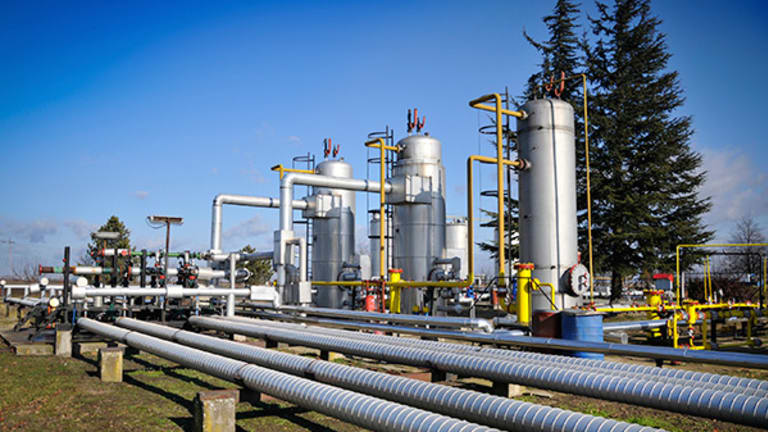 4 Stock Picks to Buy Now, From Energy to Biotech
These four stocks look promising, according to Greg Padilla of Aristotle Capital.
Shares of Peyto Exploration & Development (PEYUF) are up 23.5% thus far in 2016, and the Calgary, Canada-based oil and gas producer has more room to run because of its commitment to capping costs as opposed to wells, said Greg Padilla, portfolio manager at Aristotle Capital.
"Peyto is unique because it is the lowest-cost producer in North America," said Padilla. "They have a solid balance sheet and have a track record of investing counter-cyclically."
He added that Peyto's projects are not direct affected by the wildfires currently curbing production in Canada.
Padilla is also bullish on shares of Martin Marietta Materials (MLM) - Get Martin Marietta Materials, Inc. Report , which are up almost 38% year to date. He said the sand and gravel supplier is often overlooked and misunderstood by investors, but it is indeed rock solid.
"There are high barriers to entry in that business and that gives them pricing power," said Padilla, adding that the new highway bill is a "catalyst for growth."
He praised syringe-supplier Baxter International (BAX) - Get Baxter International Inc. Report , up 18% this year, as a "good company becoming a great company."
"They are at an inflection point due to the spinoff of Baxalta (BXLT) ," said Padilla. "They are optimizing their portfolio of products and improving margins."
Last Summer Baxter International separated its biosciences division into a new entity named Baxalta, in order to divest of its risky business segments and streamline its operations into a leaner organization.
Finally, Padilla is a fan of Toyo Suisan Kaisha (TSUKY) , up 8% year to date, saying the Japanese noodle-seller is an extremely resilient player in a highly profitable business.
"They have 20 years of profitability," said Padilla. "And they are expanding their noodle business in the U.S. with a new factory."