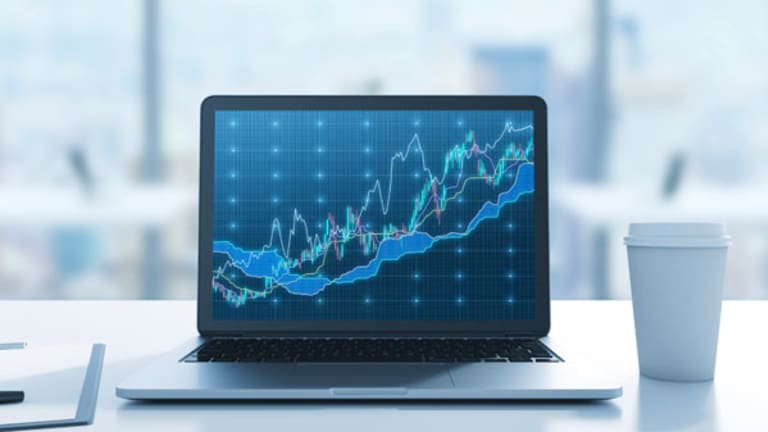 4 Rules for Choosing the Online Broker That's Right for You
Don't fall for clever advertising. If you're looking for an online broker that will meet your investment needs, follow these guidelines.
You may like the actor Kevin Spacey, whose pitches for E*Trade seemed ubiquitous earlier this year, but that's no reason to choose an online broker. E*Trade certainly has merits, but you need to do your homework before you trust your money with any broker.
The cleverness of their ads and pricing isn't the reason to choose a broker. 
Think about the sort of investor you are and what you really need from a brokerage. If you're a novice investor, you may prefer the basic buy-and-hold approach. Advanced investors may lean toward a wider range of trading options. You may have certain characteristics as an investor that require customized service and guidance.Making the right (or wrong) choice can exert a huge impact on the success of your wealth-building program.
Also consider your level of activity. Are you a long-term investor or a high-volume trader? Do you emphasize stocks, bonds or mutual funds? Does your portfolio include many overseas equities? Different brokerages provide different levels of service for every investing need.
Here are the most important factors to keep in mind:
1) Scrutinize all cost and fees. For most investors, this category is the key in choosing an online broker.
While basic trading fees may be low, remember that commissions change depending on the size and type of trade you execute. Larger trades generally warrant higher costs, but lower relative to the total. Low-rate companies advertisements typically apply only to basic trades.
Buying mutual funds or options trading may incur higher commissions. Rates for different types of trades vary among e-brokers, so it's good to know what you plan to do with your account.
Also, some brokers offer a promotion for "no trading fees" for the first 100 trades. That may sound highly enticing, but there is usually a minimum balance involved. Moreover, the mandated balance often gets hiked after an initiation period.
If you maintain a large cash balance, consider the opportunity costs. Some brokers offer you interest for holding your cash, but the rate is typically low, which means they're making money from your idle cash. You should put the money to better use.
Whichever type of broker you choose, always look for online tools such as real-time streaming quotes, live-market news, and the ability to conduct virtual trading and research. Many online brokers also feature a free third-party research arm.
The speed and ease at which you can navigate a broker's website is also important. Faster websites are a plus, because you don't want to get bogged down when trying to make trades during peak trading hours.
Charles Schwab, TD Ameritrade, E*Trade and Scottrade offer mobile apps that allow customers to make trades almost anywhere. These user-friendly apps include news and statistics, which help investors manage their money and make informed and timely trades.
2) Evaluate customer service. This is important if you need to speak with someone to get urgent questions answered.
Some e-brokers provide 24/7 support and a dedicated customer service line. But many discount brokers offer less customer service to reduce overhead costs and keep service fees low.
Online reviews from other customers can give you a sense of how an ebroker's customer service has performed.
3) Look out for hidden costs and fees. Ensure you read the fine print, because non-trading fees can pile up over the years in your retirement portfolio. These fees can be much higher than the savings you gain from normal trading commissions.
For instance, if you plan to cancel your account, you may be hit with an account transfer fee that is often employed by e-brokers to discourage customers from moving their money.
Some brokers charge a fee if the minimum balance isn't met, as well as account maintenance or inactivity fees.
If you have an Individual Retirement Account (IRA) with an e-broker, you may pay maintenance fees and additional fees for closing the IRA. Generally, statements for e-brokers can be viewed online, which helps reduce their overhead. Paper statements typically cost a little extra. When opening a margin account, also remain aware of the interest you pay on broker loans.
4) Investigate reliability and reputation. Online reviews from other traders will give you insight into a company's strengths and weaknesses.
The upshot: Getting an online brokerage account can be a valuable, money-saving asset for savvier, hands-on investors, but ensure you're well informed before choosing one.
Generally, the best ones for novices are TD Ameritrade, T. Rowe Price, E*Trade, Fidelity and Charles Schwab. Frequent traders may prefer TradeStation or Interactive Brokers Group.
Ultimate Retirement Guide: Are you making the right investment moves for your retirement, or are you blowing it by making all-too-common money mistakes? There are crucial steps that you should be taking now, to build wealth over the long haul. To find out whether you'll have enough money in your later years, download our free report: Your Ultimate Retirement Guide.
This article is commentary by an independent contributor. At the time of publication, the author held no positions in the stocks mentioned.