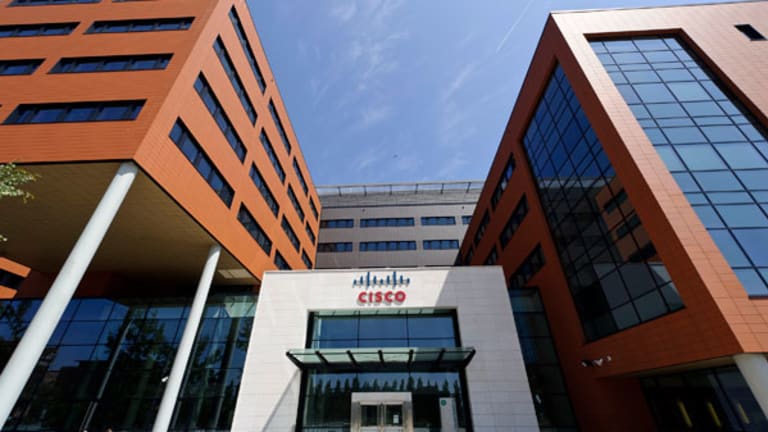 4 Rising High-Yield Dividend Stocks to Buy on Your Road to Wealth
Has the market reached a top? Dividend-paying stocks outperform as a whole compared to non-dividend stocks and offer a buffer if the market declines.
NEW YORK (TheStreet) -- Dividend stocks are your path to wealth building. More important, they're the key to maintaining your mental fortitude when the market is in a downturn. If you buy a non-dividend paying stock, you're only ability to profit is when you sell.
The problem faced by most investors is that the time between buying and selling is often filled with peril. I'll use the exchange-traded fund index SPDR S&P 500 (SPY) - Get Report to illustrate. The SPY appreciated over 20% during the last year. On Monday, the index traded at a new all-time high.
Fueled by our currently raging bull market, both Apple (AAPL) - Get Report and Adobe (ADBE) - Get Report soared over 50% in the last 12 months. Apple features a 2% dividend yield and Adobe pays zero. Both are well-known technology stocks, but what happens if Monday's market high is the top?
A 30% market retracement is common, even in a bull market. If you buy Apple at the top at least, you collect a better rate than the bank pays. Also, the further Apple declines, the more attractive it becomes for yield seeking investors. On the other hand, if Adobe shares decline, shareholders have nothing to look forward to other than unrealized losses and possibly a stop-loss at the worst possible time.
That's why dividend-paying stocks not only treat your portfolio right, they make investing palatable for the risk averse. Want more proof? Take a look at my suggestions a year ago this month for DuPont (DD) - Get Report, Wells Fargo (WFC) - Get Report, and General Electric (GE) - Get Report. The group outperformed the market and shareholders received dividend checks while experiencing lower volatility.
Here are four to consider:
Background: Microsoft (MSFT) - Get Report develops, licenses, and supports a range of software products and services. The company's shares are liquid and trade an average of 23 million shares per day and the company has a market cap of $339 billion.
52-Week Range: $30.84 to $41.66
Price To Book: 3.9
Forward Estimated Earnings Payout Percentage: 38%
I can't say enough good things about Microsoft. I probably have over a dozen articles touting its bull thesis and why it's such a value. In the last 10 years, revenue and profit went on a one-way journey upward while the market more or less shrugged its shoulders.
The only declining metric is the number of outstanding shares. to under 8.3 billion shares this year from over 10.7 billion shares in 2005. The traditional software model is changing, however; the company is successfully transitioning into a leading cloud computing services provider and video game platform maker.  
Microsoft pays $1.12 for an effective 2.7% yield. The next ex-dividend date isn't until August, so if you sit on your hands and wait for a market drop you can probably catch it below $40 and capture a slightly higher yield. I would forget about it at that point and just let the dividends continue rolling in.
Background: AT&T (T) - Get Report is a premier communications company. The company's shares are liquid and trade an average of 28 million shares per day.
52-Week Range: $31.74 to $36.86
Price To Book: 2
Forward Estimated Earnings Payout Percentage: 53%
If your first thought is to question AT&T's ability to maintain its outsized 5.2% dividend yield, you're not alone. I've followed Ma Bell for a couple of years looking for any sign that it may become a dividend trap.
I'm not especially convinced buying DirecTV (DTV) will lead to riches for shareholders. As content delivery continually shifts towards an IP based medium, traditional methods may find margins squeezed. Cisco (CSCO) - Get Report recently predicted that Wi-Fi will soon surpass wired Ethernet. It's just a matter of time before wireless solves the last-mile bottleneck.
That said, AT&T's ability to generate positive cash flow and transformation into a long-term old school utility stock again is incredible. After a decline from nearly $37, the shares are currently in what I regard as a buying dip.
The short interest is slightly elevated, albeit 3.4% isn't enough to convince me an entry under $35 is unwarranted.
Background: Cisco builds devices that route and direct Internet traffic. The company trades an average of 37 million shares per day and has a market cap of $128 billion.
52-Week Range: $20.22 to $26.49
Price To Book: 2.3
Forward Estimated Earnings Payout Percentage: 48%
After reporting strong earnings in May, the stock hasn't looked back. I believe the shares have legs to move higher, and we're still well off the 2013 highs. Cisco is an example of what I described previously in regards to buying highs.
The company's 3.1% dividend allows for a great deal of forgiveness if the market retraces lower. I like Cisco and analysts as a whole do, too. Currently, Cisco has 23 buy recommendations out of 42 analysts covering the company, along with 15 holds, and 4 rate it as a sell. The $25.43average analyst target price is slightly above the where it's trading now.
Cisco is actively repurchasing shares, allowing for long-term shareholders to concentrate their ownership. In the last 10 years, the number of shares outstanding fell from over 6.62 million down to the current 5.12 million.
While I'm often not in favor of stock buybacks because it's often an indication the management team doesn't have a better use of capital, in Cisco's case it makes sense to repurchase cheap shares.
There's almost no short interest, and if short sellers don't like the company as a short it means you should like it as a long.
Background: Apple designs, develops, and sells consumer electronics, computer software and personal computers.
52-Week Range: $55.55 to $95.05
Price To Book: 4.7
Forward Estimated Earnings Payout Percentage: 29%
I like Apple with a caveat. Wait for a retracement to under $90 before buying. After the seven for one stock split, $93 is the same as $651 last week. I've maintained my confidence of Apple reaching $600 again. Although I didn't think the company would reach this level through accounting hocus pocus.
Now I'm even reading new predictions that the stock will reach $1,000 ($142 post-stock split). I know some will arrive at the $700 billion plus valuation by removing cash and expounding on its seemingly low price-to-earnings ratio.
The problem lies in the growth rate. It's the lack of predicted growth and margin compression that is shrinking the P/E multiple. The forward P/E is by most measurements tiny, but only if Apple can grow the current earnings per share. If earnings remain stagnant, the P/E is about right, and the iPhone maker becomes a pure dividend yield play.
If you're a long-term dividend investor willing to sit on your hands and wait for a pull-back below $90, the yield expands beyond 2% with a lot less capital risk.
At the time of publication, the author had no positions in stocks mentioned.
This article represents the opinion of a contributor and not necessarily that of TheStreet or its editorial staff.
>>Siemens Lands New Partner to Unplug General Electric From Alstom