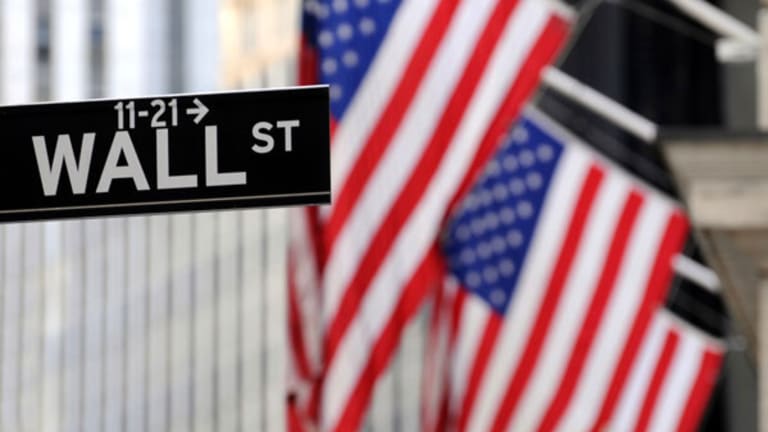 4 Reasons Why the Bull Market in Stocks Will Keep Charging Ahead
Caterpillar, Walmart, Toyota, and others should lead the stock market's continued bullish growth.
NEW YORK (TheStreet) -- Even though the Dow Jones Industrial Average (tracked by the SPDR Dow Jones Industrial Average ETF (DIA) ) is up for the last week, last month, last quarter, last six months, and last year of market action, there are still market observers calling for a correction.
It's true that there are sector leaders that are down for 2014: Home Depot (HD) , Goldman Sachs (GS) , and Toyota Motor (TM) .
But there are four factors that are very bullish for the stock market.
The first is global growth.
Consumer spending in emerging-market countries is expected to rise to $30 trillion by 2025, according McKinsey's report, "Winning the $30 Trillion Decathlon: Going for Gold in Emerging Markets" That would be up from $12 trillion in 2012 and would account for nearly half of the world's gross consumer spending.
So who will win? Publicly traded companies with a presence in those markets such as Toyota Motors, Walmart (WMT) and Caterpillar (CAT) , among others.
The second is urbanization around the world.
Cities around the world are exploding. The government policy in China expects the number of people living in cities to increase by 100 million by 2020. In an interview last year with Barron's, Carl Weinberg, chief economist at High Frequency Economics, said that each person moving into a city will "contribute six times more to GDP."
Caterpillar will do well here as it sells the heavy equipment needed in the construction of buildings, roads and other infrastructure. Toyota will sell more cars and trucks, too. Walmart is positioning itself to profit from burgeoning cities in China.
The third is that Americans are richer but are not investing in the stock market.
According to the Federal Reserve, American household wealth is at a record high. But the percentage of Americans invested in the stock market is at its lowest level since 1998. There is still a great deal of wealth in America to be invested in the stock market. The price-to-earnings ratio for the S&P 500 is not in bubble territory, so valuations are tempting.
The fourth is that central bankers led by the Federal Reserve are still favoring investors over savers.
On Nov. 4, 2010, then-Federal Reserve Chairman Ben Bernanke spelled this out in an op-ed for The Washington Post, ""What the Fed did and why: Supporting the recovery and sustaining price stability" in which he declared the stock market would be the tool to dig the economy out of The Great Recession. His words: "And higher stock prices will boost consumer wealth and help increase confidence, which can also spur spending. Increased spending will lead to higher incomes and profits that, in a virtuous circle, will further support economic expansion."
Nothing has changed since then as the stock market is still favored by the policies of global central bankers through quantitative easing, buying bonds to keep interest rates low.
Add to that trillions more in consumer spending around the world coupled with greater contributions to gross domestic product from those moving to cities and corporate earnings should improve. That should lure more Americans back to the stock market, which will keep the bull galloping!
At the time of publication, Yates had no positions in stocks mentioned.
>>Read More: Equity Pullback in the Cards, but Outlook Will Brighten Later This Year
>>Read More: Jim Cramer: Tim Geithner Deserves Better
This article represents the opinion of a contributor and not necessarily that of TheStreet or its editorial staff.