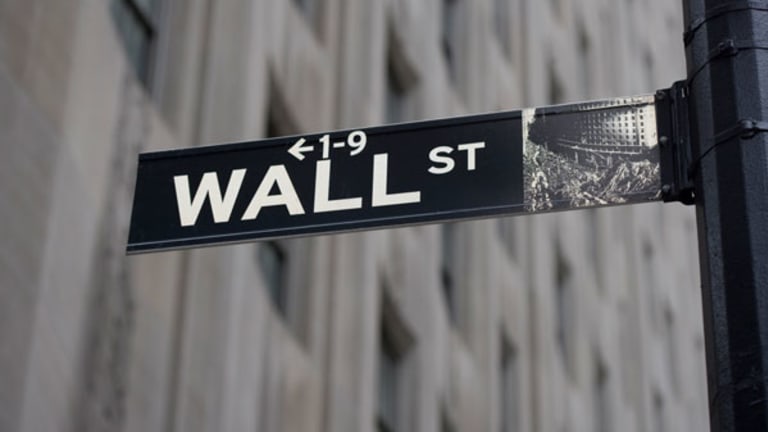 4 Reasons Why Private Equity Firms Like KKR Offer the Best of Capitalism
Private equity action in stocks is a challenge for investors and markets. This is the first of a two part-series looking at the pros and cons.
NEW YORK (TheStreet) –- Most recent books about Goldman Sachs (GS) - Get Goldman Sachs Group, Inc. Report,JPMorgan (JPM) - Get JPMorgan Chase & Co. Report,Morgan Stanley (MS) - Get Morgan Stanley Report and others published after the Great Recession did not provide any inspiring vision about their roles. A much older book, Merchants of Debt, about the history of Kohlberg Kravis Roberts, nowKKR (KKR) - Get KKR & Co. Inc. Report, is much more inspiring because it shows us that private equity firms provide very necessary functions.
This is the first of a two-part series that reviews both the positive and the negative features of what private equity brings to the free market. Private equity has grown in recent years and most likely will continue to do so. The current low interest rate environment favors equity investing with the debt financing of deals.
Overall, there are four main reasons why private equity firms are the best that capitalism has to offer.
1. Private equity enhances shareholder value
When a private equity firm buys a company, it offers a higher share price. The target company's management decides on the proposed deal in consultation with expert legal and financial advisers. No one is abused because the private equity firm is willing to pay more, based on its belief it can improve the management of the company and make a profit. The shareholders gain from a higher price, which is what being a publicly traded company is all about, for management, workers and those owning the stock.
2. Private equity deals add to the health of the financial markets
If financial markets were efficient, there would be no profits to be made for private equity deals because all companies would be fairly valued. But this is nowhere close to being true (if it was, there would be no Value School of Investing or Warren Buffett). Private equity transactions improve the efficiency, and thus the health, of markets by injecting liquidity. Financial markets naturally favor larger firms due to logistical considerations, so private equity financing brings capital to entities of all sizes and types, too.
3. Private equity allows companies to better compete
When a private equity group acquires a business, that firm now has access to previously unattainable amounts of managerial, financial, legal and other resources of a high quality. Many private equity firms specialize in industry groups bringing expertise and buying power through greater volume purchases. There is no way many of the firms that are acquired could have afforded this, if still operating independently. That naturally leads to companies that are managed much more efficiently with access to much more capital and other vital business resources.
4. Private equity opens opportunities for investors
For many private equity transactions, taking the company public is the exit strategy. When an entity becomes publicly traded, that allows for many more investors to profit from buying and selling shares of a company that previously were not accessible. That offers a greater selection to investors, which leads to more diversity and enhanced risk management, two of the most important considerations for any portfolio.
Goldman Sachs, JP Morgan, and Morgan Stanley all have their supporters. Warren Buffett invested billions in Goldman Sachs during the nadir of The Great Recession, after all. But private equity firms bring much more of the best of what capitalism has to offer to a wider range of companies. Private equity groups increase shareholder value, add liquidity, offer greater resources and allow for more to invest in a wider range of assets.
At the time of publication, Yates held no positions in any of the stocks mentioned, although positions may change at any time.
This article is commentary by an independent contributor, separate from TheStreet's regular news coverage.