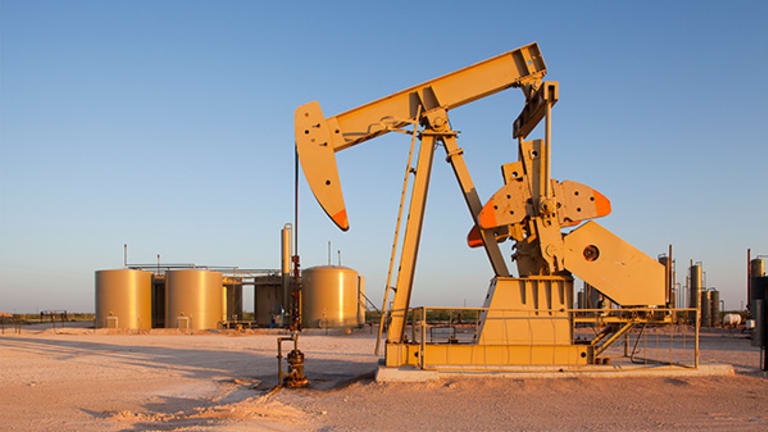 4 Possible Oil and Gas Combinations in the Red-Hot Permian Basin
Exxon Mobil-Pioneer, Diamondback-Energen, Diamondback-RSP Permian and Callon-Clayton Williams all make sense in a place where operators are actually making money.
West Texas' Permian Basin is one of the few places in the U.S. where oil and gas producers are making money these days. As a result, companies operating there have been the darlings of Wall Street, pushing the value of their shares up 26% year-to-date versus 14% for the SPDR oil and gas exploration and production index (XOP) , 69% since February (versus 44% for the index).
So it's natural that some companies would want to buy more properties there, leading some analysts to think there will be more mergers among operators in the area.
In a presentation for an oil and gas conference in Fort Worth, Seaport Global Securities E&P research chief Mike Kelly placed his bet on four potential combinations: Exxon Mobil (XOM) buying Pioneer Natural Resources (PXD) , Diamondback Energy (FANG) merging with Energen (EGN) or RSP Permian (RSPP) and Callon Petroleum (CPE) marrying Clayton Williams Energy (CWEI) .
The deals are not so far-fetched. Exxon Mobil -- which has been pushing to get bigger in the region -- would gain 60 years worth of drilling inventory by buying Pioneer as well as some short-cycle stability, Kelly reasons. Last summer the oil and gas giant picked up properties there, boosting its position by a third to 135,000 acres.
Buying Energen would boost Diamondback's earnings immediately while giving it entry into the Delaware Basin -- which Kelly says was the most improved basin in the first quarter -- and Energen would benefit from its operational acumen. There would also be a high degree of acreage overlap between Diamondback and RSP Permian, which would increase the average lateral length of their wells and cut back on redundancies -- thus creating cost savings.
The Callon and Clayton Williams hookup would give the former critical mass on the inventory front and the latter needs a liquidity event, Kelly said (Clayton Williams was considering M&A options but in March opted for new financing from Ares Management LP (ARES) instead).
Those who could make acquisitions in the area because of their low debt relative to their expected earnings include Callon, Cimarex Energy (XEC) , Concho Resources (CXO) , Diamondback, Energen, Parsley Energy (PE) , Pioneer and Ring Energy (REI) , the analyst said.
Kelly even predicts initial public offerings could come soon from private equity firm-backed players active in the Delaware Basin part of the play. They include Centennial Resource (which is backed by the Carlyle Group (CG) ), Jagged Peak (Quantum Energy Partners), Brigham Resources (Warburg Pincus, Pine Brook and Yorktown), Three Rivers Natural Resource Holdings (Riverstone Holdings) and Silver Hill Energy Partners (Kayne Anderson). Any of those potential offerings could be preempted by an acquisition by a Permian-hungry company, if history is any guide.