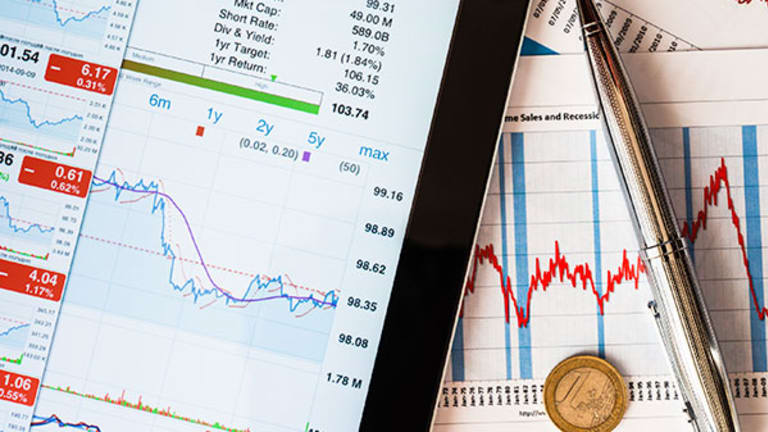 4 Momentum Stocks You Should Be Watching Right Now
Here are the charts of four must-watch stocks that have strong technical momentum.
Here are the charts of four must-watch stocks that have strong technical momentum.
Here are four stocks to watch with strong technical momentum.
1. Acacia Communications' (ACIA) - Get Report  stock has performed phenomenally after it hit bottom in mid-May around $27 just after its initial public offering. Shares of the maker of high-speed interconnect modules for cloud-computing operators then ran up to $45, pulled back to a Brexit low in the $33 area, and then took off again in a 15-point run in the last couple of weeks. On Thursday the stock closed up $2.81 at $52.43 on volume of 1.1 million shares. This looks like a stock that isn't done yet. Watch for a move to the mid $50s, with Wednesday's low of around $47 as a potential sell stop.
2. Blucora (BCOR) - Get Report has rallied nicely from its April low of less than $5. The maker of software tools for wealth management and tax preparation had a big surge in late April on a strong first-quarter earnings report, went sideways for six weeks, and has been running higher since then. The stock has risen from the $9 range (where we highlighted it a couple of weeks ago) to our first target in the $12-12.50 range. There may be more upside. Watch for the stock to make it all the way to the channel top around $14.75-15.
3. Weibo (WB) - Get Report has nearly tripled off its February low near $12.50. The stock of the Chinese social media company has had a series of breakouts and consolidations as it has stair-stepped up the channel. On Thursday it was up 66 cents to $32.58 on 938,320 shares. The stock, which reached a high above $34 on Tuesday before a two-day consolidation, could be headed to the high $30s.
4. Xencor (XNCR) - Get Report is in a two-week flag on low volume, which is a bullish sign especially after a massive breakaway gap on big volume in late June preceded by a long base. The biotech stock was actually down 23 cents to 17.96 on 203,728 shares on Thursday. While it could still drift down further towards lateral support around $17, it does appear poised to break out of this flag and run. A move through $20 could cause it to accelerate to the mid-$20s. Short interest of 14 times the stock's average volume could fuel the advance on this one.
See Harry Boxer's video chart analysis on these stocks.
This article is commentary by an independent contributor. At the time of publication, the author held no positions in the stocks mentioned.