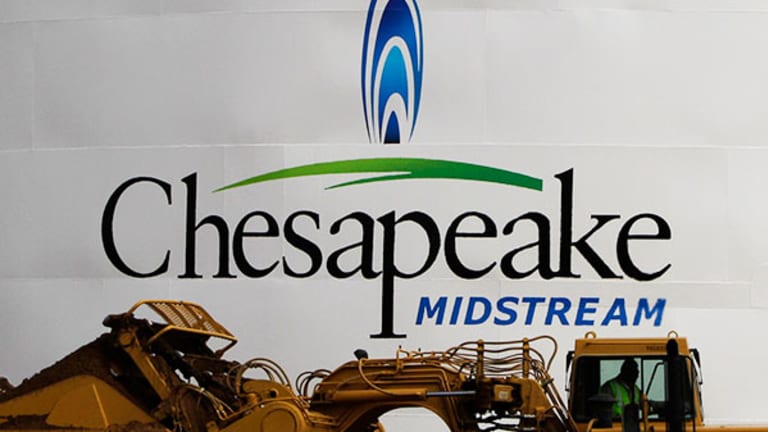 4 Energy Stocks That Have Burned Hedge Fund Gurus Icahn, Einhorn This Year
2015 has not been a great year for energy, and investors big and small have lost out.
Editor's Pick: Originally Published Tuesday, Dec. 22.
Anyone who pays even the faintest amount of attention to the market knows that 2015 has not been a great year for energy, and many investors big and small have been burned.
The Energy Select Sector SPDR ETF (XLE) - Get Report , which tracks the energy sector of the S&P 500, has declined more than 25% year-to-date through market close Monday. Some companies in the sector have done considerably worse.
Oil prices have been on the decline throughout most of the year, putting pressure on big names in the industry to make cuts and slash expenditures. On Monday, Brent crude oil prices hit their lowest levels since 2004. Last week, banking giant Wells Fargo warned of "stresses" on its energy portfolio.
Billionaire activist investor Carl Icahn, who has made -- and stuck with -- a number of big bets on energy, admitted in a recent interview with CNBCthat he may have missed the mark a bit on his oil industry plays.
"We sort of misread it, we didn't think it would be this bad," he said. "I don't think anybody thought it would be this bad because you obviously have the Middle East, Saudi Arabia just keep pumping and pumping and pumping oil. And that's a secular change that you can't do anything about. It's a political thing also."
While he believes it will eventually get better, he acknowledged, still, it "could get worse."
The energy sector has dealt Icahn's portfolio quite a blow in 2015, and he's not the only one. Here are four losing energy stocks that investment gurus, including Icahn, may regret betting on.
Cheniere Energy
Icahn made an activist target out of Cheniere Energy (LNG) - Get Report this year, in August disclosing an 8.2% stake in the company. He has since upped his holdings in the liquefied natural gas company on more than one occasion and in early December did so yet again. Just recently, CEO Charif Souki was ousted from the company under Icahn's growing influence.
Despite the billionaire's involvement, Cheniere has yet to make an enormous turnaround. Its price has declined 49.0% in 2015 and 31.4% over the past three months.
Icahn acknowledged in a podcast with oil tycoon T. Boone Pickens Cheniere and some of his other oil bets haven't exactly panned out lately.
"You hit three in a row and you're a genius until you lose three in a row and you're a bum," he said.
Chesapeake Energy
If Cheniere has been a head-scratcher for Icahn onlookers in 2015, Chesapeake Energy (CHK) - Get Report has been nothing short of baffling. The Oklahoma-based oil and gas company has plunged 79.3% this year.
In late March, CNBCasked why Icahn kept upping the ante on Chesapeake, and in the following months, no easy answers appeared. Icahn's investment firm, Icahn Enterprises, posted a 10.3% loss in the third quarter, dragged down by Chesapeake and companies like it in the fund's portfolio. IEP CEO Keith Cozza pointed specifically to its commodities exposure and energy holdings as the source of its losses, acknowledging that third-quarter "performance was negatively impacted by losses from some of our long equity positions with significant exposure in the commodity sector."
WSJreported last week that Chesapeake is working with restructuring advisers at Evercore Partners to shore up its balance sheet as commodity prices decline. On Monday, the company announced the preliminary results of its private offers to exchange new 8% senior secured second lien notes due in 2022 for certain outstanding senior unsecured notes.
Consol Energy
Consol Energy (CNX) - Get Report has not been kind to David Einhorn this year, but he's not throwing in the towel just yet. Even though the integrated energy company has lost 76.5% of its value in 2015, the Greenlight Capital manager continues to insist it is a good idea.
In a presentation at the 2015 Robinhood Investors Conference in November, he reiterated his case for Consol, which has interests in coal and natural gas. He admitted he had "timed it poorly" on the investment (Greenlight started buying when the stock was in the $30s, at market close Monday, it was priced at $7.94) but insisted the company "can afford to be patient" and stick around until gas prices go back up.
In his third-quarter letter to Greenlight investors, he made a similar argument. "CNX's financials do not lend themselves to easy analysis," he wrote. "Right now, CNX is transitioning from one of the country's biggest coal producers into a natural gas company. CNX's financial statements combine both operations, which makes it challenging to properly analyze either of them."
SunEdison
SunEdison (SUNE) has given more than one hedge funder a headache in 2015 and has proven oil isn't the only source of energy woes.
The global renewable energy company's share price has fallen 65.6% in 2015, delivering a less-than-ideal performance for shareholder Einhorn after taking a downward turn mid-year. In his third quarter letter to Greenlight investors, he said he "contemplated trimming the position" when the stock was at its mid-year highs but decided against it. He reduced his stake slightly in SunEdison in the third quarter of the year but likely wishes he would have done so more.
Einhorn points to the company's spinoffs of TerraForm Power (TERP) - Get Report and TerraForm Global (GLBL) in 2014 and 2015, respectively, as a source of some of his SunEdison problems. And he's not the only one eyeing the companies.
David Tepper, head of Appaloosa Management, disclosed a 9.3% in Terraform Power in early December and has threatened it and SunEdison with legal action. In a letter to TerraForm's board of directors dated Nov. 25, he accused the spinoff of departing from its business model and acting without regard to its shareholders.
TerraForm is down 59.7% in 2015.