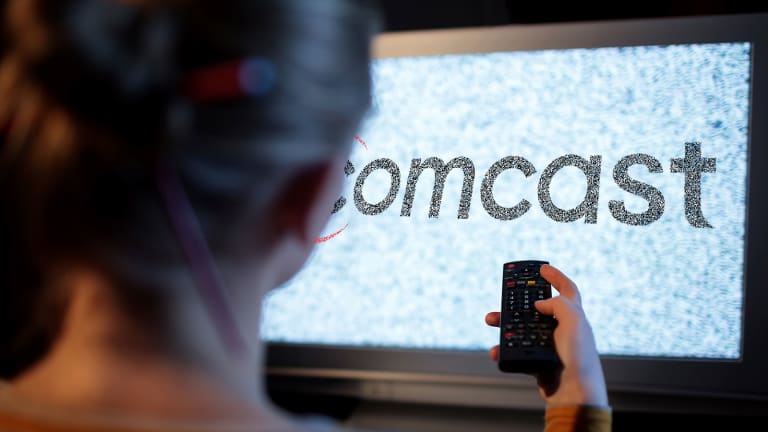 Publish date:
4 Dividend Stocks That Want to Give You a Raise in 2016
These dividend-paying companies look poised to boost their payouts to shareholders.
These dividend-paying companies look poised to boost their payouts to shareholders.
It's earnings season, and that means that a slew of U.S. companies are announcing their latest batch of dividend updates. But why wait for the announcements?
Dividends matter -- maybe now more than ever. With the S&P 500 awash in red ink to start 2016, dividends are one of the only sources of positive total returns available to investors right now.
Likewise, over the long-term, dividends add up to a mammoth share of total returns as well. According to research from Morgan Stanley, dividends have contributed more than 41% of the stock market's total returns over the last eight decades. But, to find the biggest benefit from dividends, it's not enough to simply buy names with big payouts today -- you've got to think about which names are going to be paying more tomorrow too.
So instead of chasing yield, we'll try to step in front of the next round of stock payout hikes.
For our purposes, that "crystal ball" is composed of a few factors: namely a solid balance sheet, low payout ratio and a history of dividend hikes. While those items don't guarantee dividend announcements in the next month or three, they do dramatically increase the odds that management will hike their cash payouts to shareholders. And they've helped us grab onto dividend hikes with a high success rate in the past.
Without further ado, here's a look at four big stocks that could be about to increase their dividend payments in the next quarter. Think of it as your dividend preview.
Procter & Gamble
Up first on the list is Procter & Gamble (PG) - Get Report . In a lot of ways, Procter is the prototypical blue-chip stock. This $209 billion consumer product manufacturer owns a huge portfolio of household-name products, ranging from Tide laundry detergent to Pampers diapers to Crest toothpaste.
The firm also pays a blue chip-sized dividend check. At current price levels, Procter & Gamble's 66.29-cent per share payout adds up to a 3.4% annual yield. And P&G looks likely to raise its payout in the coming quarter.
Procter & Gamble's huge scale is one of its biggest advantages. The firm is able to keep manufacturing, marketing and distributions lower on a per-unit basis than a smaller rival could. Likewise, that scale also helps P&G secure coveted shelf space from retailers who need to drive shopping traffic through the staple personal care brands. A big $10 billion cost-cutting program should continue to push margins higher in 2016, especially with input cost pressures lifted from manufacturers like P&G in this environment.
A strong dollar has been obfuscating P&G's growth in emerging markets, where it's seen revenues grow -- and where earnings have been growing much, much faster. Historically, P&G tends to announce dividend hikes alongside its fiscal third-quarter earnings. That means a boost to this stock's dividend payment is likely to happen in the coming quarter. Yesterday's better-than-expected earnings of $1.04 per share increases the odds of that happening.
For another take on P&G, check out "Here's Why Procter & Gamble Is Heading Higher."
Comcast
Cable giant Comcast (CMCSA) - Get Report  is another mega-cap stock that looks likely to hike its dividend in the weeks ahead. Comcast is the biggest cable company in the country, with a network that reaches 55 million households. Of those 22 million are actually TV and internet subscribers, with another 11 million using Comcast's triple-play for phone service as well. The firm's ability to cross-sell into its own lists gives Comcast strong revenues per subscriber with high levels of customer stickiness.
Comcast isn't just a cable company, though. It's also a content creator. The firm owns NBC Universal, which owns the NBC broadcast network, a film studio and another 38 cable networks. Last month it was reported that Comcast is considering an $15.7 billion bid to acquire the UK's ITV network. That big focus on network assets gives Comcast access to coveted TV and film content, a commodity that's becoming increasingly important as more consumers leave conventional TV subscriptions in favor of online services -- and the firm has been acquiring a portfolio of smaller companies at a rapid pace, with about a dozen deals in 2015 alone.
Infrastructure matters a lot for Comcast's core cable business. The firm's network is one of the fastest in the country, with nearly three-fourths of subscribers getting 50-megabit service or faster. As more alternatives begin to come online for U.S. internet customers, Comcast's ability to deliver high-speed broadband gives it a much-needed advantage.
Currently, Comcast pays a 25-cent quarterly dividend that works out to a 1.82% yield – investors should be on the lookout for a raise in February.
General Mills
Food company General Mills (GIS) - Get Report  may be best-known for its cereal brands, but the firm's portfolio of products actually extends far beyond the breakfast table. Other product offerings include brands such as Betty Crocker, Pillsbury, Haagen-Dazs and Annie's. General Mills' business isn't just feeding consumers, though -- it's also feeding shareholders' portfolios. Currently, the firm pays a 44-cent quarterly dividend that adds up to a 3.2% annual yield.
But after four consecutive quarters with a flat payout, management looks ready to announce a raise in the coming weeks.
General Mills dominates in the categories that it competes in. The firm owns almost a third of the breakfast cereal market and nearly 70% of refrigerated baked goods, size that gives it considerable bargaining power with retailers. Recent efforts to re-shape its product lineup, cutting unprofitable SKUs and doubling-down on growth areas, has been fruitful so far, and growth areas like organic and yogurt are positioned to chip in an even bigger chunk of sales in 2016.
Recent dollar strength has actually been a strong tailwind for General Mills, considering the firm's relatively small exposure to overseas sales compared to other multinationals -- 65% of sales are generated in the U.S. At the same time, input commodities like grains have seen prices hammered lower, helping to boost margins in the last couple of quarters.
Keep an eye out for third-quarter earnings, scheduled for the middle of March.


Paccar
Truck builder Paccar (PCAR) - Get Report  is off to a strong start in 2016. Shares may only be up 0.32% year-to-date, but compared with the 6.9% rout in the S&P 500 this year, that's a pretty good result. Much of that relative strength comes from yesterday's 4% pop in shares, a move higher fueled by an analyst upgrade from Citigroup after the bell on Monday. Citi sees Paccar's price at $54 a year from now, up almost 12% from today's levels.
But one upgrade that could be coming even sooner is Paccar's dividend. Right now, the firm pays out a 24-cent quarterly check to investors that works out to a 2% yield. But if history is any indication, investors are likely to see a raise in the coming quarter.
Paccar builds trucks under the Peterbilt, Kenworth and DAF names, selling vehicles through a network of about 2,000 dealers worldwide. The firm's brands are well thought of in the industry, giving it a meaningful economic moat. In the last few years, Paccar has been upping its efforts to source mission-critical parts -- such as powertrains -- in-house. Today, the firm builds nearly half of its heavy truck engines, up from zero just four years ago.
Plunging oil prices haven't exactly helped Paccar sell trucks this year. With diesel cheaper than it's been in years, the prospect of a more-fuel-efficient hauler doesn't carry the weight that it did a year or two ago. That said, Paccar does have some big macro tailwinds at its back right now, including an aging global truck fleet and the possibility of higher interest rates ramping up the acquisition cost of fleet upgrades.
Investors get their next peek at Paccar's performance on Friday, when the firm reports its fourth-quarter numbers. But look for a dividend hike to happen around the firm's shareholder meeting in April.
Disclosure: This article is commentary by an independent contributor. At the time of publication, the author held no positions in the stocks mentioned.