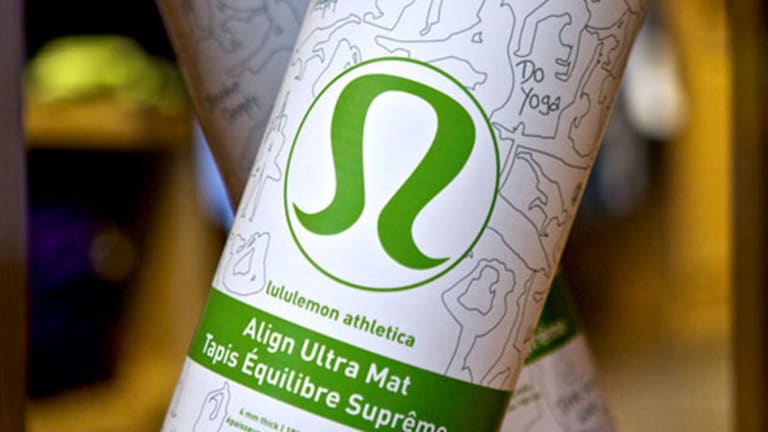 4 Big-Volume Stocks to Trade for Big Gains
These stocks are seeing unusually large trading volume today. Here's what to do with them now.
Put down the 10-K filings and the stock screeners. It's time to take a break from the traditional methods of generating investment ideas. Instead, let the crowd do it for you.
From hedge funds to individual investors, scores of market participants are turning to social media to figure out which stocks are worth watching. It's a concept that's known as "crowdsourcing," and it uses the masses to identify emerging trends in the market.
Crowdsourcing has long been a popular tool for the advertising industry, but it also makes a lot of sense as an investment tool. After all, the market is completely driven by the supply and demand, so it can be valuable to see what names are trending among the crowd.
While some fund managers are already trying to leverage social media resources like Twitter to find algorithmic trading opportunities, for most investors, crowdsourcing works best as a starting point for investors who want a starting point in their analysis.
Today, we'll leverage the power of the crowd to take a look at some of the most active stocks on the market.
SunEdison
Nearest Resistance: $1.20
Nearest Support: N/A
Catalyst: Bankruptcy Concerns
The drama continues at solar company SunEdison (SUNE) . After tumbling as 56% in yesterday's session over concerns that the firm is at "substantial risk" of bankruptcy, shares are seeing a high-volume session this afternoon. As I write, shares are up 5%, but the price swings are happening very quickly. SunEdison's selloff has been a train wreck in slow motion all year long -- and this week's bankruptcy rumblings are threatening to finally derail this trade.
Earlier this week, shares' price trajectory turned bearish, with support at $1.20 the breaking point that would open up a lot more downside risk in SunEdison. Sure enough, shares violated that $1.20 line in the sand pretty materially in yesterday's selloff. It makes sense to avoid owning this stock while it works out its issues.
Acadia Pharmaceuticals
Nearest Resistance: $30
Nearest Support: $22.50
Catalyst: FDA Panel Approval
Mid-cap pharma stock Acadia Pharmaceuticals (ACAD)  is back in the spotlight this week after an FDA panel voted yesterday 12-2 that the benefits of the firm's Nuplazid treatment for psychosis associated with Parkinson's disease outweighed the risks. Shares were halted during the panel, and the stock is up almost 14% in this afternoon's session now that trading has resumed today.
Acadia broke out of a bullish technical setup on Monday, clearing long-term resistance at $22.50. Today's double-digit move higher is a continuation of that breakout. If shares can clear $30 resistance, then investors have an indication that a longer-term change in trend could be happening.
Opko Health
Nearest Resistance: $12
Nearest Support: $8
Catalyst: FDA letter
Opko Health (OPK)  is retreating 8% this afternoon on big volume after news hit that a letter from the FDA had indicated deficiencies at Opko's third-party manufacturing partner for its Rayaldee drug. Opko has been seeking approval for the drug as a treatment for hypothyroidism in stage 3 or 4 chronic kidney disease sufferers. Investors are worries that the FDA letter could get in the way of approval.
Technically, the real move happened earlier this month when Opko hit its head on resistance at $12 and then retreated. From here, shares are likely to move down to test support around $8. If you're looking for a buying opportunity in Opko, it's smart to wait for shares to bounce off support first, rather than trying to buy shares on the way down here.
Lululemon
Nearest Resistance: $68
Nearest Support: $64
Catalyst: Q4 Earnings
Finally, shares of athletic apparel stock Lululemon (LULU)  are up 9% this afternoon, boosted following the firm's fourth-quarter earnings results. Lululemon earned a fourth-quarter profit of 85 cents per share, besting the 80-cent best guess from Wall Street as well as Lululemon's own forecast range of 78 cents to 80 cents back in January. The firm saw cost-cutting as a key driver of the better-than-expected profits, giving investors hope that this could be the first of many earnings surprises in Lululemon this year.
From a technical standpoint, shares are testing the bottom of a resistance range at $68. A breakout through that range would signal an important buy trigger in this yoga-wear maker. Meanwhile, the uptrend in Lululemon is still intact from shares' lows last fall. Even if shares don't break out above resistance, it makes sense to buy the dips back at the bottom of this stock's price channel.
Disclosure: This article is commentary by an independent contributor. At the time of publication, the author held no positions in the stocks mentioned.