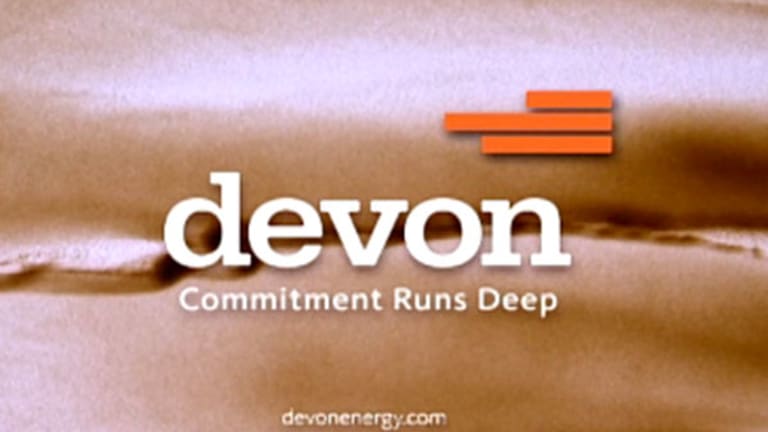 Publish date:
4 Big-Volume Stocks to Stay Away From Right Now
Investors should keep their distance from these four stocks in this market.
Investors should keep their distance from these four stocks in this market.
 Put down the 10-K filings and the stock screeners. It's time to take a break from the traditional methods of generating investment ideas. Instead, let the crowd do it for you.
From hedge funds to individual investors, scores of market participants are turning to social media to figure out which stocks are worth watching. It's a concept that's known as "crowdsourcing," and it uses the masses to identify emerging trends in the market.
Crowdsourcing has long been a popular tool for the advertising industry, but it also makes a lot of sense as an investment tool. After all, the market is completely driven by the supply and demand, so it can be valuable to see what names are trending among the crowd.
While some fund managers are already trying to leverage social media resources like Twitter to find algorithmic trading opportunities, for most investors, crowdsourcing works best as a starting point for investors who want a starting point in their analysis.
Today, we'll leverage the power of the crowd to take a look at some of the most active stocks on the market.
VelocityShares 3X Long Crude ETN
Nearest Resistance: $2
Nearest Support: $1
Catalyst: Crude Oil Correction
Crude oil has been in investors' crosshairs in 2016, as oil prices have moved in lock-step with stock prices this year. And the VelocityShares 3X Long Crude ETN (UWTI)  has been one of the most popular ways to play the moves in crude prices -- so popular, in fact, that UWTI was one of the most actively traded issues on the NYSE on Friday. Crude prices rebounded last week, with UWTI adding about 8% between Tuesday's open and Friday's close. That might seem like a tempting buying opportunity for UWTI, but the price action begs to differ.
Long-term UWTI is still stuck in a well-defined downtrend, selling off on each attempt at the top of its price channel. UWTI could move up to $2 resistance without even moving clear of that bearish trend. Until oil prices can break free from the downtrend, it makes sense to stay away from the long-side of UWTI.
Devon Energy 
Nearest Resistance: $22.50
Nearest Support: N/A
Catalyst: Share Offering
Oil and gas E&P Devon Energy (DVN) - Get Report  was a notable high-volume loser last week, shedding about 14% of its market value thanks to a combination of its fourth-quarter earnings call (and forecasts that disappointed Wall Street) and a 69 million-share secondary offering. The equity dilution will be used to pay down debt and fund the company's spending in 2016 -- not a particularly good sign for a stock that's trading at multi-decade lows.
Technically speaking, Devon Energy is a falling knife here. Shares violated key support at $22.50 earlier this month, clearing the way to new lows. It makes sense to stay away from the long-side of Devon Energy until shares can catch a bid above that $22.50 price level again.
Marathon Oil
Nearest Resistance: $7
Nearest Support: N/A
Catalyst: Q4 Earnings
Marathon Oil (MRO) - Get Report  ended last week on a low note, selling off nearly 10% between Thursday and Friday. The driver for that selloff? Fourth-quarter earnings. Marathon lost 48 cents for the quarter, a result that came in in-line with Wall Street's expectations, on average. But management's announcement that the firm is cutting capex and production to cope with the rout in oil prices wasn't welcome news.
From a technical standpoint, last week's drop was significant. Shares of Marathon has been forming a bearish descending triangle setup since the start of 2016 -- but Friday's clear violation of $7 support means that more downside is likely in the near-term. It makes sense to stay away from the long-side of this stock until buyers step back into the trade.
Trinity Industries
Nearest Resistance: $19
Nearest Support: N/A
Catalyst: Trinity Industries
Last up on our list of last week's big-volume stocks is Trinity Industries (TRN) - Get Report . Trinity posted fourth-quarter earnings last week, and while the firm's $1.30 in profits per share came well above expectations, the company's guidance was bad enough to send investors running for the exits. Trinity sold off 22% on Friday, on enough volume to make this small-cap industrial stock one of the most heavily traded names on the NYSE.
Trinity Industries' chart looks busted right now. Shares had been selling off in an orderly fashion, bouncing their way lower in a well-defined downtrending channel, but the violation of $19 support Friday means that lower levels are the high-probability trade for the end of February. Caveat emptor.
Disclosure: This article is commentary by an independent contributor. At the time of publication, the author held no positions in the stocks mentioned.