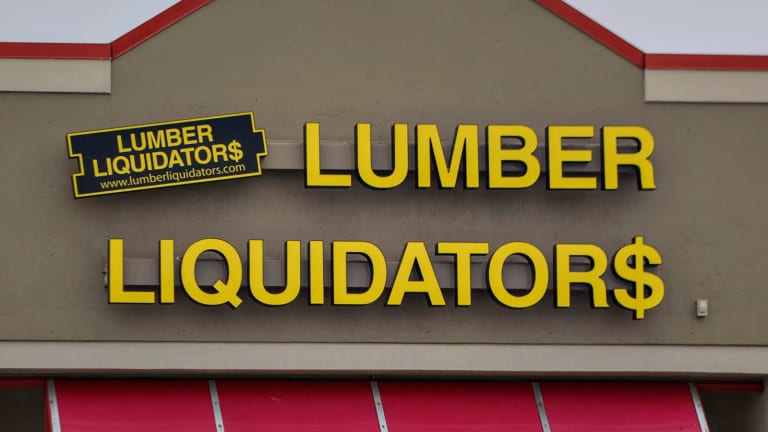 4 Big Stocks You Probably Want to Avoid Right Now
These stocks are seeing big trading volume today. Here's what to do with them now.
Put down the 10-K filings and the stock screeners. It's time to take a break from the traditional methods of generating investment ideas. Instead, let the crowd do it for you.
From hedge funds to individual investors, scores of market participants are turning to social media to figure out which stocks are worth watching. It's a concept that's known as "crowdsourcing," and it uses the masses to identify emerging trends in the market.
Crowdsourcing has long been a popular tool for the advertising industry, but it also makes a lot of sense as an investment tool. After all, the market is completely driven by the supply and demand, so it can be valuable to see what names are trending among the crowd.
While some fund managers are already trying to leverage social media resources like Twitter to find algorithmic trading opportunities, for most investors, crowdsourcing works best as a starting point for investors who want a starting point in their analysis.
Today, we'll leverage the power of the crowd to take a look at some of the most active stocks on the market.

Alcoa
Nearest Resistance: $9.50
Nearest Support: $6.50
Catalyst: Commodity Rebound
Aluminum giant Alcoa (AA) - Get Alcoa Corp. Report  is seeing a big-volume rally this afternoon, up more than 11% as I write, thanks to the broader rebound in commodity prices overnight following concerns over the "Brexit" -- the possibility that the U.K. will leave the European Union. While the commodity rally is impacting many basic materials producers, Alcoa is specifically one of the highest-volume issues on the NYSE today because of it.
Technically speaking, it's a little too early to get too excited about Alcoa's price action here. This stock is rebounding within the context of a long-term downtrend, and shares are closing in on resistance up at $9.50 this month. If Alcoa fails at that $9.50 resistance level, shares are likely to retreat back to $6.50 support.

Chesapeake Energy
Nearest Resistance: $3.50
Nearest Support: $2
Catalyst: Commodity Rebound
Energy producer Chesapeake Energy (CHK) - Get Chesapeake Energy Corporation Report  is another big beneficiary from the overnight commodity rebound. Shares of this $1.5 billion E&P are up 10.5% this afternoon on huge volume.
That doesn't mean that now's a good time to buy Chesapeake, however. Shares are still down more than 50% in 2016 alone, and down almost 90% in the last 12 months. The scale of that selloff makes today's double-digit rebound look a whole lot less meaningful. Looking at Chesapeake's chart, shares have re-entered their downtrending channel, signifying that shares' momentum continues to be pointed lower. Caveat emptor.
Chimerix
Nearest Resistance: $6.50
Nearest Support: N/A
Catalyst: Surprise Trial End
Biopharmaceutical stock Chimerix (CMRX) - Get Chimerix, Inc. Report  is down 34% this afternoon, seeing huge volume following news that unexpected results led to closing two of the firm's phase III trial early. The announcement spurred downgrades from Wall Street, bringing this stock's 12-month performance to a nearly 90% loss today.
At this point, Chimerix's price action is being dictated by the news cycle, not by market conditions. Traders not willing to take on considerable risk should steer clear of this volatile biopharma stock.
Lumber Liquidators
Nearest Resistance: $13
Nearest Support: $11.50
Catalyst: CDC Cancer Report
Lumber Liquidators (LL) - Get Lumber Liquidators Holdings, Inc. Report  is down more than 15% this afternoon, selling lower following a report from the CDC that people exposed to some types of the firm's laminate flooring products are three times more likely to get cancer than previously estimated. Shares of Lumber Liquidators are still down more than 82% from early last year, when a segment from CBS' "60 Minutes" reported that Lumber Liquidators flooring from China contained illegal levels of formaldehyde.
Technically speaking, it makes sense to avoid Lumber Liquidators here. Shares are testing a long-term support level at $11.50 on the news release. If that $11.50 price floor gets violated, this stock could see considerable downside risk open up…
Disclosure: This article is commentary by an independent contributor. At the time of publication, the author held no positions in the stocks mentioned.