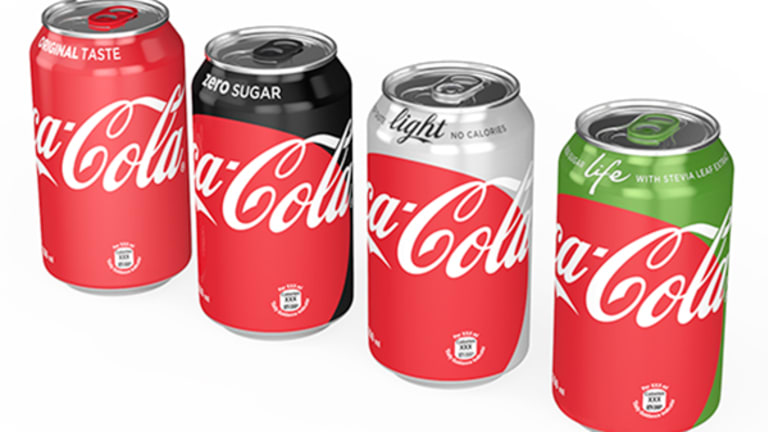 4 Big Stocks to Add to Your Buy List -- Plus 3 to Avoid
Here's a technical look at how to trade some of the most active stocks on the market right now.
Put down the 10-K filings and the stock screeners. It's time to take a break from the traditional methods of generating investment ideas. Instead, let the crowd do it for you.
From hedge funds to individual investors, scores of market participants are turning to social media to figure out which stocks are worth watching. It's a concept that's known as "crowdsourcing," and it uses the masses to identify emerging trends in the market.
Crowdsourcing has long been a popular tool for the advertising industry, but it also makes a lot of sense as an investment tool. After all, the market is completely driven by the supply and demand, so it can be valuable to see what names are trending among the crowd.
While some fund managers are already trying to leverage social media resources like Twitter to find algorithmic trading opportunities, for most investors, crowdsourcing works best as a starting point for investors who want a starting point in their analysis.
Today, we'll leverage the power of the crowd to take a look at some of the most active stocks on the market.
Apple
Nearest Resistance: $105
Nearest Support: $100
Catalyst: Q3 Earnings
Leading things off is $560 billion tech giant Apple (AAPL) - Get Report . Apple is in rally mode this afternoon, up almost 7% on huge volume after the firm's second-quarter earnings results hit Wall Street. Excluding one-time charges, Apple earned a profit of $1.42 per share, edging out the $1.38 per share that analysts were hoping for, on average. Strong sales for the lower-cost iPhone SE are being lauded for today's big move higher in Apple, the highest one-day pop for this big stock in a year and a half.
Technically speaking, Apple's bullish price action today could be the start of something bigger. Shares broke out above an important round-number level at $100 this morning, and they are testing long-term trend line resistance just below $105 this afternoon. If Apple can catch a bid above that $105 trend line, look for a more sustained uptrend in this stock for the second half of 2016. That's good reason to keep a close eye on Apple this week.
Apple is a holding in Jim Cramer's Action Alerts PLUS charitable portfolio. Cramer and Research Director Jack Mohr wrote on Tuesday following Apple's earnings report: 
We have always told members to own, not trade, shares of Apple and after listening to the company's conference call, our message remains unchanged. We would encourage members who own the name to stand pat for now - - we would be neither buyers nor sellers into the rally -- as investors and analysts alike digest the matrix of information, color and data.
Twitter
Nearest Resistance: $19
Nearest Support: $14
Catalyst: Q2 Earnings
Meanwhile, social media company Twitter (TWTR) - Get Report  is getting shellacked this afternoon, selling off after posting its second-quarter results. Twitter reported adjusted earnings of 13 cents per share, a number that came in well above the 9.3 cent profit that Wall Street was hoping for -- but guidance for the third quarter was bad enough to scare investors off into a 13% high-volume selloff this afternoon. Twitter's expected third-quarter revenue of $590 million to $610 million is lower than the most pessimistic analyst forecasts. On average, they were expecting the number to come in at $681 million. That big miss is fueling today's big drop.
From a technical standpoint, Twitter's chart looks pretty bad in the long term. Shares have spent most of 2016 forming a long-term descending triangle pattern, a bearish continuation setup that indicates the selloff that shares suffered in 2015 could come with a second act this year. Horizontal support at $14 has been the price floor for Twitter all year long, and it's also the level that, if violated, opens up the downside risk in Twitter.
Today's post-earnings drop is shoving shares about halfway down to that $14 support line. Twitter owners should pay very close attention to this stock's proximity to that $14 level here.
Twitter is another holding in Jim Cramer's Action Alerts PLUS charitable portfolio. The portfolio ranks the stock a Three, meaning it would sell shares on strength. "We believe the company is well on its way to spiraling out of control, and view its inability to engage users, monetize content or suppress executive turnover as reasons to avoid an investment in the name at all costs," Cramer and Research Director Jack Mohr wrote on Tuesday following the company's earnings.
Sirius XM Holdings
Nearest Resistance: N/A
Nearest Support: $4.20
Catalyst: Q2 Earnings
Sirius XM Holdings (SIRI) - Get Report  is up slightly on big volume of its own this afternoon, as investors react for a second day to the firm's second-quarter update. Sirius XM now expects to see 1.7 million net subscriber additions for 2016, up 100,000 from the estimates a quarter ago. Likewise, second-quarter earnings came in at 3 cents per share, and management expects to generate almost $1.5 billion in free cash flow in 2016. After rallying almost 5% in yesterday's trading session, Sirius XM is up another 1.5% today, hitting new 52-week highs.
Making new highs is significant from an investor psychology standpoint because it means that everyone who has bought shares in the last year is sitting on gains. As a result, the "back to even" mentality is less of a concern than it would be for a name with a higher proportion of shareholders sitting on losses. If you decide to be a buyer here, I'd recommend keeping a stop on the other side of $4.20 support.
Freeport-McMoRan
Nearest Resistance: $14
Nearest Support: $10
Catalyst: Q2 Earning
Freeport-McMoRan (FCX) - Get Report , the world's biggest publicly traded copper miner, is up a bit on big volume this afternoon, buoyed by news that the firm no longer has to sell assets to handle its debt load and that management could be willing to sell the company. The news came on the heels of Freeport's earnings release -- the company lost 2 cents per share during the second quarter, missing the breakeven quarter that analysts were expecting. Despite the earnings miss, the other two updates are proving to be enough to push this stock up to test its highs.
Freeport-McMoRan has spent the last several months trading within a well-defined channel, trading sideways between $10 support and $14 resistance as buyers and sellers battle it out. This week's earnings release is catalyzing a move back up to test the top of that channel at $14 this afternoon. If FCX can close the gap and break out above that $14 price ceiling, we've got a fresh buy signal for this big mining stock.
Coca-Cola
Nearest Resistance: $45.50
Nearest Support: $43.50
Catalyst: Q2 Earnings
$184 billion beverage giant Coca-Cola (KO) - Get Report  is shedding 3.45% on big volume this afternoon, dropping following its second-quarter earnings results. Coke slightly beat earnings estimates for the second quarter, bringing in a profit of 60 cents per share -- analysts had been looking for a 58-cent profit. But guidance for the full year revealed lower growth numbers than previously expected, as well as foreign exchange losses that will weigh on the firm's profitability in the third quarter.
Even though Coke's drop today isn't huge, it could be very significant for anyone who owns this stock. That's because shares of Coke are flirting with a breakdown through key support at $43.50 this afternoon, a price level that, if violated, opens up considerable downside risk. At this point, Coca-Cola isn't violating that $43.50 level by enough to call it an outright "breakdown." That said, shares are teetering on the edge of that key level in today's session. If Coke meaningfully violates $43.50, look out below.
Cemex
Nearest Resistance: $7.50
Nearest Support: $7
Catalyst: Q2 Earnings
Mexican cement giant Cemex (CX) - Get Report  is up 3% on a big earnings beat this afternoon. Cemex posted a profit of $2.33 per share for the second quarter, clobbering the $1.52 per share that analysts were expecting from the company, on average. Two big drivers of the better-than-expected profit were a trimmed down debt load and higher prices for cement products, factors that should persist for the rest of the year.
From a technical standpoint, Cemex started the second quarter in a downtrend, bouncing its way lower for the last several months. But Cemex broke free of that trend earlier in July, and shares have been retaking 2016 highs ever since. Resistance up at $7.50 is the next level for Cemex to test on the way up. A breakout through that $7.50 level clears the way for a retest of 52-week highs at $8.36.
Linear Technology 
Nearest Resistance: $60
Nearest Support: $59
Catalyst: Acquisition Offer
News hit yesterday that $18 billion semiconductor stock Linear Technology (LLTC)  is being acquired by Analog Devices (ADI) - Get Report  in a cash and stock deal worth about $60 per share at current price levels. Today, this big tech stock is seeing a second session of extremely high-volume trading as shareholders react to the news.
The offer price represented a 26% premium to Linear's share price when it was announced, but market participants are baking in just a 1.6% risk premium as I write this afternoon. That means that Wall Street is pricing in a very high likelihood that this deal gets done without issue.
It also means that the money has already been made on the Linear trade. Shares may be seeing huge volume this afternoon, but traders should look elsewhere for upside opportunities this week.
Disclosure: This article is commentary by an independent contributor. At the time of publication, the author was long AAPL.