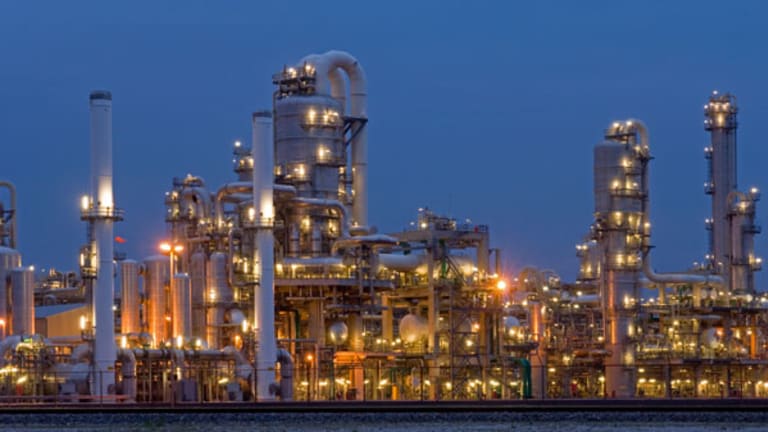 3M's Quality Is Worth the Premium
Given management's 9% to 11% growth projection in earnings per share and 20% return on invested capital for the next three years, these shares deserve respect.
NEW YORK (TheStreet) -- Whether bearish or bullish, Wall Street analysts can develop a funny groupthink about a company's investment worthiness. And there's always a convenient change in sentiment, whether from year to year or quarter to quarter.
Everyone seems to have margin concerns about industrial conglomerate 3M (MMM) - Get 3M Company Report, a company often praised as a great defensive stock in tough economic conditions. With the market still at record levels, groupthink "logic" now suggests that 3M shares have gotten too expensive and should be sold. The premise is that it's best to own a rival company that has not performed as well in the trailing 12 months. This makes absolutely no sense.
[Read: Profit on Home Retailers]
With 3M shares only 3% away from their 52-week highs, I'm not going to raise an argument that the stock is cheap. Good companies very seldom are. It's not as if 3M's price and/or valuation has diverged from other well-run conglomerates like General Electric (GE) - Get General Electric Company (GE) Report or Honeywell (HON) - Get Honeywell International Inc. (HON) Report, which trade near their 52-week highs. There are no bargains left.
What's more, the recent narrative about "repeated margin weakness" in 3M's business has been exaggerated. Yes, margins haven't been up to the company's historical standards in the past couple of quarters, though management has consistently matched its guidance both on a reported and incremental basis. I believe any notion suggesting that investors should dump this winner only to bet on a "long shot" is misguided, if not entirely bizarre.
I have nothing against taking a profit. That's the whole point of investing. But let it be for a good reason, one that goes beyond exchanging a good company for a bad one. I'm won't deny that there are execution risks with 3M. I grant that last year's 54% stock gains, which are still on the table, might suffer if the company underperforms. Management also has a viable long-term strategy in place. And it's one that can accelerate growth as the global economy continues to improve.

Known for Post-it notes and Scotch tape, investors continue to discount 3M's ability to innovate and operate efficiently. These are qualities driving this company and reasons why these shares never get cheap. It seems the Street sometimes needs Post-it notes to remember that 3M also has strong-performing businesses in areas like healthcare, electronics, energy, safety and so on.
[Read: Top 10 Signs of Identity Theft]
It's true that they are not all growing at a rate that Wall Street would like. )None of the other conglomerates, including Danaher (DHR) - Get Danaher Corporation Report, can make this claim either.) Besides, it's not as if 3M's management is content with its rate of growth. In fact, management has become even more aggressive in areas like research and development, particularly in areas like renewable energy. This makes sense given the recent uptick in the solar industry.
What's more, when you consider the disruption seen in the healthcare industry due to (among other things) regulatory requirements imposed by the Affordable Care Act, there's an opportunity here for 3M to seize some momentum should, say, traditional pharma giants like Johnson & Johnson (JNJ) - Get Johnson & Johnson (JNJ) Report trip up. So although 3M's industrial segment (is its largest by revenue), capture much of the press, this is far from a one-trick-pony.
Thursday, the company will report its fourth-quarter and full-year results. The Street will be looking for earnings-per-share of $1.62 on revenue of $7.71 billion, which would represent a year-over-year revenue increase of 4.3%. Given that 3M's revenue has consistently outperformed its peers, I expect it to come in slightly higher, in the range of 5% to 6%. But even if these number were to come in inline or slightly below, that's not where the value in these shares are.
Management has projected 9% to 11% growth in earnings per share and 20% return on invested capital in the next three years. When you combine this performance with a company that's already producing high-single-digit growth in free-cash-flow and a recent 35% dividend increase, you have a premium brand priced appropriately.
At the time of publication, the author held no positions in any of the stocks mentioned.
Follow @saintssense
This article represents the opinion of a contributor and not necessarily that of TheStreet or its editorial staff.