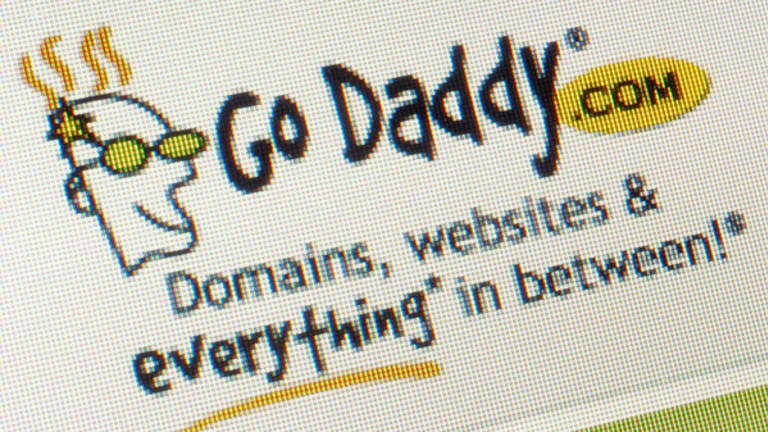 3 Wildly Successful IPOs of 2015 -- It's Still Not Too Late to Jump In
These three stocks have been on a tear since going public, but the party for them is far from over. Here's why you should move now.
The dream is to get in early on an initial public offering, to reap the sort of enormous gains that usually aren't available elsewhere. Investors who miss the boat berate themselves for being too late. But here's the good news: Some post-IPO stocks continue their winning ways for years. You just need to find the right ones.
We bring you three stocks that were on fire right from the start this year and still have huge future potential. They're perfect for investors building a long-term investment plan. Let's take a look at why the party for them is far from over.
BKFS data by YCharts
1. Black Knight Financial Services (BKFS)
Black Knight Financial Services has enjoyed a hot streak. The stock is up 26% since it went public.
Black Knight is controlled by Fidelity National Financial (FNF) - Get Fidelity National Financial, Inc. - FNF Group Report and provides integrated technology, workflow automation, and data and analytics to the highly competitive mortgage industry. The company's third-quarter earnings per share beat analysts' estimates (an encore of its booming second-quarter performance).
The company is expected to post EPS of 95 cents this year, according to analysts' estimates compiled by
. For 2016, analysts expect EPS of $1.06,  accompanied by 7.4% growth in revenue to just over $1 billion.
Based on estimated earnings for the next year, this stock trades at a price-to-earnings ratio of 32. To carry forward this valuation, the company must maintain its premium positioning and operating margin, which is more than of 21% (on a trailing-12-month basis).
Two customers, Wells Fargo and JPMorgan Chase, make up one-quarter of its revenue.
Black Knight Financial Services seems like a safe bet for now, with a steady growth plan for the road ahead. This makes it well suited for the core portfolios of investors with an eye on the big picture.
2. GoDaddy (GDDY) - Get GoDaddy, Inc. Class A Report
Up 18% since its initial public offering, shares of this domain name registration and Web-hosting company has done very well.
The company beat analysts' estimates for its third-quarter bottom line and posted revenue that was better than the company's own forecast. GoDaddy expects fourth-quarter revenue in the range of $421 million to $424 million.
On average, analysts expect GoDaddy will lose 79 cents a share for 2015. In 2016, the company is expected to get into the black, with earnings per share of 6 cents on revenue of $1.83 billion, up 14% year over year, according to Yahoo Finance. Analysts also expect that the company's EPS will grow an average of 22% over the next five years.
GoDaddy has witnessed a healthy growth curve in all its segments, including cloud-based business apps, domain names and Web hosting. Its international divisions are also showing promise, making inroads in dynamic new areas.
Further, the company continues to generate free cash flow (around $65 million in the third quarter). Its long-term targets are low-to-mid-teens organic top-line growth coupled with growth of more than 20% in adjusted earnings before interest, taxes, depreciation and amortization and unlevered mid-20s free cash flow growth. These goals appear to be largely achievable.
Clearly, all of these are welcome signals for the stock and bode well for its performance going forward.
3. Performance Food Group Company (PFGC) - Get Performance Food Group Company Report
The Performance Food Group Company is one of the country's largest food-service distributors. Its stock is up a sweet 20% since its October IPO.
On average, analysts expect Performance Food Group to report EPS of $1.15 in its next fiscal year, which will end in June 2017. That would be 17% growth from the average estimate for EPS of 98 cents for the current fiscal year, which ends in June 2016. Revenue is expected to grow 4.4% to $17.14 billion in the next fiscal year.
With analysts predicting average annual EPS growth of 15% over the next five years, Performance Food Group is an attractive proposition for those interested in investing in the food-service sector.
In its most recent quarter (its first fiscal quarter), the company said: "Adjusted EBITDA as a percentage of gross profit increased 103 basis points to 16.6% versus the prior year period, which reflects selling a more profitable mix of customers and increasing the share of our sales mix in proprietary Performance Brands." 
Trading at 20 times estimated earnings for its next fiscal year, the stock has the same forward P/E as larger rival Sysco, which is growing at a slower rate, as measured by 2016's sales and EPS targets, and expected EPS growthfor the next five years.
Performance Food Group is a rock-solid offering that's definitely a great bet for the long haul.
Speaking of the long haul, do you have enough money saved for retirement? Worried where the money will come from to live with dignity? As I've just explained, stocks like these three IPOs belong in any retirement portfolio, but there are other crucial steps that you must take NOW to ensure a prosperous future. For powerful investment tactics you won't get anywhere else, download a copy of our free special report: Your Ultimate Retirement Guide.
This article is commentary by an independent contributor. At the time of publication, the author held no positions in the stocks mentioned.