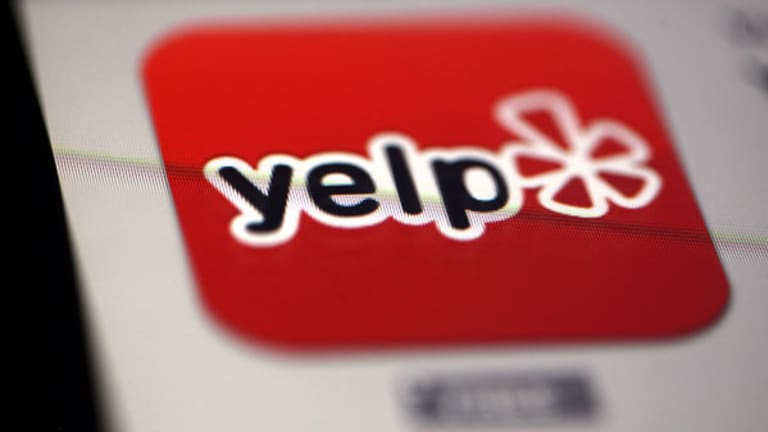 3 Ways Software as a Service is Changing the Game for Small and Medium Businesses
How can small- to medium-sized businesses (SMBs) streamline operations? By turning to easy to use and budget-friendly cloud-based Software as a Service (SaaS) platforms.
NEW YORK (TheStreet) -- What happens when you equip small to medium-sized businesses with high-tech Software as a Service, or SaaS, platforms that were once available only to enterprise-level corporations? They thrive. And their customers thrive, too.
This is a phenomenon that's got marketplace companies such as IAC's (IACI) HomeAdvisor, Yelp (YELP) and HomeAway (AWAY) working on acquisitions of specialized SaaS applications (disclosure: I work at HomeAdvisor). It's likely paving their way for dominance in their respective verticals, too.
Thanks to an increasingly tech-savvy workforce and its widespread adoption of mobile technology, more and more small and medium-sized businesses are turning to cloud-based SaaS platforms to help them manage their operations. In fact, Forbes contributor Louis Columbus cites recent research forecasting that 78% of U.S. small businesses will fully adopt cloud computing by 2020. What's more, pervasive marketplace acquisitions are making SaaS platforms progressively affordable and easy to use. The shared benefit to marketplace providers, small and medium-sized businesses and consumers is significant.
Here's how SaaS is changing the game:
It's leveling the playing field. Most SMBs lack the budget to pay for high-priced business management software, much less the IT staff to support the ongoing operation and management of the software itself. Historically, this is a condition that's left SMBs at a significant disadvantage. But the advent of SaaS has put SMBs on equal footing with the major league players, allowing them to compete with deep-pocketed companies who've long enjoyed scores of in-house resources and an aggressive competitive edge. Yelp provides a good example of what's possible. With its acquisitions of SeatMe and Eat24, the company has shown it's serious about expanding the restaurant markets that OpenTable and GrubHub pioneered.
It's upping the efficiency factor. Dwindling are the days of paper, pen and file administration. Turnkey SaaS solutions help SMBs streamline their businesses - affording them both greater operational flexibility and greater control of administrative functions. Mobile office management tools like mHelpDesk (recently acquired by HomeAdvisor), for example, let home improvement companies manage their schedules, create estimates and invoices, and dispatch and monitor technicians in the field. Similarly, Escapia (acquired by HomeAway) makes it easier for vacation rental management companies to manage property reservations, communications and accounting processes. With specialized SaaS apps such as these, SMBs can effectively manage their businesses from a mobile device anytime, from anywhere, while keeping everything they need in an easily accessible, cloud-based location.
It's inspiring a virtuous success cycle. SaaS is creating a highly principled, highly sensible cycle of success. Consider this: when marketplace companies like HomeAdvisor provide their SMB clients with affordable tools that help them better and more efficiently run their businesses, they're able to provide better and more professional services to their customers. And the better those businesses serve their customers, the more successful they'll be. In turn, those businesses will see greater ROI from their marketing spend, creating more loyal and satisfied participants in the marketplace. Ultimately, SaaS is forging deeper customer relationships and building better businesses. And it's better serving consumers to boot.
So, what does the game-changing nature of SaaS mean for SMBs and the market at large? I predict that efficiency-hungry SMBs will flock increasingly to marketplaces that can offer them a specialized SaaS component. And, because they'll thrive, they'll rely increasingly on these marketplaces to operate. In the end, those marketplaces that have adopted an integrated SaaS component -- marketplaces like HomeAdvisor, Yelp and HomeAway - will further distance themselves from their competition and cement their positions as the "winners" in their respective verticals.
This article is commentary by an independent contributor. At the time of publication, the author held IACI.