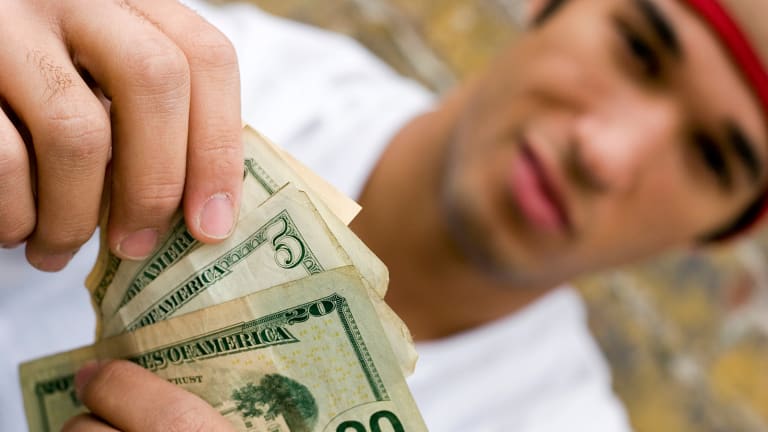 NEW YORK (TheStreet) -- How do you start to build your portfolio when you don't have a lot of money? It's a problem many millennials face.
Millennials have a lower net worth on average than any other working-age generation, as most would expect. But it's surprising just how far behind they are: 50% of adults aged 18 to 34 have a net worth of $10,400 or less, according to the 2013 Federal Reserve Survey of Consumer Finances. Millennial incomes are also surprisingly low. To be included within the 99th percentile, one would have to earn just over $105,000. These numbers encapsulate many problems an average millennial experiences: an improving but still rough job market, student debt, and job consolidation. 
Low net worths and incomes means a rather small range of options for investing for the majority in a generation consisting of 75 million adults. Yet, even with a relatively small amount of money to invest, proper allocation of a young adult's portfolio can mitigate risk and provide income growth into the future.
Consider the average millennial income, about $35,000 annually. There won't be much left over after paying expenses, so how should an individual choose to invest it? Here are three ways to consider.
Many advisors point to DRIPS, or dividend reinvestment plans, as a way to directly purchase small quantities of stock from a company, reinvest the dividends, and slowly grow the value of assets held. 
ETF's, or exchange traded funds, balance risk better than DRIPS and still allow for significant growth to occur over time. Many ETF's, which track various indexes and sectors, also pay dividends, which quickly gives the investor an additional source of potential income. Low expenses, no minimums, and the ability to easily reinvest make these funds very attractive to younger investors.
As income increases and liquidity becomes less of an issue, many investors enjoy the ease of Target Date Funds. Simply select a target date for the fund and it automatically reallocates positions to minimize risk as the fund matures. The downside of these Target Date Funds, many unfortunately charge high fees.
But what about the millennial who has a bit more to invest, say one who earns $75,000 a year. That level of income would put her in the 95th percentile of the generation. These millennials should, at minimum, match their employers' contributions to their 401k -- should they offer matching -- and fund a Roth IRA every year. Keep in mind this is not a threshold, as retirement saving should occur at all income levels.
In addition to properly saving for retirement, these individuals should hold a portfolio that manages risk adequately: a wide variety of stock positions, a handful of bonds, and at least a few unique funds.
This article is commentary by an independent contributor. At the time of publication, the author held no positions in the stocks mentioned.