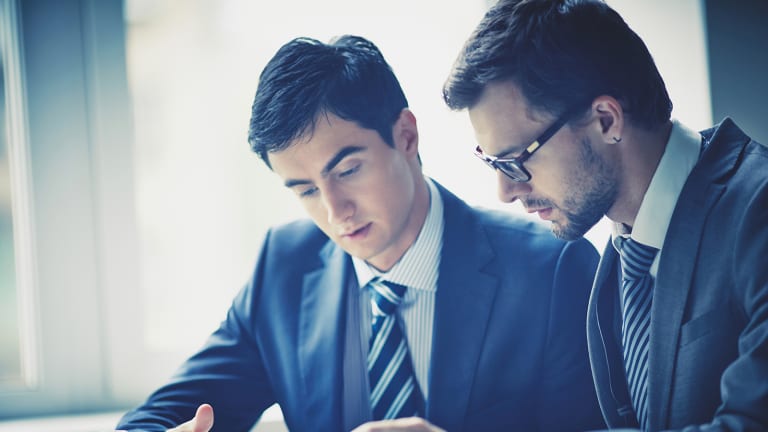 3 Ways Broker Dealers Can Weather Economic Downturns
Broker dealers should scrutinize their operations and expenses and invest in technology that can help boost efficiency.
Broker-dealers are intimately aware of the fluctuating business cycle, but too few have taken steps to strengthen their position in the event of an economic downturn. A recent FINRAanalysis of 43 broker-dealers found that six didn't have the appropriate risk management protocols in place to weather a liquidity crisis.
Liquidity only represents one of many threats to brokerages, however, and firms must do more to mitigate risk across all avenues. Few broker-dealers in the middle market take back-office expenses seriously, suffering from a lack of visibility around their execution costs as well as an inability to trim fat from operating costs.
Businesses riddled with inefficiencies are often the first to buckle during an economic downturn. Investing in ongoing efforts to keep expenses down -- rather than last-ditch attempts to remain afloat during a crisis -- is the surest way to safeguard a firm's stability.
Visibility and Communication
For most broker-dealers, the greatest threat is not a looming liquidity crisis, but consistent revenue drainage through undifferentiated services and poor execution. When the next recession inevitably hits, firms need to separate themselves from other brokerages in terms of research, or proficiencies in execution, and provide visibility into execution costs as part of proactive client communication.
The key to brokerage longevity is being able to clearly articulate an execution strategy and do it better, faster and cheaper than others. Many broker-dealers get by with a 50,000-foot view of their trade activity, but this will come crashing down at the next recession for firms without real-time, granular insights.
Maintaining transparency is about more than good publicity and regulatory reporting; rather, it verifies your firm's expertise and professionalism. When broker-dealers are able to communicate their execution proficiencies and cost structures, clients are more confident in their ability to survive downturns. Not only does this help a firm retain clients, but it also provides a considerable edge over less-prepared competitors.

Fee Management
The first step in building financial resilience is to move beyond roughly estimating regulatory and execution fees to embrace a more precise model. More than a dozen execution or trade issues can impact the final cost of a trade, and too many firms fail to track and accurately charge back or cover execution fees. Without precisely measuring expenses, a firm risks losing money on each trade or erroneously charging clients and driving them to the competition.
At the same time, a firm should verify the accuracy of execution invoices. Exchanges are far from infallible: In fact, invoice overcharging regularly goes undisputed. Brokerages that don't scrutinize their invoices may never have a true read on their revenues.
Beyond simply reacting to costs, firms must also leverage information about execution fees to plan strategically. For example, organizations can use information about client activity and execution fee schedules to identify the most profitable order routing strategies, or pinpoint brokers who regularly execute trades with suboptimal routing. Brokerages that take advantage of volume trading discounts to boost profitability and better serve clients when the economy is stable will be better insulated when the markets take a turn.
Ongoing Preparedness
Broker-dealers can't wait until a full-blown financial meltdown to get their act together; staying viable in a challenging economy requires forethought and advance planning. Organizations should invest in technology to measure best execution costs (or perform Transaction Cost Analyses), provide rich client feedback on execution strategies, and better calculate actual execution fees -- which creates an avenue for stronger cost forecasting, trade routing and client billing as well as exchange invoice verification.
The drive for efficiency is an ongoing battle, but firms can take steps now to improve execution, minimize their operational costs and fortify their financial security. By adopting a cost-centric approach, a firm can reinvest in valuable client support services -- like data or research tools -- ensuring a firm's position and relationships aren't compromised the next time the business cycle turns sour.
This article is commentary by an independent contributor. At the time of publication, the author held no positions in the stocks mentioned.