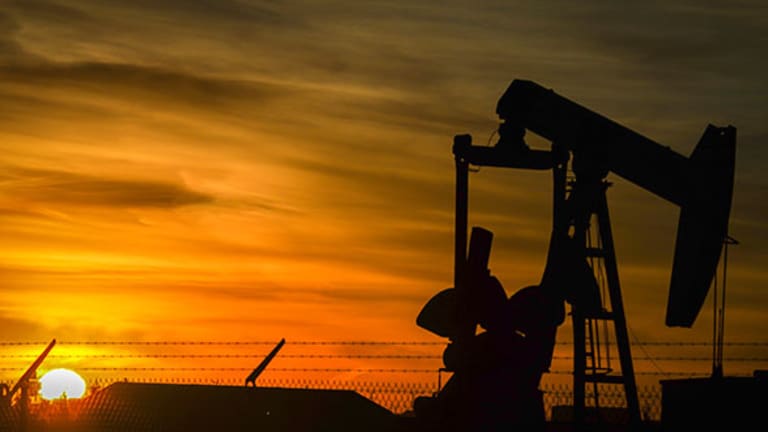 3 Ultra-Safe Master Limited Partnerships to Own
With the worst of the energy markets likely past, the timing could be perfect to buy steady, income-producing MLPs.
NEW YORK (TheStreet) -- It's been a good time to sell Master Limited Partnerships given the heightened risk in the energy sector, a result of declining oil prices. Clearly, the entire energy sector has taken a huge hit. But it may now also be a good time to buy. 
To be sure, one of the hardest things to do as an investor is buy into a sector that has just been devastated. There is no telling exactly when the Saudi oil ministers will discontinue flooding the market with oil to drive prices down. But recent events suggest that may be nearing an end. Certain MLPs that are currently oversold and ripe for a rebound.
Last month oil dropped below $40/barrel for a few days, with many analysts predicting it would go all the way to $30 before leveling off. That didn't happen, and recently oil has been trading above $45. More good news for oil stocks: The U.S. Energy Information Administration reported that a crude oil inventory declined by 2.1 million barrels last week, suggesting supply is now on the wane.
If so, then it won't be long until some of the better managed MLPs reverse course.
As mentioned in this report on top MLP opportunities, midstream MLPs involved in the transportation and storage of crude oil and natural gas stand to benefit the most. That's because the majority of their income is in the form of fixed fee contracts based on volume. As rising oil prices encourage their upstream cousins in the exploration and production business to turn the spigots back on, here are three companies that should be among the first to see a spike in revenue.

1. Magellan Midstream Partners (MMP) - Get Free Report
The leading shipper of refined fuels got 68% of its cash flow last year from this steady, long-term business with built-in fee increases tied to inflation. Crude pipelines linking major Texas producers with demand centers delivered another 23% of the cash, much of it also tied to multi-year contracts with fixed commitments. In all, Magellan says only some 15% of its business has direct commodity exposure, and the partnership increased annual profit guidance when it reported quarterly results earlier this month. The annualized yield is 4.4% based on a distribution that recently increased 16% year over year, with a 30% cushion of surplus coverage. Magellan is committed to increasing its payout 15% this year and at least 10% in 2016. As the owner of its general partner, Magellan doesn't have to pay out general partner incentives like MLPs run by corporate sponsors.
ETE
data by
2. Energy Transfer Equity (ETE)
The fast-growing general partner overseeing what is now a huge and successful midstream family has benefited from adept acquisitions. It's also secured much of the long-term upside from growth at affiliated partnerships. Rival Williams (WMB) - Get Free Report  has so far resisted Energy Transfer Equity's merger offer, but with midstream assets in a deep slump, founder Kelcy Warren won't suffer from a shortage of alternative targets. Energy Transfer Equity has just increased its distribution 39% year over year and now yields 3.8%, while its main affiliate, Energy Transfer Partners (ETP) , is offering an 8.7% yield and 8% annualized distribution growth despite the drain of Energy Transfer Equity's incentives. Though Energy Transfer Equity's unit price is down 20% from a June 15 record high, it's still at levels first reached in June 2014. This is an impressive show of resilience and outperformance.
data by
3. Enterprise Products Partners (EPD) - Get Free Report
The largest and most conservatively managed MLP, Enterprise has been badly hurt of late by its very size amid widespread midstream selling, as well as by its limited exposure to the slumping price of natural gas liquids (NGL). But its NGL pipelines, fractionators and port terminals along the Gulf Coast would be impossible to replicate, and it's the essential midstream processor many drillers simply couldn't do without. The yield is now up to 5.5%, and though the distribution is growing more slowly than those of the most comparable rivals, it's protected by a superior cushion of surplus cash flow. That means that the yield and growth can be maintained even if the slump lasts years.
This article is commentary by an independent contributor. At the time of publication, the author held no positions in the stocks mentioned.