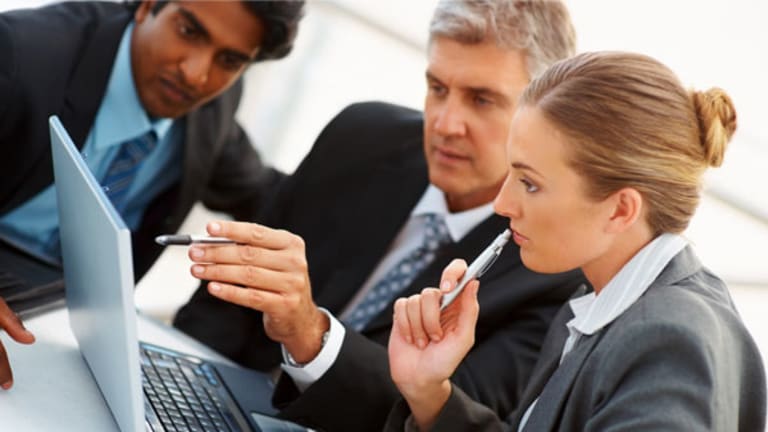 3 Tips to Make Thanksgiving Memorable
Here are some suggestions to make Thanksgiving memorable when families are apart.
The following commentary comes from an independent investor or market observer as part of TheStreet's guest contributor program, which is separate from the company's news coverage.
NEW YORK (
) -- Disappointment over finances and canceled holiday plans must not weaken our spirits.
Remind yourself that change is inevitable and constant. Create new beloved traditions based on present reality.
Q: My 10-year-old son and wife and myself traditionally fly from Boston to Los Angeles to celebrate Thanksgiving with my wife's family. This year I cannot afford the trip. The family is disappointed because they are use to celebrating the holiday with many cousins and also enjoying the california weather. Any suggestions to make the holiday work?
Plans are different for many of us this year. Take solace - you are not alone!
Despite California being out of the picture, I have no doubt your families' time together can and will be memorable.
Here are my tips:
1. Don't let your kid live in his disappointment.
Have your son take ownership over this year's "home for the holiday" holiday.Remember new traditions feel special when they have a personal flare!
With this spirit in mind, encourage your son to use his imagination and take part in the planning of the celebrations.
It will distract him from the missed California trip, and make him feel more in control.
Consider this year a respite from the norm. An invitation to be innovative.
2. We take the word family for granted.
The word family is often used negatively. We mock our over-bearing aunt, aggressive sister, annoying cousin, et. al.
However, there are so many fellow Americans who have no family to complain about. They would love the luxury of glibness.
Look around your community and you will see those that are lonely and struggling to find connection. Include them in any part of your celebration, and you will gain everything.
3. You won't be good for anyone else if you are not good to yourself.
Cool down that hectic, holiday runaround by remaining mindful of your mental and physical wellbeing.
Remember to actually get some rest, eat well but not recklessly, and take time to laugh. Relish in the luxury of time by taking quiet moments of bliss whenever possible.
In this competitive, 24/7 world most of us live in, these times are few and far between.
Have a great time with your family.
Thank you folks for continuing to read "Ask Noah."
Your questions and observations this year have been inspirational.
Wishing everyone a very Happy Thanksgiving filled with love.
Have a profitable and peaceful week,
Noah