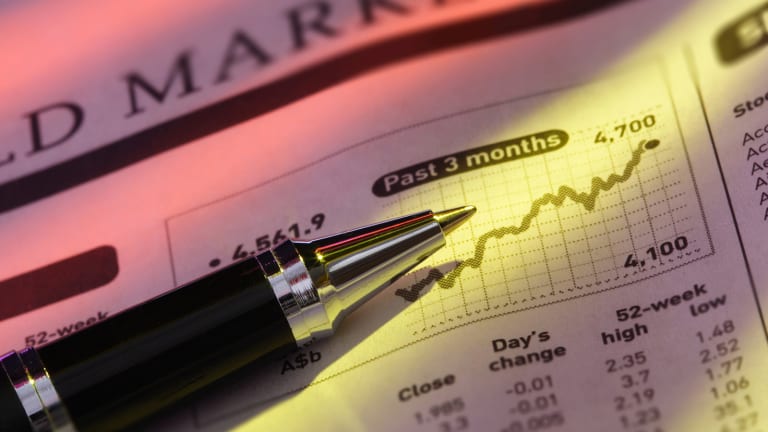 3 Things You Need to Know as a Shareholder About Proxy Access
If you're an investor and you don't know about the issues surrounding proxy access this year, you should read this immediately.
If you're an investor and you don't know about the issues surrounding proxy access this year, you should read this immediately.
NEW YORK (TheStreet) -- Proxy access -- granting certain shareholders the right to include their own nominees to the board of directors in the proxy materials sent out to all shareholders -- is back in the news and on the agenda for many U.S. public companies.
According to Holly J. Gregory, a corporate governance lawyer and partner at Sidley Austin LLP (NYC), such "shareholder activism" has significantly increased over the past three years, and the trend is likely to continue. "By obtaining proxy access," Gregory wrote in a recent report, "activists and other shareholders will have an additional weapon in their arsenal to influence board decisions."
While proxy access has been a salient issue for the past few years, there are two reasons that point to 2015 being a pivotal year: a record number of shareholder proxy access proposals; and more boards of directors proactively considering (and often modifying) their companies' proxy access regulations.
Some of the most noteworthy developments in this arena:
Last year, New York City Comptroller Scott M. Stringer (who oversees pension funds with assets of $165.5 billion) launched a campaign to let shareholders propose directors at 75 companies. As reported by The Wall Street Journal, "The city's resolutions already have passed 41 of 53 concerns, including Priceline and Marathon." 
The support of major investment groups, such as TIAA-CREF and their industry group, the Council of Institutional Investors (CII), has clearly added momentum to the proxy access movement. 
This year, Holland notes, the SEC removed "a key defense in the form of no-action relief in situations in which a company intends to put forward its own competing proposal." 
Proxy advisor policies that discourage other efforts to defend against proxy access proposals have also contributed to the trend. 
As an investor, here are three takeaway points you need to know:
1. Proxy access is an escalating trend. More than 58% of 84 access resolutions have won majority support, according to Institutional Shareholder Services, a proxy-advisory firm. About 5% of companies in the S&P 500 index now have adopted or are committed to proxy access, ISS estimates.
2. The Council of Institutional Investors (CII) -- which represents 118 pension funds and endowments with over $3 trillion in assets -- is trying to remove various corporate bylaws that effectively restrict or prevent proxy-access mandates, such as requiring investors to own at least 5% of a company's stock before they can nominate directors, or limiting the number of share-holders who can aggregate their holdings in order to meet the ownership requirement.
3. It remains to be seen to be seen what impact proxy access will have on corporate governance. An elected proxy access director will owe the same fiduciary duties as the other directors, although some may perceive proxy access directors as having greater allegiance to the nominating shareholder's interests. For that reason, notes Gregory, there may be a greater risk that the proxy access director is viewed by the rest of the board as an outsider -- or even an adversary.
Concerns about how proxy access may impact a company's performance in general include:
A higher risk of disagreement among directors may lead to a greater risk of legal challenges -- or board dysfunction. 
Special interest shareholders could coordinate to initiate a proxy-access action without the other shareholders realizing the potential or risks of such joint action. 
Proxy access can incur additional costs and distractions without necessarily building the company's value or enhancing board performance.
"The big unknown here is: How will proxy access be used? Which companies will be targeted for proxy access nominees? In deciding which companies would receive its proxy access proposal, the Comptroller's office targeted companies with purportedly weak track records on board diversity, climate change, and say-on-pay," said Yafit Cohen of Simpson Thacher & Bartlett LLP, a New York-based law firm.
This article is commentary by an independent contributor. At the time of publication, the author held TK positions in the stocks mentioned.