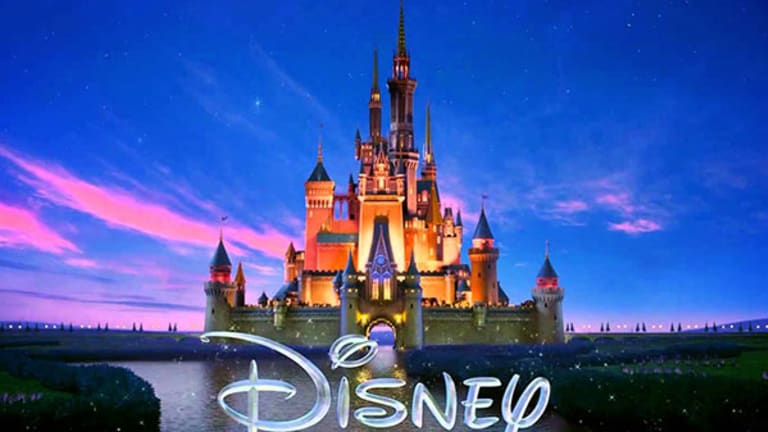 3 Terrorism-Punished Travel Stocks That Will Come Roaring Back
A travel warning last week from the U.S. State Department cast a pall on otherwise healthy travel-related stocks that should outperform in 2016. Here are the three best.
As President Franklin D. Roosevelt famously said in 1933: "The only thing we have to fear is fear itself." Ask yourself: Although we face many challenges today, are they as bad as they were during the nadir of the Great Depression? Certainly not. America survived the Depression (and then World War II) just fine, thank you.
So, as you get beaten over the head every day by breathless cable news anchors, remember: Fear is your enemy, especially when it comes to investing.
Below, we examine three inherently strong travel stocks that are undervalued in large part because of overseas violence. They're good bets for growth in 2016 and beyond, making them well suited for long-term core portfolios.
This holiday season, fear unfortunately has taken center stage. In an official "travel warning" last Tuesday, the U.S. State Department advised travelers that groups including the Islamic State, al Qaeda and Boko Haram are plotting terrorist attacks, and that Americans should be especially vigilant during the peak travel times of November and December.
The State Department was doing its job properly, but the announcement has unfairly weighed on travel-related stocks. And that's a shame, because on the very same day, the U.S. Commerce Department reported revised U.S. gross domestic product growth for the third quarter, boosting it to a respectable 2.1% clip. That should have been a positive catalyst for the travel industry.
Now's the time to buy unduly punished travel stocks. To be sure, terrorism is a very real and enduring threat, but by the same token, consumers are feeling wealthier and they're intent on getting a move on. Let's take a closer look at three main beneficiaries of consumers' irrepressible wanderlust.
1. Walt Disney (DIS) - Get Free Report
Disney boasts several strengths that most media companies would envy; chief among them is diversity. The company operates in a wide range of businesses, including theme parks, TV stations, retail stores and cruise lines. Most of these entities are interconnected for synergies that throw off high profit margins.
The company's biggest source of revenue (45% in the latest quarter) derives from the media networks division, which owns the ABC television network and several popular cable channels, including ESPN, ABC Family, the Disney Channel and A&E.
What's more, Disney owns the rights to some of the most beloved and popular films in cinematic history, constituting a portfolio of intellectual property that will continue generating revenue for decades to come.
Disney is one of the few old-line media companies innovative enough to successfully survive the challenges of the digital age, a leadership position that only gets stronger with each hit movie or new franchise.
In the coming months, Disney's parks division should continue to perform well. Also encouraging is the company's impending Star Wars blockbuster, due for release next month.
Disney stock is up 22% year to date. The stock's trailing 12-month price-to-earnings ratio stands at 23.5, roughly in line with its industry but a good value considering its growth prospects. The company's expected five-year price/earnings to growth (PEG) ratio is 1.56, compared to 1.38 for its industry.
When the new Star Wars extravaganza hits the silver screen in December, the State Department's warnings will be forgotten, and the stock should resume its upward trajectory. Disney is a "buy-and-hold forever" stock that has earned a place in your long-term growth strategy.
MPEL data by YCharts
2. Melco Crown Entertainmentundefined
Fueled by the Chinese infatuation with games of chance, the Chinese special administrative region of Macau has burgeoned into a gambling Mecca seven times the size of Las Vegas when measured by annual revenue. From 2009 to 2014, the compound annual growth rate of gambling in China reached 20.5%, fueled by a massive influx of foreign tourists, according to one research report.
Melco is smack dab in the center of China's gambling craze. Melco owns and develops a string of casinos and resorts in Macau in southeast China. Meanwhile, global economic growth is on track, albeit tepidly. But middle classes continue to rise.
A great way to profit from the newly affluent consumers in emerging markets is by investing in gambling in Asia. The region is home to increasingly affluent consumers who are bitten by the gambling bug.
Melco opened a gargantuan casino dubbed "City of Dreams" in 2009 and another ambitious casino complex, "Macau Studio City," was completed this year. The company also possesses coveted properties along the popular Cotai Strip.
The barriers to entry in these markets are extremely high, which cushions Melco from competing casino companies and gives it the latitude to tap expansion opportunities at its own pace and as it sees fit.
The company has plowed considerable resources into new facilities and expansion, which should soon bear fruit. Moreover, Asian growth is on the upswing this holiday season, another tailwind that should propel the stock.
That said, the stock is down 35% year to date, due to a slowdown in emerging markets. But on average, analysts expect to see this company improve its earnings per share to 57 cents in 2016 from 36 cents this year, according to Yahoo Finance. That's a 58% increase.
WYN data by YCharts
3. Wyndham Worldwide (WYN)
As the global economic recovery gains traction and tourism accelerates, entrenched companies in the hospitality industry should do well. A quite hospitable investment for the long journey is the world's largest and most diverse hotel operator with roughly 7,500 hotels around the globe.
Wyndham Worldwide is the biggest player in the hospitality industry (although the planned Marriott International/Starwood merger will create a larger hotel company), and its stock is trading at a surprisingly good value now.
Wyndham Worldwide provides a wide range of hospitality services and products to individual and business customers around the world. The parent company's iconic brand names should be familiar to any vacationer or business road warrior: Wyndham Hotels and Resorts, Ramada, Days Inn, Super 8, Howard Johnson and more.
Wyndham Worldwide's vast network of integrated hotel chains affords the company economies of scale and global efficiencies. Moreover, the company's diversity of offerings helps reduce its reliance on any single consumer sector; the company's hotels have something to offer for budget and upscale travelers and everyone in between. The company's portfolio of famous brands has generated deep-seated customer loyalty and name recognition.
Rising consumer and business confidence is creating a concomitant rise of tourism and corporate travel. At the same time, the aviation sector is in the midst of resurgence, as passenger demand grows more robust.
The precipitous drop in the price of energy over the past year is another boon for the hospitality industry because it makes gasoline cheaper, consumers feel wealthier and air travel more affordable. Managers are loosening their pursue strings and sending their people on trips again, while strong jobs generation and economic good times are making people more prone to go on vacation.
Wyndam Worldwide stock is now down 11% year to date. The stock's trailing price-to-earnings ratio is 16.5, a bargain compared to the trailing P/E of 23.9 for the overall industry and 23.4 for major rival Marriott International. Wyndham's stock also looks cheap in light of its price/earnings to growth ratio (based on estimated earnings for the next five years), which is 1.16. 
Speaking of fear, are you afraid of running out of money in retirement? Are you making the right investment moves for your retirement, or are you blowing it by making all-too-common money mistakes? There are crucial steps that you should be taking now, to build wealth over the long haul. To find out whether you'll have enough money in your later years, download our free report: Your Ultimate Retirement Guide.
John Persinos is editorial manager and investment analyst at Investing Daily. At the time of publication, the author held no positions in the stocks mentioned.