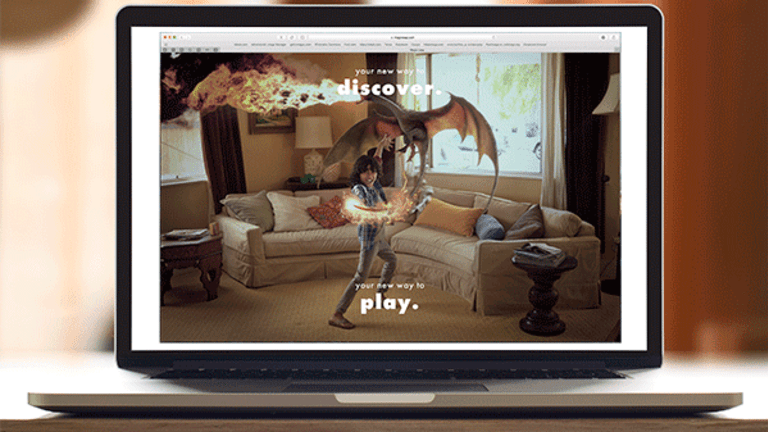 3 Successful Start-Ups That Shun the Spotlight
Mixed Leap, Palentir and Moderna Therapeutics have raised huge amounts of capital in their funding rounds.
Although many multibillion-dollar startups have willingly grabbed the spotlight, a handful of other successful newcomers have chosen to operate at a lower profile.

These publicity-shy companies have raised a huge amount of capital from major venture capitalist firms, foundations and large, more established corporations within their industries. It's difficult to determine which ones will continue to thrive and potentially file a public offering. 
But below you'll find three such companies that are worth watching.
1. Magic Leap
Industry: Mixed Reality Technology
Magic Leap's augmented reality software allows people to interact with the world like never before. Its startling synthetic, digital images intermix with real spaces. Investors' commitment to the firm underscores their confidence in its technology. 
Headquartered in Dania Beach, Fla., Magic Leap has raised about $1.4 billion so far and is growing fast. In February it received $793.5 million in a Series C round of funding that was led by Alibaba. In the wake of that round, Magic Leap's valuation reportedly increased to $4.5 billion.
Some of the other investors in Magic Leap include Alphabet'sGoogle, Qualcomm, Andreessen Horowitz and Kleiner Perkins. Google invested about $542 million in October, 2014, which was considered to be the biggest virtual or augmented reality funding deal at the time.
Alphabet is a holding inJim Cramer's Action Alerts PLUS Charitable Trust Portfolio. See how Cramerrates the stock here. Want to be alerted before Cramer buys or sellsGOOGL?Learn more now.
In April, Magic Leap acquired an Israeli cybersecurity company, NorthBit.
To be sure, Magic Leap has competitors. 
However, at a session of Reddit'sAsk Me Anything, the founder of Magic Leap, Rony Abovitz, said that the experience his products offer is unmatched. "At Magic Leap we created a digital light-field signal technology that respects the biology of the human eye-brain system in a profound and safe way -- and the experience is awesome -- and unlike anything you have ever seen before (except for the real world)."
2. Palantir Technologies
Industry: Data-Mining
Palo Alto, Calif.-based Palantir Technologies has a net worth of $20 billion.
The big data company received money from the CIA more than a decade ago. Its clients include the FBI and National Security Agency. But in early May, BuzzFeed reported that the start-up had lost some of its blue-chip clients, including Coca-Cola, American Express and Nasdaq and even recorded revenue that was a fraction of its customer bookings.
Palantir enables government and commercial organizations to prevent and defend against cyberattacks and protect sensitive information from being misused. It has so far raised $2.01 billion from 13 investors.
In its funding round in July, 2015, Palantir raised about $555 million. According to a recent filing with the Securities and Exchange Commission, the company quietly raised another $20 million. TechCrunch notes that the date of first sale on this round was Nov. 8 and that the money came from one unidentified backer.
Palantir's co-founder and chairman of the board is Peter Thiel, an early investor in Facebook and primary backer of PayPal. Thiel made headlines earlier this year for providing financial support to former professional wrestler Hulk Hogan in his invasion-of-privacy suit against the online gossip website Gawker. He was hotly criticized by many in the technology sector for giving Donald Trump's presidential campaign $1.25 million.
Facebook is a holding inJim Cramer's Action Alerts PLUS Charitable Trust Portfolio. See how Cramerrates the stock here. Want to be alerted before Cramer buys or sellsFB?Learn more now.
Palantir has not been without its problems. 
The U.S. Department of Labor sued Palentir for allegedly discriminating against Asian job applicants. Denying the allegations. the company responded that a quarter of the company's workforce was Asian. But the suit could adversely affect current contracts and future business for Palantir since the DOL can request cancellation of Palantir's federal contracts and bar it from receiving future ones.
3. Moderna Therapeutics
Industry: Biotech
The 6-year-old clinical-stage biotech firm Moderna Therapeutics has pioneered RNA technology that stimulates a patient's cells to produce proteins and antibodies that fight disease. The company has ample funding but has also stirred controversy.
According to a recent report, the company has published no data supporting the effectiveness of its technology. The report found that over the past four years, at least a dozen top executives, including heads of finance, technology and manufacturing, have resigned.
Still, the company has raised close to $1.15 billion in its five rounds of funding. According to a recent regulatory filing, Moderna Therapeutics is seeking $600 million in fresh equity and has already sold shares worth $451.4 million to 72 unspecified investors.
The initial grant of $20 million to Moderna came from the Bill and Melinda Gates Foundation and was intended to develop a combination of mRNA-based antibody therapeutics to help prevent HIV.
Moderna Therapeutics has teamed up externally with established pharmaceutical names such as Merck and AstraZeneca. It plans on building a $110 million plant million plant in Norwood with bigger facilities that will host a number of manufacturing and operational functions.
The company is also in the process of integrating and coordinating cloud-based IT systems to manage the complex planning and execution of its mRNA pipeline scale-up at every development stage.
This article is commentary by an independent contributor. At the time of publication, the author held no positions in the stocks mentioned.