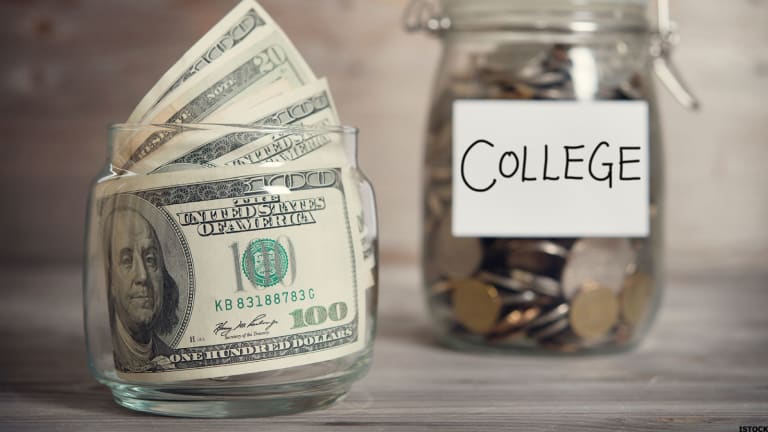 3 Stocks for College Students
Investing in your future can extend beyond paying attention in class. Here are three good investment opportunities for college students.
If you're in college, you've probably heard something along the lines of, "The best investment you can make in college is in yourself." A college education increases a student's job prospects.
Setting yourself up for a good job down the road is one of the best decisions you'll make, even if it doesn't pay off immediately. But it doesn't mean you should neglect traditional investing through the stock market.
Money might be tight in college, and student loans loom, but if you can find a way, making responsible investments can pay off. 
Of course, you shouldn't rush and make risky decisions.
But the sooner an investment is made, the better. That means that the sooner you begin investing, the more opportunities there are for your money to increase. Assuming an average market return of 7%, in nine years the money invested will double.
In the short term, gains are also possible. Just as important is the knowledge you gain from investing for the first time. You'll develop an understanding of how the market works that will benefit you for the rest of your life.
With those benefits in mind, here are three companies that are worth investing in if you're a college student.
General Electric (GE) - Get Free Report
If your grandparents invested in the stock market, at all, odds are they own shares of General Electric. This blue chip stock has been around for decades, and while the conglomerate isn't the most exciting stock, it's one of those safe picks that could fit in most people's portfolios.
Since the bad days of 2009 when the market tanked, GE has been slowly reinventing itself, and investors approve of its efforts. The company has been selling off pieces that don't line up with industrial production. GE sold off its stake in the channel NBC and recently sold off its troubled financial division, which was a big headache when the economy collapsed.
All this means that GE has been able to adapt to the times, making its stock a safe bet. An additional bonus is its generous dividend that represents a 3.2% gain annually.
Target (TGT) - Get Free Report
Owning shares in a company where you're a customer is an interesting experience, as you tend to look at the company a whole new way afterwards. Retail stocks are a little volatile, as they're especially sensitive to the economy and are still dealing with the growth of online shopping.
Target isn't immune to those struggles, but it has been a dependable stock with a dividend of nearly 3%. The company is making a big push online that has separated it from its bricks-and-mortar rivals. The move makes sense, as its online business has grown by 30% in the previous fiscal year. The company responded to a trend as more customers move from physical stores to online shopping. This makes Target a good pick, provided you can stomach a little volatility.
Ford (F) - Get Free Report
Speaking of volatility, the auto industry has plenty. Of all the major companies, Ford seems to be on the best path in terms of understanding markets and trends. While it doesn't have the outrageous growth of Tesla (TSLA), it has a lot of upside and is a reliable pick.
In the past decade, Ford has been changing its offerings to fit what consumers want. Fuel efficiency is way up, and it is offering cars at all different price ranges. On top of that, its trucks are the most popular in the U.S. Another benefit that's rarely talked about is the intense brand loyalty that its customers have. Partly because it has remained largely scandal-free, Ford has had the highest brand loyalty in the auto industry for the past five years.
A Word of Advice
Before investing, determine how much money you'll be able to lose without impacting your future. The market can be volatile, and losses are possible. Another thing to consider is when and how much you'll be paying for student loans. If you know you'll be stuck with high interest rates in the near future, strongly consider whether investing in the stock market is right for you.
This article is commentary by an independent contributor. At the time of publication, the author held no positions in the stocks mentioned.