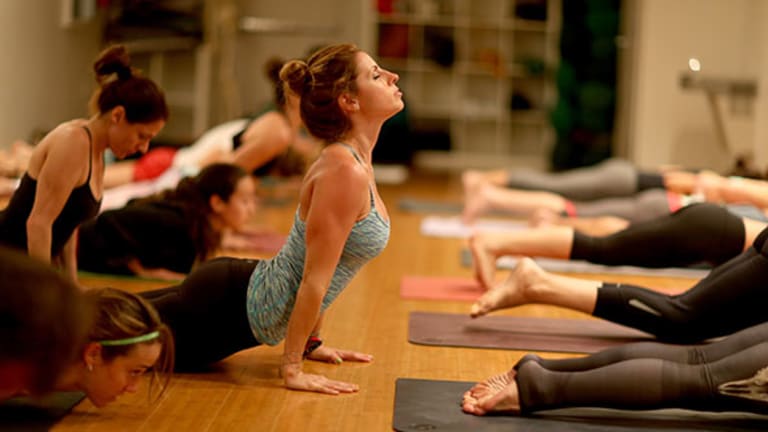 Editors' pick: Originally published Jan. 21.
The one-two punch of a stock market downturn that's stoking U.S. recession fears and a sub-par holiday shopping season has walloped many retail stocks.
The SPDR S&P Retail ETF (XRT) - Get SPDR S&P Retail ETF Report has nosedived about 14% in the past three months, almost twice the drop in the broader S&P 500. Retailers such as department storeMacy's (M) - Get Macy's Inc Report and home goods retailer The Container Store (TCS) - Get The Container Store Group, Inc. Report have warned in recent weeks of sluggish consumer spending. The dreary news from some of these big-name retailers comes despite a strengthening in the U.S. labor market late in 2015.
Meantime, economic data to support the mass sell-off in retailers has not been too difficult to find.
The government reported that overall retail sales fell 0.1% in December compared to November and were up just 2.2% from December 2014. For the entire year, retail sales only increased 2.1% from 2014, the smallest annual increase since 2009. The National Retail Federation shared that holiday sales in 2015 increased 3% from the previous year to $626 billion, compared to its forecast for 3.7% growth.
But not all retail stocks have been swept into the doom and gloom that has become pervasive in the sector. TheStreet takes a look at three retail stocks that have managed to outperform the S&P 500 in the past three months. Their results indicate that these may be the retailers to own for what could be a choppy consumer spending environment in 2016.

1. Lululemon (LULU) - Get Lululemon Athletica Inc (LULU) Report
Cautious consumers didn't load up on winter clothing during the holidays amid the warmer than normal temperatures in many parts of the country. In fact, consumers didn't buy a ton of apparel in 2015 altogether, instead choosing to spend on experiences such as cruise vacations and home improvement items.
But consumers did have a desire to buy a good amount of pricey athletic clothes toward the end of last year. One company in particular stood out from the pack.
Lululemon announced on Jan. 11 that fourth quarter comparable store sales rose by a high-single digit percentage. Previously, the company saw a mid-single digit percentage increase in sales for the holidays. Earnings are seen in a range of 78 cents to 80 cents a share, above prior guidance of 75 cents to 78 cents a share.
"We had a very successful holiday season driven by strong execution in stores and online during the key holiday weeks -- sales for the fourth quarter are exceeding expectations and gross margin rates and expenses remain in line with prior guidance," said Lululemon CEO Laurent Potdevin in a statement.
The ability of Lululemon to drive a better-than-expected holiday season against a backdrop of overall tepid spending by consumers bodes well for its fortunes this spring. In effect, it offers a sign the company's merchandise is resonating with finicky consumers. And the market seems to be well aware of that possibility. Shares of Lululemon have rocketed 7.6% in the past three months.

2. TJ Maxx (TJX) - Get TJX Companies Inc Report
If the stock market's decline is predicting a turbulent U.S. economy for later this year, rest assured that people will be scouring for deals on apparel and shoes in the summer and fall. TJ Maxx, which operates Marshalls and HomeGoods, is usually the best place for a deal.
The company already had quite a bit of momentum going into the holiday season.
Same-store sales for Marmaxx, which consists of of TJ Maxx and Marshalls, and HomeGoods rose a solid 3% and 6%, respectively, in the third quarter. Those results outperformed the results seen at rivals such as Kohl's (KSS) - Get Kohl's Corporation (KSS) Report (1% same-store sales increase) and Macy's (3.6% same-store sales decline). "As to the fourth quarter, we are pleased to see that traffic continues to be up," pointed out TJ Maxx chairman and CEO Carol Meyrowitz in a Nov. 17 statement.
TJ Maxx shares have only fallen 6.5% in the past three months compared to the 7.9% drop for the S&P 500.

3. Dollar Tree (DLTR) - Get Dollar Tree, Inc. Report
The plunge in crude oil prices has sent gas prices spiraling lower across the country. Gas prices in the U.S. are averaging $1.889 today, down over 17 cents from last year's average of $2.061, according to GasBuddy. Recently, Michigan was the first state to have gas under $1 a gallon at a station in about a decade, says GasBuddy.
With gas prices on the wane, a dollar store such as Dollar Tree could have a big year due to greater spending power on the part of its low-income consumers. Results could be especially robust as execs continue to improve the fundamentals of its Family Dollar acquisition, which it completed in July 2015. Shares of Dollar Tree have zoomed about 18% in the past three months.