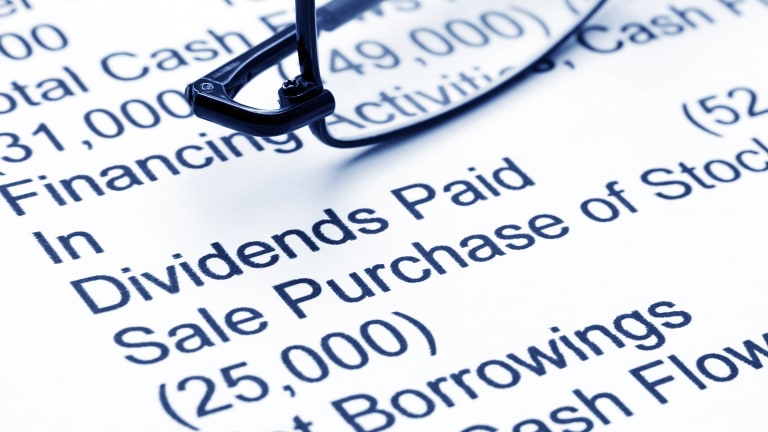 3 Reliable, High-Yielding Utility Funds for a Fraught New Year
2016 promises to be a turbulent and uncertain time. Protect your investment money with these 'defensive growth' utility funds.
Editors' Pick: Originally published Dec. 29.
Free-falling energy prices, Federal Reserve tightening, a flat-lining stock market -- all indicate a highly volatile and uncertain year ahead. Even billionaire "Masters of the Universe" known for their investment acumen, such as Warren Buffett, David Einhorn and William Ackman, have underperformed in today's swooning markets. What's a risk-averse conservative investor to do?
One sector with a track record of withstanding market turmoil is the utility sector. Utility stocks typically are conservative, low-beta, and income generating. They're the type of stable, long-term investments that belong in your dividend portfolio.
However, the conventional wisdom is that rate-sensitive investments such as utility stocks get hammered when interest rates are rising. The reasoning is that utilities must borrow large sums of money for capital expenditures. As rates go up, their rising cost of capital weighs on share prices. In addition, safer interest-rate pegged investments such as U.S. Treasuries become more enticing from a risk-reward calculation. And it's true, not only has the Federal Reserve hiked rates this month for the first time since 2006, but indications are mounting that Janet Yellen isn't done tightening the money spigot.
But as usual, the conventional wisdom is flawed. The key is to find utility investments with sufficient diversity to withstand a higher-rate environment. As we head into a year for which most analysts predict meager stock market gains at best, a smart bet for dividend-hungry investors right now is utility funds. These funds own dozens or more companies, which spreads out risk and provides substantial protection from any single utility hitting the skids. Let's examine three utility funds that look particularly enticing for 2016:
1. Utilities Select Sector SPDR ETF (XLU) - Get Report
The largest utility exchange-traded fund, the Utilities Select Sector SPDR ETF tracks the Utilities Select Sector index, which essentially follows the large utility stocks in the S&P 500. This ETF has $5.74 billion in assets under management and currently has holdings in about 30 large (mostly electric) U.S. utilities. Among the Utilities Select Sector SPDR ETF's largest holdings are Duke Energy, NextEra Energy and Dominion Resources.
Although the ETF is down 7% year to date because of interest rate fears, the fund has gained nearly 40% over the last five years, making it a good choice for your long-range, wealth-building investment strategy. With a low expense ratio of 0.20%, the Utilities Select Sector SPDR ETF currently yields 4.6%.
2. Vanguard Utilities ETF (VPU) - Get Report
The Vanguard Utilities ETF has a more diverse base than the Utilities Select Sector SPDR ETF and includes several smaller utilities. More than half of the Vanguard Fund's holdings are electric utilities. Multiutilities that provide more than one service (e.g., electricity and gas) make up about one-third. And the rest are gas and water utilities and energy traders. The Vanguard Utilities ETF is ideal for passive investors who want a broader stake in the U.S. utility industry. Down 7% so far this year, the fund is up 41.6% over the past five years. The expense ratio is 0.12% and the current annual yield is 3.6%.
3. Fidelity Select Utilities Portfolio (FSUTX) - Get Report
This actively managed mutual fund seeks capital appreciation for its investors by investing in the equities of growth-oriented North America-based utility companies. Turnover of holdings is relatively high. Current top holdings are NextEra Energy, Dominion Resources and Sempra Energy.
The Fidelity Select Utilities Portfolio is less diversified in its holdings than the other two utility funds, which makes stability a concern if you're risk averse. The fund is down 14.5% year to date, but it's up 32.8% over the past five years. Its expense ratio is 0.80%, and the current annual dividend yield is 1.64%.
These three utility funds can provide you with safety, income, and the possibility of capital gain in what promises to be a tough year ahead.
As we've just explained, these high-yielding utility funds are good choices in today's dicey investment climate, especially for retirement investors. Are you making all the right investment moves for your retirement, or are you blowing it by committing all-too-common money mistakes? There are crucial steps that you should be taking now, to build wealth over the long haul. To find out whether you'll have enough money in your later years, download our free report: Your Ultimate Retirement Guide.
John Persinos is editorial manager and investment analyst at Investing Daily. At the time of publication, the author held no positions in the stocks mentioned.