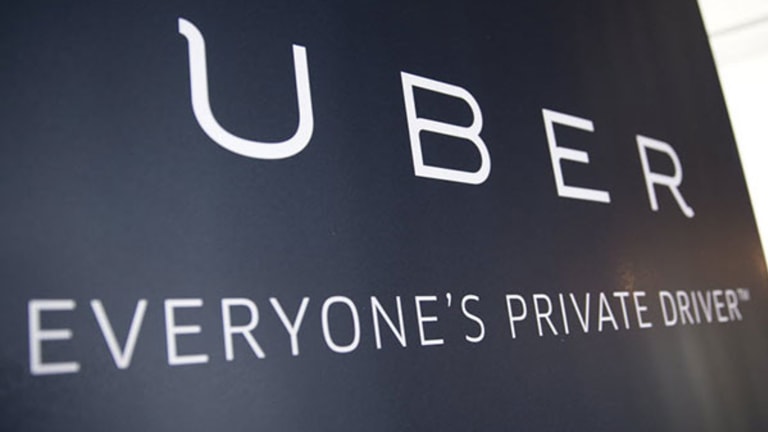 Tech start-ups that have valuations of $1 billion or more have been given an interesting name: We call them "unicorns" because, like the mythical creature, they are magical and rare.
Well, they're not so rare anymore.
According to a survey by CB Insights, in 2015 there are 145 unicorns in total that have a cumulative valuation of $508 billion -- still magical but all too common. A new term ("decacorns") has been coined to describe start-up companies that have valuations of $10 billion or more.
Sound like a bubble to you? You'renot alone. Here are three worrying issues around the sky-high tech start-up valuations we live with today.
1. Delayed Initial Public Offering (IPO)
Even with huge valuations and strong investor confidence, tech start-ups have slowed their paths to IPO. Based on the new data from research firm Renaissance Capital, The Wall Street Journal revealed that only 11% of U.S. IPOs were in the tech sector this year, a relatively low rate.
Transportation network giant Uber crossed $50 billion mark with a new valuation of $68 billion and is said to be valued higher than 80% of the companies in S&P 500. Similarly, Airbnb confirmed a $1.5 billion investment round that made it the third-highest valued start-up ($25.5 billion) in the world after Uber and Xiaomi, the Chinese electronics company. But, interestingly, none of these huge start-ups have decided to go public yet. CNN reported that Uber CEO Travis Kalanick isn't planning an IPO anytime soon as he feels that the company "is still relatively young."
Many companies are "resisting to go public with all they've got," Bill Maris president and chief executive of Google Ventures, said recently. Due to fewer opportunities in seed-stage investing, Google Ventures recently decided on fewer deals in 2015 as compared to last year and is trying to shift to investing in more mature firms.
One reason for start-ups not going public could be that in the current low interest rate environment, it is easy to raise private capital -- and without all the disclosure requirements associated with public markets. Staying private allows start-ups to remain secretive about their valuations. Public companies share their information through release of financial statements and by being listed on public stock exchanges. In contrast, private companies disclose little about their financial health and their valuation procedure is also kept away from the public eye.
Thus, valuations of start-ups can only be tested once they go public and face the volatilities and discipline of the markets. The risk of start-ups going public is that a poor reception in public markets could test the authenticity of private valuations and the financial strength of large private firms. David Golden, a partner at Revolution Ventures told The Seattle Times, "The presence of a liquid market -- whether an IPO or the sale of a business -- is always the best measure of true value."
While not all start-ups that could go public would likely survive public market scrutiny, exposing that private valuations may have been overblown, it could be the best option for some. A report by CB Insights revealed that start-ups, in general "die 20 months after raising financing" and "in each year since 2010, 70% of all dead tech companies have been in the internet sector."
2. Valuation Process Remains Undisclosed
With hedge funds, mutual funds, sovereign wealth funds and international companies flooding start-ups with money in the hopes of backing the next Facebook, the valuation process is being questioned. The total amount of money invested by venture capitalists was $48.3 billion in 2014, a 61% increase from 2013, according to a report by PwC and the National Venture Capital Association (NVCA). Due to the influx of money and little or no disclosure of information, regulators are taking notice. 
According to a recent report by The Wall Street Journal, federal regulators are now keeping a close watch on how start-ups are valued and inspecting whether the huge valuations are justified by the company's actual worth. This further raises concerns about the lack of transparency and clarity of the valuation process and the "real" value of the start-ups. 
3. Interest Rate Hike May Test the Financial Strength of Some Start-ups 
The money flowing into start-ups can in part be attributed to existing monetary policies. Unicorns have largely benefitted from the low interest rate environment.
"Once valuations get high, you're kind of loading the gun, and it may not take much for it to go off," said Stanford economics professor Dr. Charles Lee to Bloomberg. Lee has studied the effects of interest rates on the tech industry. Since 2008, the Fed has kept the short-term interest rates close to zero, in order to revive the economy, he said.
When the Fed decided to lower its interest rates and increase the money supply in 2009, many unicorns like Uber (2009) and Snapchat (2012) had either not existed or were in their nascent stage. For seven years now, tech start-ups have enjoyed the advantage of a perfect business environment: low borrowing costs, low interest rates and change in the risk appetite of investors (higher returns with high risk). With interest rates hovering close to zero, investors have looked at avenues that would fetch them higher returns than low returns from banks.
The financial strength of many start-ups and the investor interest in them remains to be tested in a high interest rate environment. When the Fed decides to raise rates, investors that include mutual funds and hedge funds could be among the first to withdraw from start-ups.
This article is commentary by an independent contributor. At the time of publication, the author held no positions in the stocks mentioned.