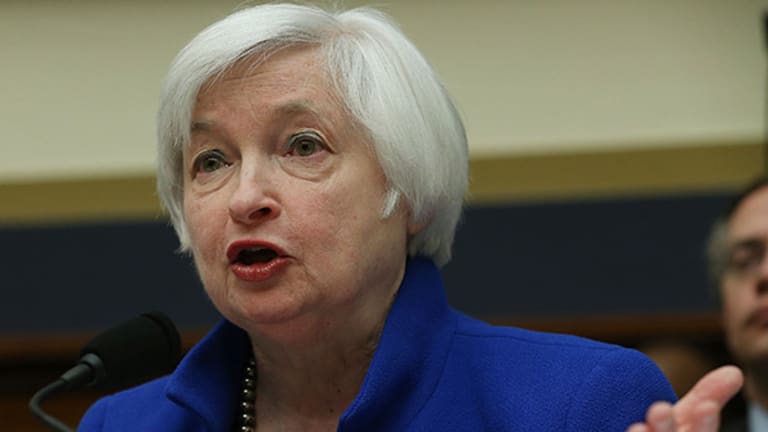 3 Reasons That a Fed Rate Hike Would Be Bad News
The Fed begins its two-day FOMC meeting today and will decide on a possible rate hike.
The Federal Open Market Committee will start its two-day September meeting today. Among its primary tasks will be to decide on a potential interest rate hike. It would be the first increase since last December.
Interest rates are usually raised to combat inflation and control an overheated economy. The U.S. economy is strong. But the decision of a second rate hike is complicated, coming against a backdrop of changing geopolitics, sensitive markets and the forthcoming U.S. presidential elections. 
The odds are against a rate hike, although Fed officials have signaled differently about their preferences. According to Governor Lael Brainard, a member of the Fed's Board of Governors, low unemployment has failed to increase inflation making "the case to tighten policy preemptively, less compelling." Others have been more hawkish. They believe economic signs are strong enough to merit an increase.
Rate hikes have become an issue in the presidential campaigns. Democratic nominee Hillary Clinton seems inclined to follow the Fed's lead. But Republican nominee Donald Trump has said that the Fed could do more to stimulate the economy. He said earlier this year that he'd like to replace Fed Chairman Janet Yellen.
While increasing interest rates typically signal an improving economy, for many observers of monetary policy, it is bad news. Consider the following three reasons.
1. Borrowing
An increased interest rate would remove the environment of easy money but also increase borrowing rates for home buyers and businesses. Housing and building loans would become more expensive, and interest payments on credit cards would also increase.
2. Firm Valuation under Income Approach
A higher interest rate could indirectly reduce the valuation of firms, which rely on a Discounted CashFlow Method or Income Method. That's because an interest rate hike would raise the discount rate used to calculate the present value of the future cash flow of firms.
Lower interest rates pushed up the value of firms after the 2008 financial crisis.
3. Mortgage Rates
A change in the Fed Funds rate could indirectly impact long-term mortgage rates since they are driven by supply and demand. To be sure, interest rates, are just one among several factors like inflation rates, global currency reserve status and corporate borrowing enthusiasm that drive long-term mortgage rates.
Borrowing costs would become more expensive and affect consumers' ability to purchase homes. Once demand for home buying falls, other industries tied to housing markets like consumer goods, transportation and construction may also be adversely impacted.
This article is commentary by an independent contributor. At the time of publication, the author held no positions in the stocks mentioned.